The Absolute Weekend, the days of sea trials organized by dealer Adriatic Wave Group to test the Absolute Yacht fleet, is back. Scheduled for May 20-21 in Rovinj, in the exclusive setting of the Aci Marina Rovinj, Absolute Weekend 2022 will be the occasion to admire a broad range of Absolute yacht models: specifically, the 47 Fly, 48 Coupe, 52 Navetta, 56 Fly, 58 Navetta, 60 Fly and 68 Navetta will be on display.
The event is especially unmissable for the presence of the 56 Fly (pictured), which will be shown to the public in an absolute première. The official presentation of this new Absolute yacht, in fact, is scheduled for the next edition of the Venice Boat Show, from May 28th to June 3rd. A successful mix of engineering innovation and Italian design, the Absolute 56 Fly will undoubtedly stand out for her personality due to her attractive lines and the maximum comfort of her on-board living spaces. It is in fact a yacht characterized by comfortable, refined and practical spaces, with numerous stowage areas and spacious, super-comfortable cabins, which has all the potential to achieve the international recognition to which Absolute Yachts has accustomed us with its previous models.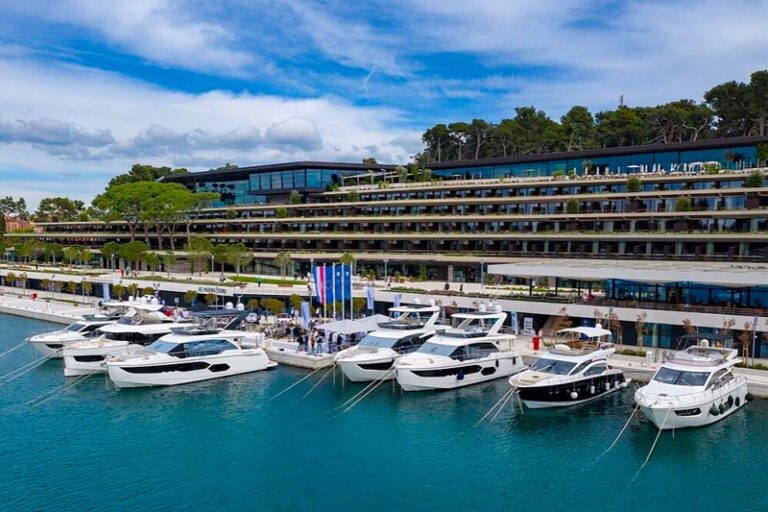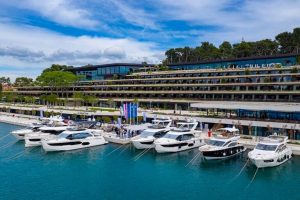 In addition to the 56 Fly, all the other Absolute Yachts models present at the Absolute Weekend 2022 will also be available for on-board visits and sea trials in the company of the staff of Adriatic Wave, the exclusive Absolute Yachts dealer since 2004 with offices in Chioggia, Rovinj, Murter, Tivat and Prague.
The event is open to the public only upon prior compulsory reservation, which can be made by sending an email to info@adriaticwave.com or by contacting +39 335 542 4835.
For further information about Absolute Weekend 2022
Visit the shipyard's website: www.absoluteyachts.com
Click here to read the page dedicated to Absolute Yachts at our Virtual Boat Show