A few weeks after the sale of a C-Tender 40 to a famous Italian designer, now comes news of the first sale of a C-Tender 53 in America, in a very Special version.
The new fully-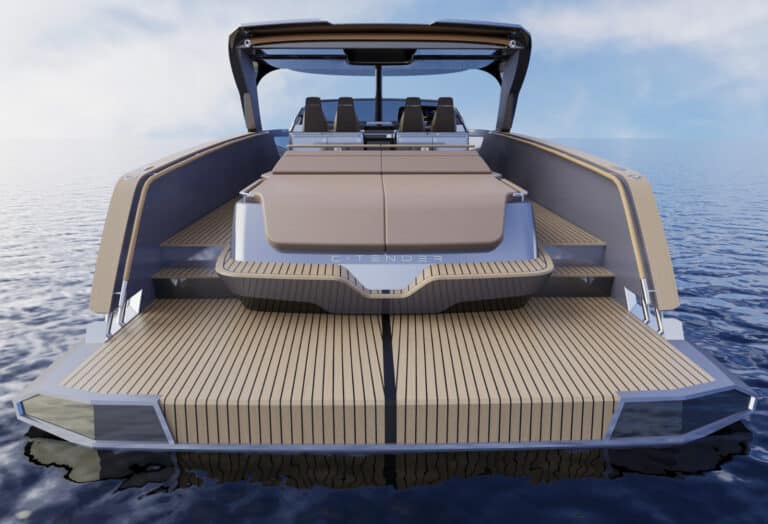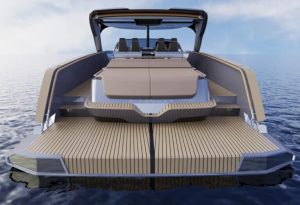 equipped jewel C-Tender 53 S, sold by the American dealer Tait Yachts, is not likely to have any similars. The boat has been almost totally redesigned from the shipyard's basic model to accommodate the requests of the American customer, who personalized her in every detail, thanks to the help and valuable knowledge of engineer Francesco Rogantin's Names design studio, designer Valentino E. Gabriele of Master Studio Design, Mauro Corvisieri and Daniele Maschio of C-Tender America.
Although retaining the shape and mould of the 53-foot yacht as well as the blue-gray color scheme, the C-Tender 53 S has a different propulsion. Equipped with IPS engines as standard, this super-custom yacht will powered by two 1000-horsepower Volvo Penta engines that will deliver over 44 knots at maximum power while maintaining 36 knots at cruising speed.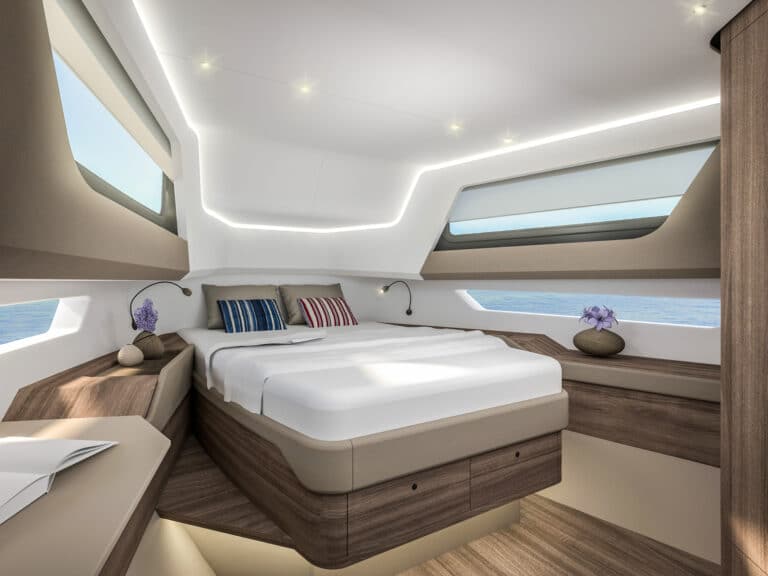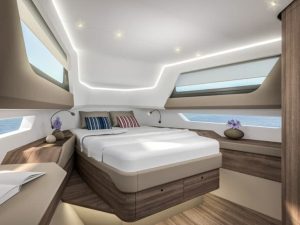 Intended to sail north-east of New York in the Sag Harbour bay, and generally throughout the East Coast of the United States, this yacht will deliberately have a very shallow draft, between 90 and 100 cm, compared to the 1.2 m of the classic 53-footer. She will also be equipped with full Raymarine electronics with 3 16-inch screens, Xenta maneuvering joystick, Top System surface propellers, bow and stern thruster for complete control.
Consisting of 2 cabins and 3 heads, with a capacity of 12 people on board, this C-Tender 53 S is the perfect location for partying with friends, given also the incredible stereo system chosen by the owner. In fact, the client decided to install a sound system of about 3000 watts, far superior to any disco, to be precise. In addition, the audio will be connected to a hidden light system arranged along the entire 16 meters of the boat, which will create the perfect ambiance for partying, which will also be joined by really scenic underwater lights.
Equipped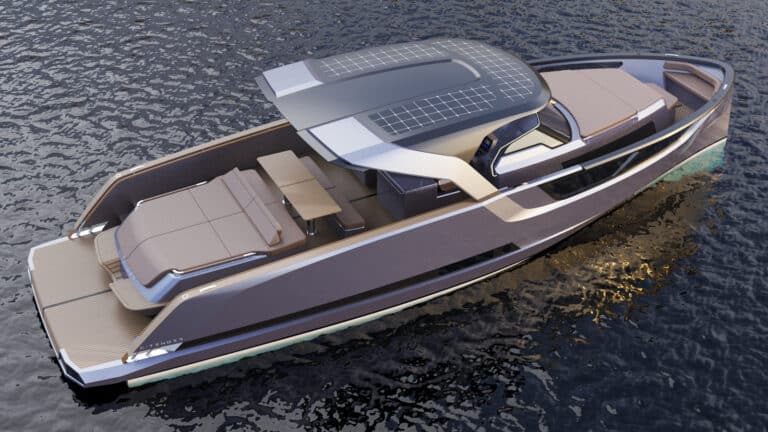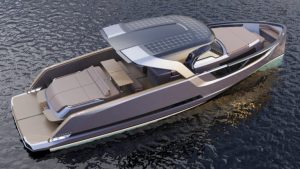 with large sunbathing areas aft and forward, this totally walkaround unit will accommodate a tender in a garage positioned underneath the aft relaxation area. What's more, it will feature two opening terraces and retractable hydraulic tables to expand the space when needed. It will also be accessorized with an awning that will join the Hard Top, thus totally covering the dining table as well.
This C-Tender 53 Special version due for delivery by the end of the year is a truly unique boat, the result of an owner who knows exactly what he wants and a team that supports him by always looking for the best solution to fulfill the most demanding wishes.
"What we offer is a special attention to the client. This is why we take into consideration few projects, so we can follow them very well. At Custom Yachts we give maximum availability to the owner, who find us ready to answer and recommend the best solution according to his needs and tastes." explained Mauro Corvisieri, owner of Custom Yachts. "The result of this C-Tender 53 S belongs to everyone: both to me, and to Daniele Maschio, my partner in C-Tender, and also to our players i.e., the engineers, the designers and the agent who sold the boat, who was also always very close to the client even in the choices. We do not like to be defined as a shipyard, we are more a yacht boutique and our creations are specially tailored to the client's needs like a beautiful suit."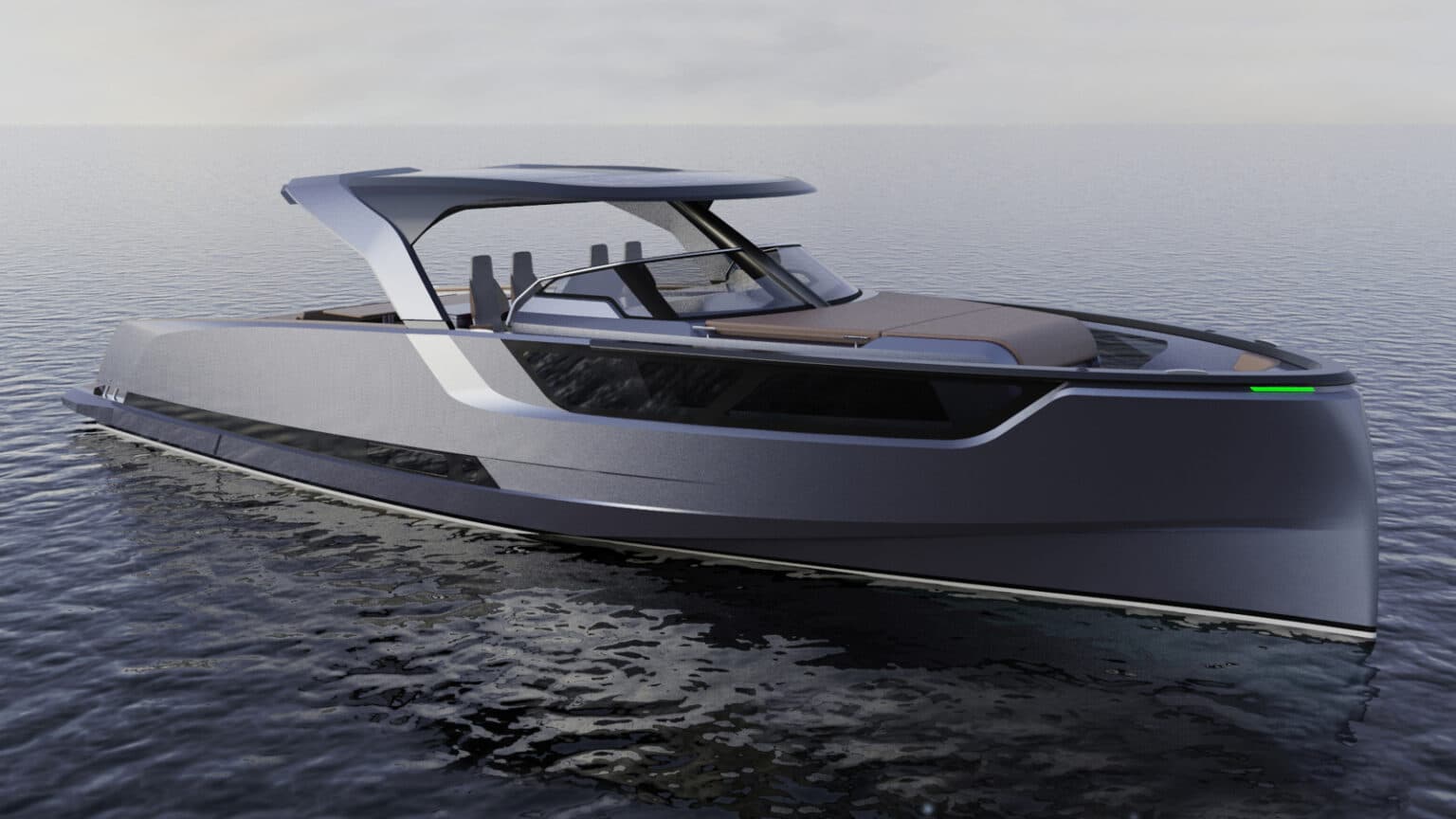 This article is also available in:

German

Portuguese (Brazil)