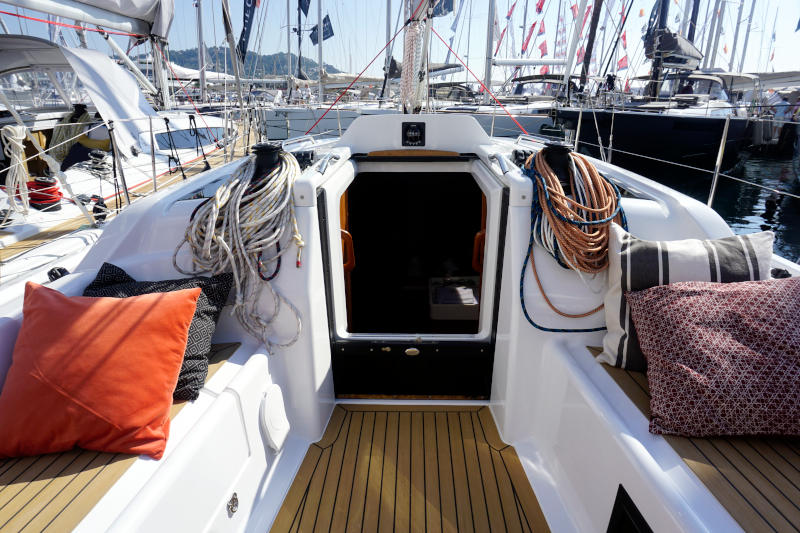 To find a Dehler docked along the quay, to climb on board and look around is always an irresistible attraction and an instructive experience.
Given the great versatility of these boats and their long evolution over time, I like to find out the fitting choices of the various models and try to understand why I have often chanced upon them during my races.
The German shipyard, indeed, has always developed a single boat philosophy based on the concept of fast cruiser: this is why it builds highly performing hulls and offers every model in both sailing (cruising or crossing) and competition versions.
A Dehler 34 for single-handed races
The Dehler 34 I visited at Cannes Yachting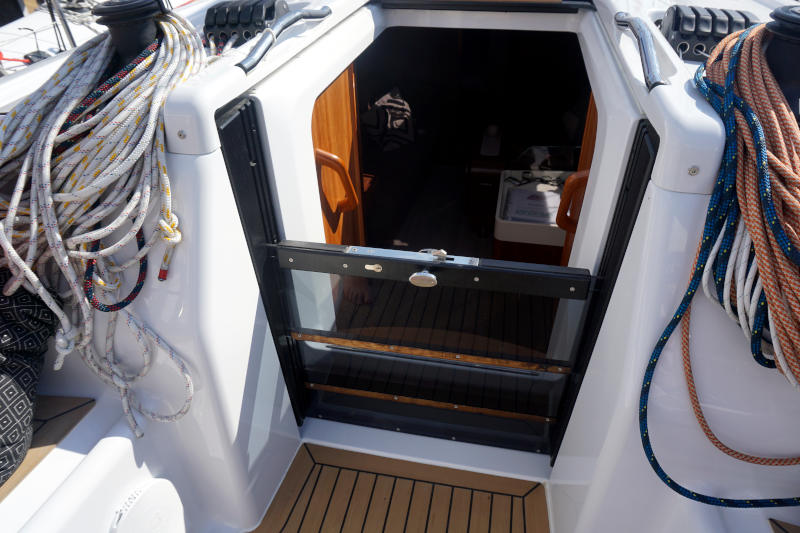 Festival and that I' m going to see at Genoa International Boat Show is a boat owned by a race enthusiast: some details suggest that clearly.
First of all, the augmented rig, its appendices and rod rigging. The bow is equipped with a bowsprit to trim asymmetric sails.
Like all Dehler boats, the transom is a hatch that can be tilted when cruising and removed during races in order to relieve the stern.
The backstay is split and fractional so that it can be trimmed easily and effortlessly while staying at the wheel.
After all, the mainsail, too, is easy to manage thanks to the wide traveler that takes the full width of the beam.
Finally, all rigging is situated next to the rudder for easy solo handling.
Small and big decisive features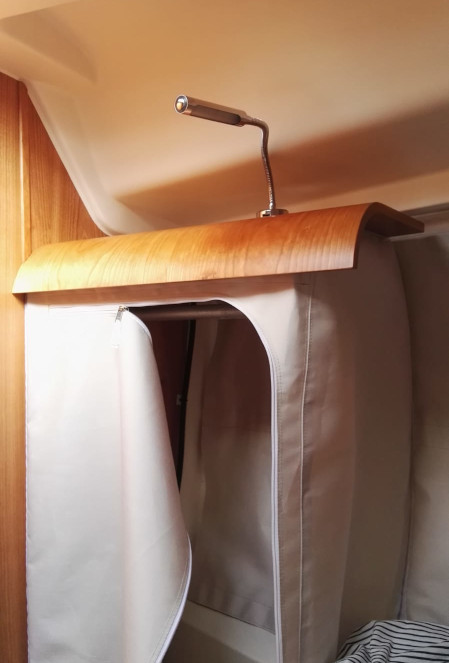 That the owner of this boat loves long single- or double-handed races is confirmed by the fact that he has decided to have all instruments on both sides of the rudder instead of keeping them in central position, on the bow, at deck house or at the mast, where they are usually placed by those who prefer sailing with a crew.
However, the fore cabin remains the place where his competitive vocation is more evident.
Wooden closets ( standard interiors are offered in mahogany while walnut, durmast and teak options are on demand; the model we visited featured cherry wood interiors) have been replaced by textile wardrobes according to the owner's requests.
The cabin is covered by a protective sheet that contributes to keep it dry when, during races, it is converted into a sail store.
A considerable storage capacity is guaranteed by a large amount of cabinets, deep shelves and the "blessed" chests of drawers positioned under the dinette seats that, on Dehler boats, delight any nautical housewife and even crews during races.

An extraordinary cruiser
After all the Dehler 34, a real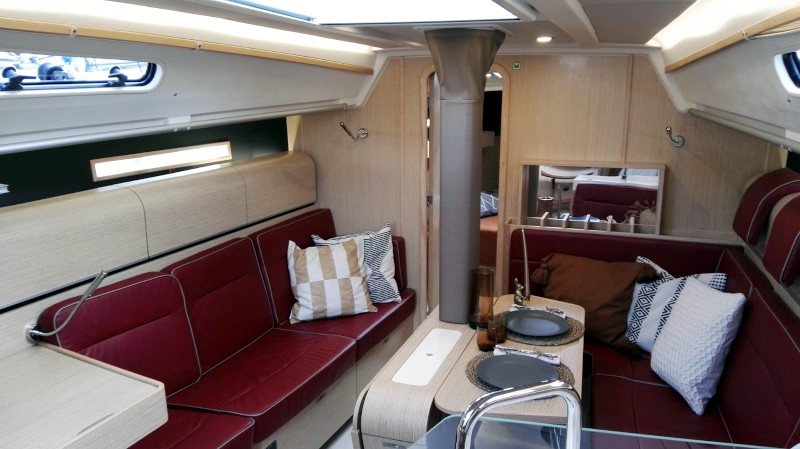 warhorse of the shipyard for 30 years and recently redesigned by Judel/Vrolijk & Co (how is that every time I find a beautiful boat, I find out that it is designed by this studio?) is really suited to solo sailors but is also comfortable enough for a couple or a small group of friends.
This is confirmed by sales figures, too: as Antonio Pezzoni of Nautigamma, the Italian importer of the brand, has told me, this model was built only three years ago but the last delivery in Italy was number 95. Really amazing!
Dehler 38, a sailing version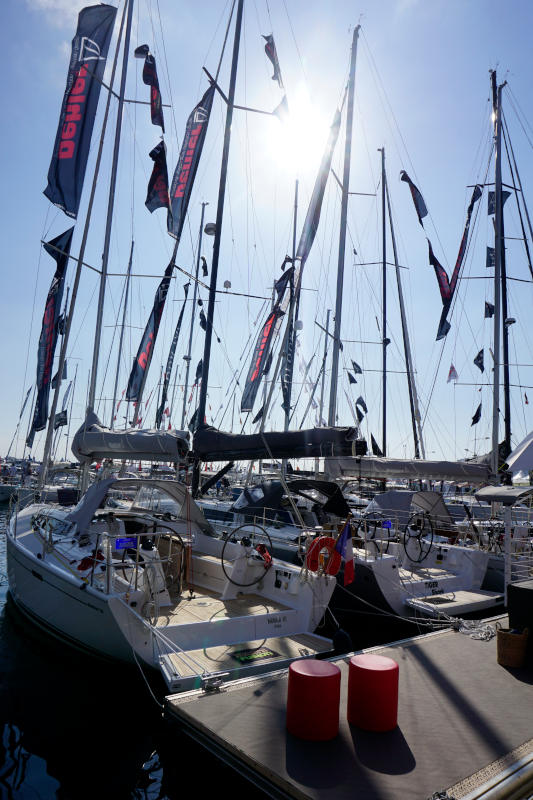 While the Dehler 34 is currently the bestseller of the shipyard, the Dehler 38 we're going to see in Genoa is even a long seller: the last delivery was number 288!
Exhibited at Cannes Yachting Festival, this boat has been customized by an owner who loves competitive races and crews: this is suggested by the fact that this model has a symmetric spinnaker pole instead of a bowsprit.
However, I'd say that this person also loves sailing a lot, at night and in rough sea, as suggested by the lifeline installed on the deck clevis.
There are clevises in the cockpit, too, in order to hook safety belts when sailing at night and in rough sea as well as a locker in the stern where to accommodate a life raft for 6 or 8 people, which suggests that safety is really an important aspect for these boats.
A night & day table
That this boat is designed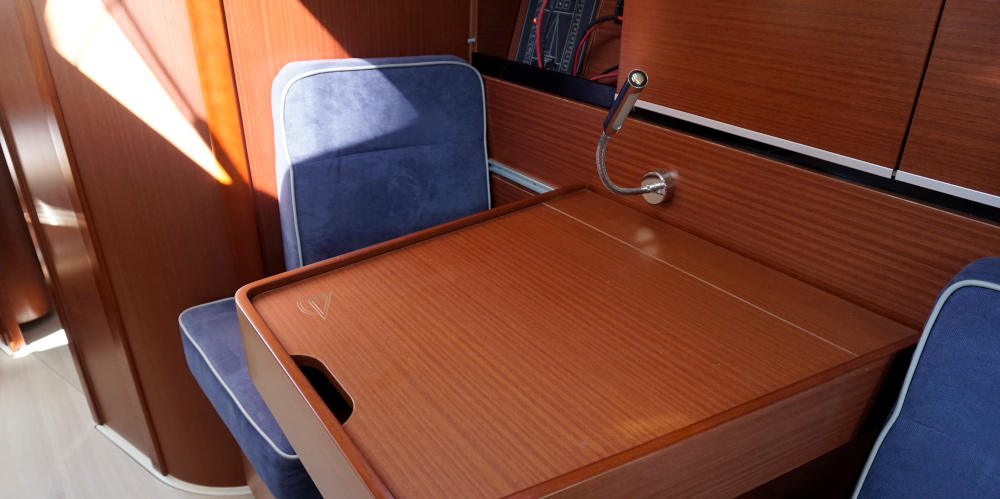 to navigate is also confirmed by a large fully-equipped chart table where the captain can work for a long time sitting on a comfortable armchair.
More specifically, the table is installed on a rail: this way, it can slide above the armchair to leave room for a watching berth with all instruments within reach.
I confess that, when I saw this table, my heart started to betray the Dehler 34 with which, just a few seconds before, it was love at first sight. But at sea, you know, the heart is a gypsy and goes.
Strong, fast and durable boats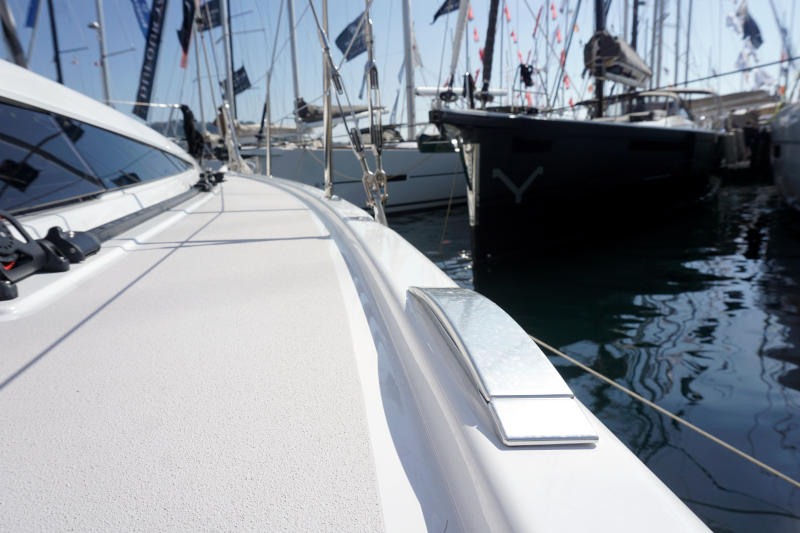 Dehler boats are traditionally sturdy and durable. You only need to raise planking and look at plates, or linger on the "structural" gunwale: in all models, the deck-hull junction is based on a upside down U overlapping, welded and sealed to the rubbing strake in order to make the hull sturdier and indestructible.
The mast can be covered for greater safety.
All deck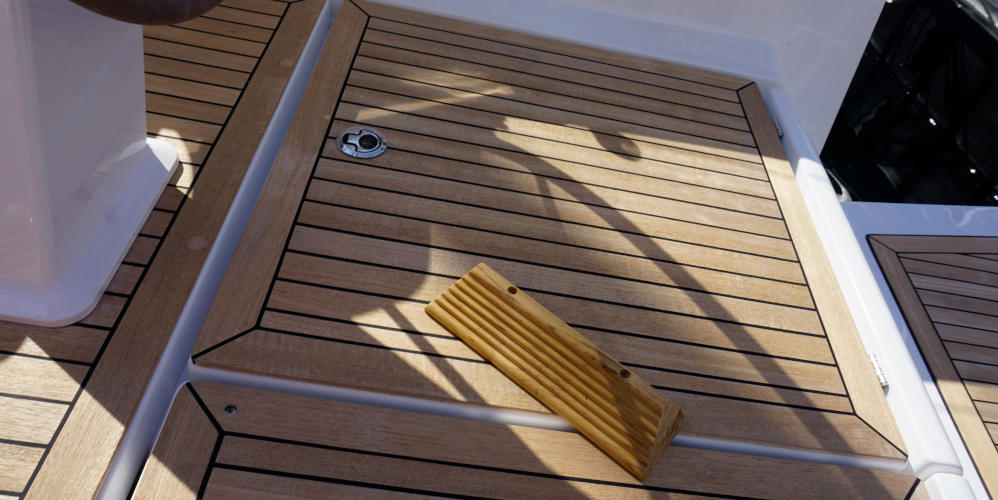 equipment is mounted without through screws in order to prevent infiltration: they are secured to metal laminated plates and immersed in fiberglass.
For maintenance operations and eventual updates, the boat is supplied with a complete map of these plates.
All these details make these boats perfectly suited to navigation; moreover, a simple yet fundamental toe-clip situated on the cockpit seats guarantees greater comfort and more safety in all conditions.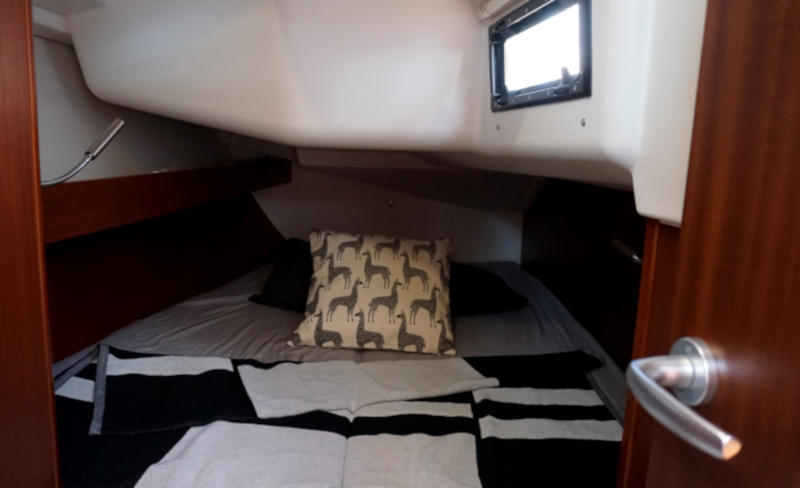 The helmsman toe-clip is even supplied loose so that the owner can install it according to his own size.
It's also thanks to these details that these boats are highly appreciated by professional sailors ( they are rarely bought by beginners or used by sailing schools and charter companies).
And they are also a good investment: indeed, they have an excellent quality-price ratio and an extraordinary market value over time.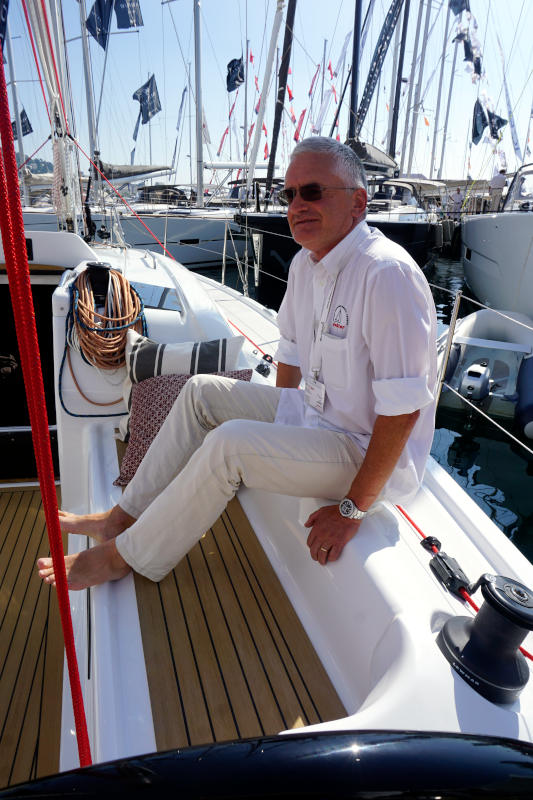 Importer for Italy
Nautigamma
Marina Punta Faro – Lignano (UD)
+39 0431 720500  – info@nautigamma.it