At Genoa Boat Show, Dellapasqua DC will unveil a great novelty: the Ferrari-powered DC Seven Sport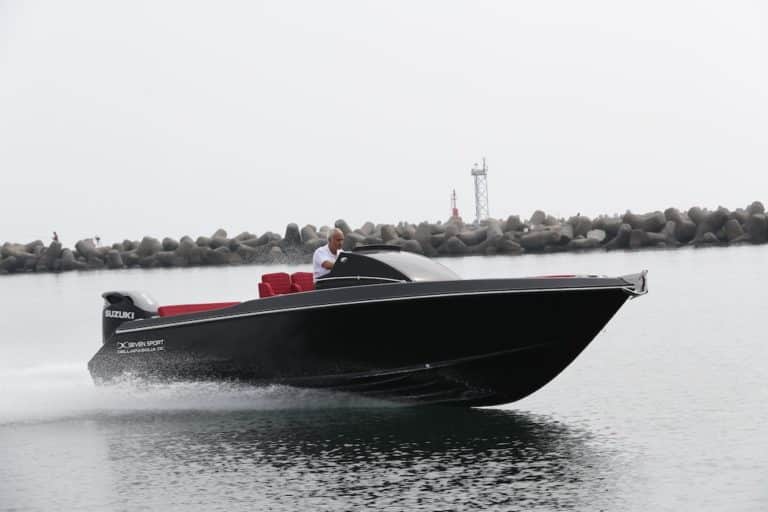 Dellapasqua DC International Yachts will join the Genoa International Boat Show, from October 1-6, with two models: the new DC7 Fisherman and the brand-new DC Seven Sport with Ferrari 599 engine.
The DC Seven Sport is a sporty open boat with elegant hull lines, winner of the Italian and European offshore championships. She therefore delivers excellent performance, while maintaining her safety and reliability features. It's a compact yet spacious cabin-cruiser equipped with a bow cabin, suitable for daily outings but also for spending a night at anchor.
To see the Ferrari 599 engine-powered version, we will have to wait for the Genoa Boat Show. However, we can tell you that the "red" engine is equipped with Bravo 3 Racing sterndrive propulsion and boasts a power of approximately 640 horsepower. The new features also include sports seats and a more comfortable sundeck.
And, as we told you, Dellapasqua DC will bring another great novelty to the show: a new version of the DC Seven Fisherman, a model much appreciated by deep-sea fishermen. The new version is fitted with a deckhouse which, in addition to offering a raised sundeck, will allow to host a cabin and a bathroom inside
Dellapasqua DC: at Genoa Boat Show, the spoiler of a new project
But the surprises of the Marina di Ravenna-based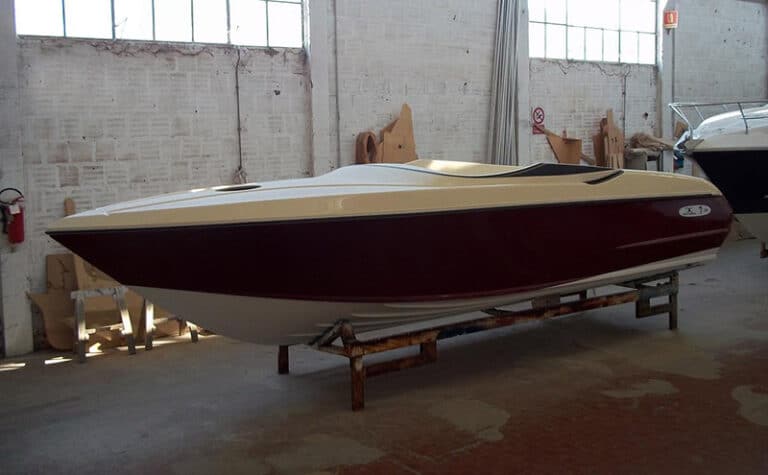 shipyard do not end here, At booth AA25, where the two above-mentioned boats will be exhibited, Dellapasqya DC will also spoil a project completely different from the market segment to which Dellapasqua traditionally belongs.
This initiative, which will enter the market next year, involves the construction of an exclusive house boat, which visitors to the Ligurian event will be able to get a taste of through a series of 3D renderings.
Dellapasqua DC International Yachts was founded in 1959. Since then, over 1,300 boats have been built as the result of the passion and professionalism of a team that only cares about the satisfaction of its customers. As if more than 60 years of history traveled together with the owner and guided him to discover boats of the highest level in terms of quality and comfort.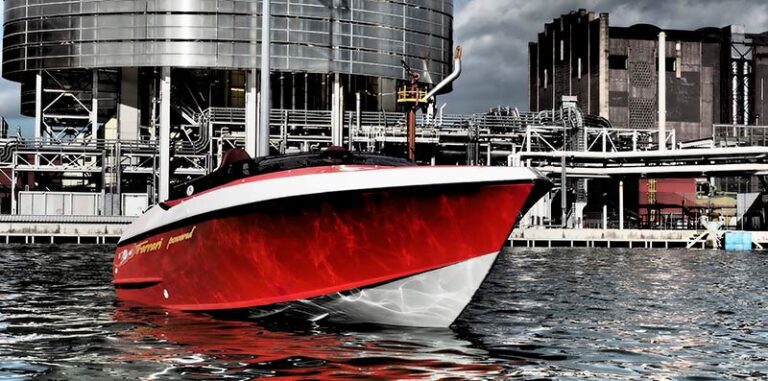 Dellapasqua DC pays particular attention to details, which, in every single creation of the Italian brand, stand out with extreme elegance and are designed with a single goal: to give the customer the possibility to fully customize his boat, meeting every single aesthetic and functional need.
The production process of Dellapasqua Dc boats, all motor-powered and between 7 and 18 meters in length, takes place entirely on site, starting from the fiberglass processing up to the complete set-up.
Furthermore, Dellapasqua DC offers excellent winterizing and refitting services.
Click here to enter the page dedicated to Dellapasqua DC International Yachts on our Virtual Boat Show.