Here are the info and useful links not to miss anything from the Dubai International Boat Show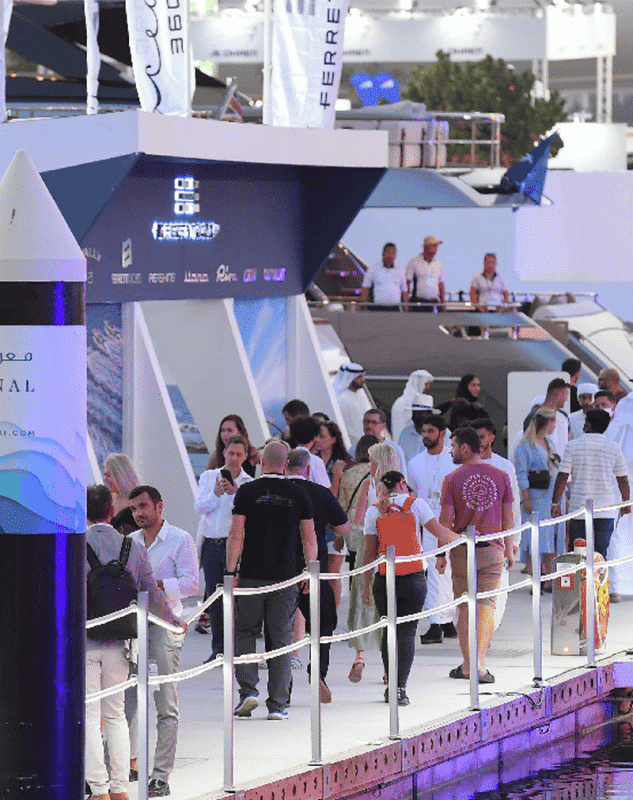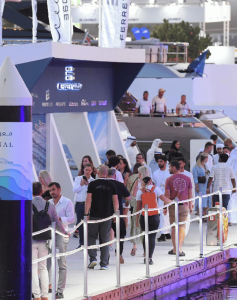 Dubai International Boat Show is getting ready to welcome more than 30,000 visitors to the seafront district Dubai Harbour from 1-5 March. More than 175 yachts and watercraft from globally renowned shipyards such as Azimut, Ferretti, Gulf Craft, Princess, San Lorenzo, Sunreef, and Sunseeker Gulf will sail into the shores of Dubai to put on an incredible display and offer a breath-taking show.
"We are looking forward to welcoming marine enthusiasts, maritime investors and those who are interested in all things ocean to DIBS23," says Riju George, Group Director, Exhibitions, DWTC. "Dubai has a rich maritime heritage and over the years has created an extensive ecosystem and a sophisticated hub to nurture some of the greatest boat designers and manufacturers in the world; that's why every year we see an influx of international visitors to the show."
With more than 12% of the world's superyachts in the MENA region, it's no surprise that Dubai has become one the top-10 nautical hubs of the world within the marine industry – home to several world-class waterfront property developments and many exquisite marinas. Such infrastructure has made DIBS the perfect platform for the more than 1,000 global brands to showcase their wares and launch their latest innovations this year.
Alongside over 50 global and regional launches to be announced at the show, DIBS23 will feature a stunning lineup of yachts, with more than 10 new brands on display including Abeking & Rasmussen, Boutique Yachts, Finnmaster, Greenline Yachts, Nordhavn, SAY Carbon Yachts, Sirena Yachts, and Tecnomar. What's more, the event will also be the stage for the The Majesty of Gulfcraft 111, described as 'anything but an average superyacht'. It will set a design precedent, offering more than ever before in terms of its design, engineering, architecture, and technical features.
"At Gulf Craft,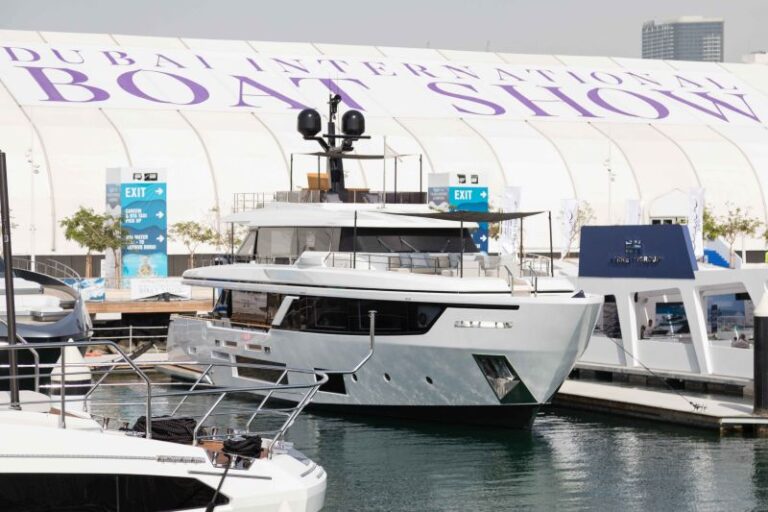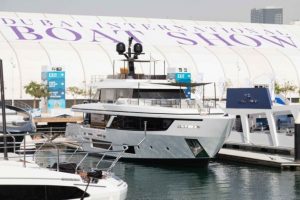 we have always been a staunch supporter of our 'home show' since its inception; as an international manufacturer of cutting-edge yachts and boats we are proud to be part of such a prestigious event on our home ground," said Mohammed Alshaali, Gulf Craft Chairman.
"At this year's edition of Dubai International Boat Show, we are thrilled to introduce our brand-new Majesty 111 superyacht – a vessel that will redefine industry standards and set the precedent for our future Majesty models. We are committed to continue our contribution to the region's yachting industry and look forward to further supporting the UAE's reputation as an exceptional global yachting destination."
Ocean lovers can also explore the ocean with Sunseeker Gulf at its debut as the new regional distributor of Sunseeker Yachts across the GCC; known for exceptional yacht designs and innovative technology, Sunseeker Gulf is poised to impress everyone with its latest offerings.
Within the Equipment, Supplies and Services area, there is plenty to discover in terms of advanced marine technologies, such as the Starlink internet connection service, the revolutionary high speed service from Space X, which enables boat owners to connect from the most remote waters across the world. Silent-Yachts, instead, is the premier ocean-going production yachts in the world which are powered solely by clean energy, with solar panels and batteries feeding electric motors through the sun's rays.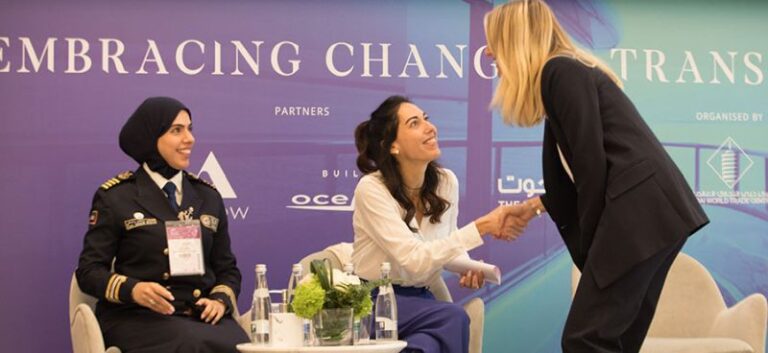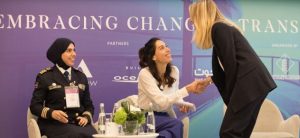 Of course, there is also room for Conferences and in-depth discussion. On February 28th, the Middle East Yachting Conference (MEYC) will bring together senior representatives from around the industry to hear diverse perspectives from across the global landscape, discuss some of the industry's key trends around technology, geo-politics, investments and debate the industries strategy and policies of the future in a challenging yet optimistic market; DIBS will welcome a diverse panel of speakers from across the seas, including Thomas Weigend, Managing Director of Meyer Werft, who will unveil the remarkable Njord yacht, a 948-foot luxury vessel with 117 private apartments: an hymn to excellence and elegance that will honor the city of Dubai.
Here is the full list of speakers and the agenda.
From 2 to 3 March, at the second edition of the Experiential Yachting Forum, marine enthusiasts, industry leaders and investors will gather to tackle pressing concerns like the alternative use of superyachts and yachting to make a positive impact for the communities at sea and on land. Other topics will grapple with the future of yachts beyond relaxation and exploration, including the possibility of medical tourism at sea. Many prominent personalities from the community will give their views.
Here is agenda and list of speakers.
In the year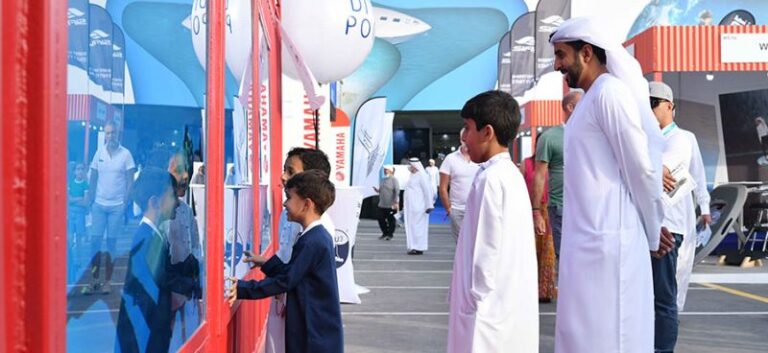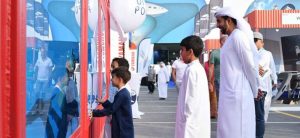 of sustainability and in the approach to COP28 DIBS pushes forward with their sustainability promise and 2023 will see the launch of the DIBS S.E.A. (Sustainable Environmental Action), a mission to support Dubai's marine life.
The show features a programme of initiatives to promote sustainability of our oceans – combining individuals, bodies and organizations of all kind. Event partners include Dubai Can, Dubai Harbour, trust your Water, GEMS Schools, Ethical Yacht Wear, and the Arabian Ocean Rowing Team, all united for more sustainable initiatives and exhibitors.
But of course, the Dubai International Boat Show will also be packed with plenty of fun: from balance testing in the kayak and stand-up paddle areas, to fishing competitions and adrenaline-pumping water sports demonstrations.
But there is also room for relaxation, with sunset aperitifs at Nikki Beach, delicious snacks at Buddha Bar and a unique atmosphere for an unforgettable experience.
This article is also available in:

German