It is not teak, it is not plastic, and it is not just used to cover decks instead of wood. It is called EcoDeck ® and it is a polyurethane resin-based decking system that offers numerous benefits that make it suitable for a variety of applications.
This material, which is conquering the superyacht market, has a very natural and warm effect and, due to the fact that it is prefabricated before assembly, can be laid easily allowing for a seamless finish.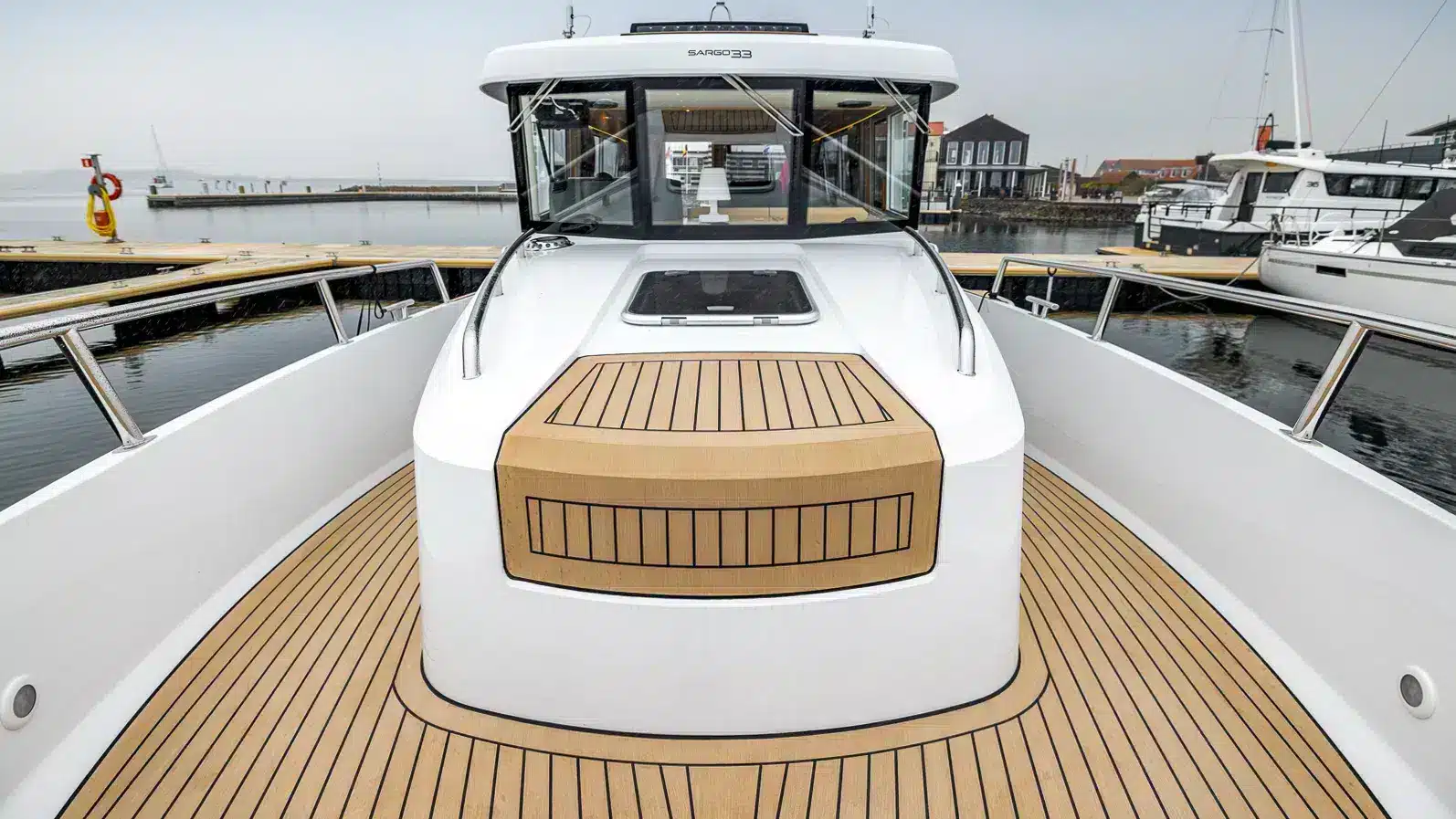 One of the main advantages of EcoDeck ® is its durability. This flooring is extremely durable (the Dutch manufacturer claims up to 20 years) and can withstand daily weight and wear without damage. Moreover, it is flexible, which means it can adapt to different surfaces and movements without cracking or breaking.
Another strength of EcoDeck ® is its environmentally friendly nature. This material is free of harmful solvents, and it is also made from recyclable materials, thus helping to reduce environmental impact. What's more, its characteristics also make it resistant to algae, reducing the maintenance required to keep it clean and in good condition.
EcoDeck ® is non-slip and provides excellent grip, a useful feature when used on the outside of boats, such as on decks, bridge decks, or bleachers.
Because of its versatility, EcoDeck ® can be used in many different ways. It can be used for interior flooring, coverings, decking and ceilings. In addition, it is also suitable for handrails, steps and grating, thus offering a complete solution for the needs of boats that adopt it.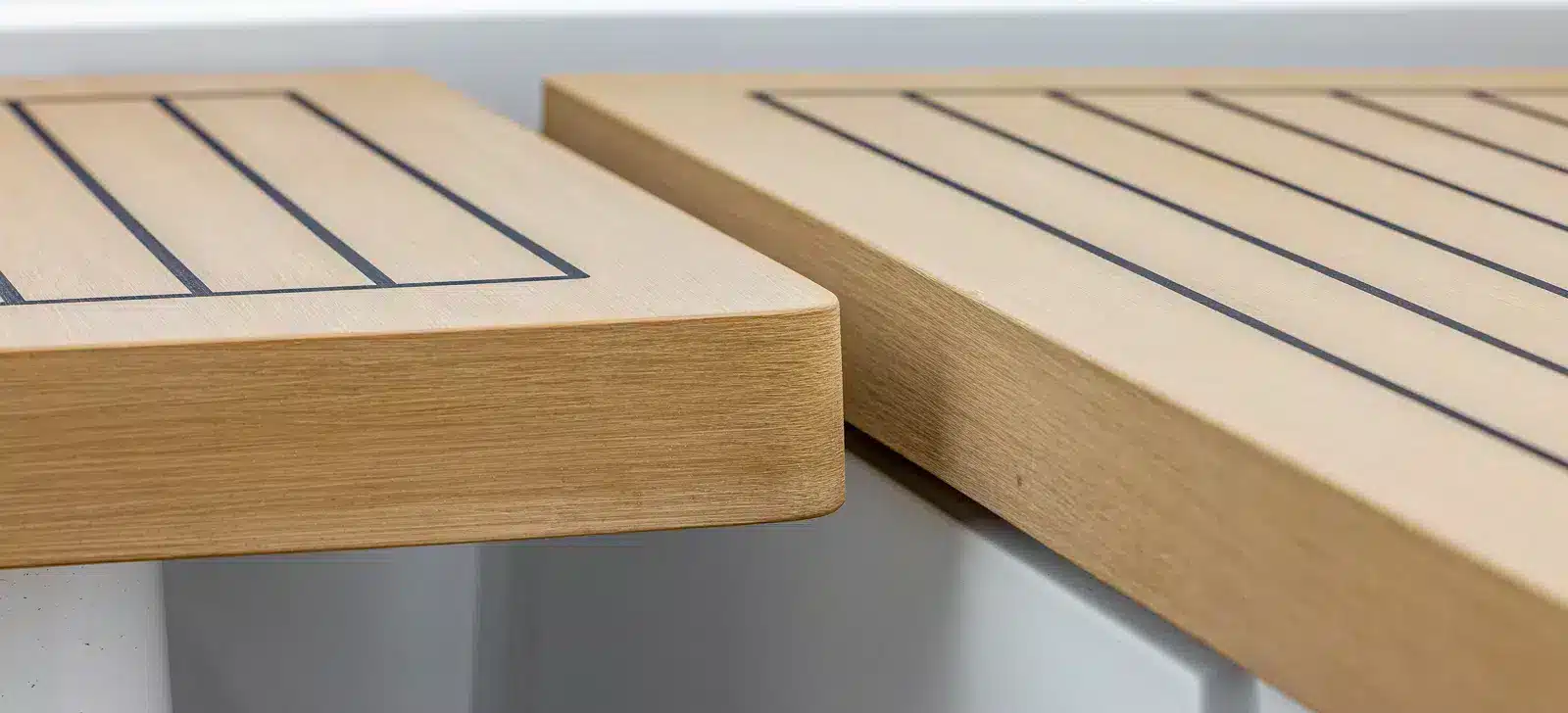 In short, a long list of advantages to which is also added the fact that it does not discolor over time and can be requested in the color you prefer, just draw on the RAL scale and that's it.
When used for decks, the material also eliminate the age-old problem of coments which, in the case of EcoDeck ®, are made from the same resin so they form a whole with the rest of the material.
The parent company also informs us that a gloss finish version will also be coming from next January, which can then be used for interiors, handrails of vintage boats or surfaces that deserve this treatment.
EcoDeck ® is, moreover, not new; it has been around for more than a decade and has been used with satisfaction on cruise ships, so it can be said to be extensively tested.
It comes in various thicknesses, starting from 8 millimeters (8.7 kilograms per square meter), and if a special thick piece is needed, it can also be supplied with a foam core to help lighten its overall weight.