Yachting News - English Edition
YACHTING NEWS
THE MOST READ NAUTICAL MAGAZINE, YACHTS AND SUPERYACHTS, SAILBOATS, POWERBOATS AND MAXI-RIB
Yachting News is part of The International Yachting Media publishing group, the most read boating magazines network in the world.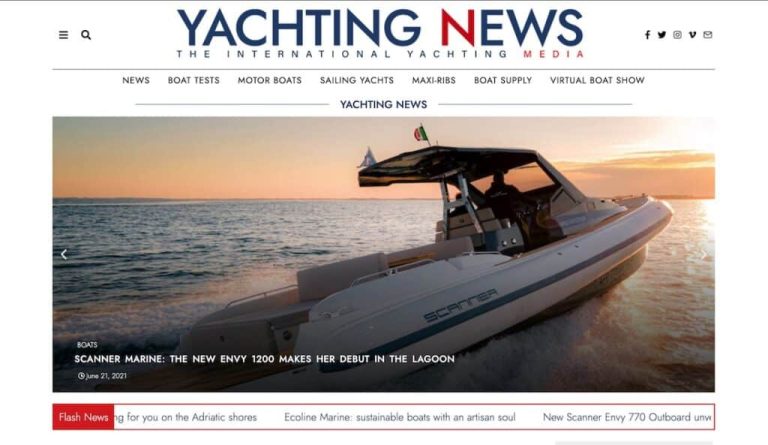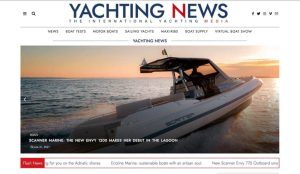 The editorial group was born in 2014, from the entrepreneurial creativity of Luca D'Ambrosio who, awarded for digital innovation in 2011 by the President of the Italian Republic, has developed a digital native system for the international broadcasting of nautical news.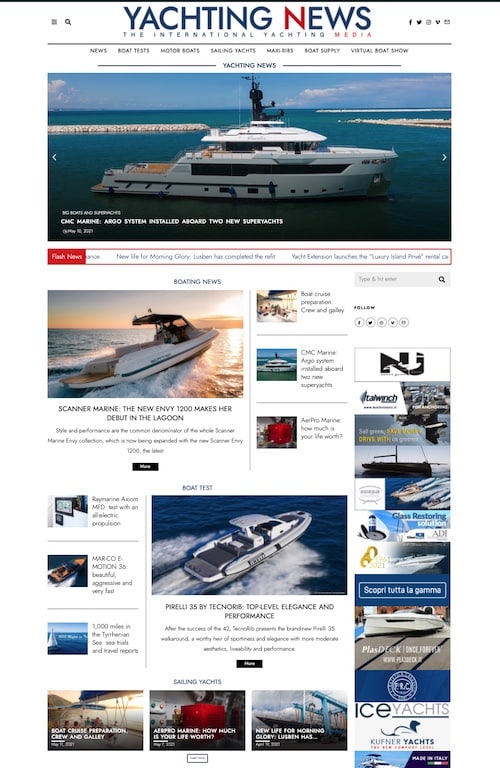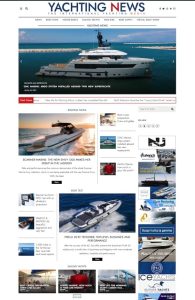 Yachting News, as for all the other publisher' titles, is based on quality of informations, an enhanced multimedia approach and a great user experience.
The magazine publishes news related to leisure boats, including sailing yachts, motor yachts, multihull and superyachts. Yachting News is a magazine that, thanks to a fantastic container, collects in a single luxurious dedicated showcase, articles, news and tests of the most interesting boats of the market.
Yachting News offers a unique interactive experience, where every reader is lead through an extraordinary journey made of hypertextual features, animated photos, sound effects and breath-taking videos.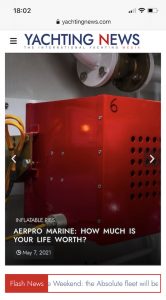 Yachting News shows the best of the multimedia world in a container that does not need paper to be leafed through but that manages to summarise and enhance the purest and most important values digitally.
From the beginning, the publisher set out to develop an innovative and unique model, developed to broadcast free news worldwide.  A multi-channel, web and social system designed for the yachting and luxury market, i.e. for a sector that certainly wants to communicate globally, reaching an audience of users with high spending power.
The International Yachting Media
The International Yachting Media group publishes 6 magazines 5 languages and is top ranked globally. With over 900,000 views per week in more than 200 countries, it is probably the most read yachting media in the world.
The audience includes shipowners (around 80%) as well as a significant proportion of captains and crew members who are among the top influencers in the industry. The main audience segment (86%) are men aged between 35 and over 50.
Geographically the publications are very strong in Europe and the Americas with a coverage of respectively 53% and 40%. Over 50% of our digital magazines are accessed through organic search.
"Our media approach is a unique reality in the publishing panorama." says Luca D'Ambrosio, founder of the publishing group "The innovative and fully digital strategy, together with the internationalisation, are the key to our success around the world".


This article is also available in:

German

Portuguese (Brazil)