Envy 1100 TT is the best-selling boat of Scanner Marine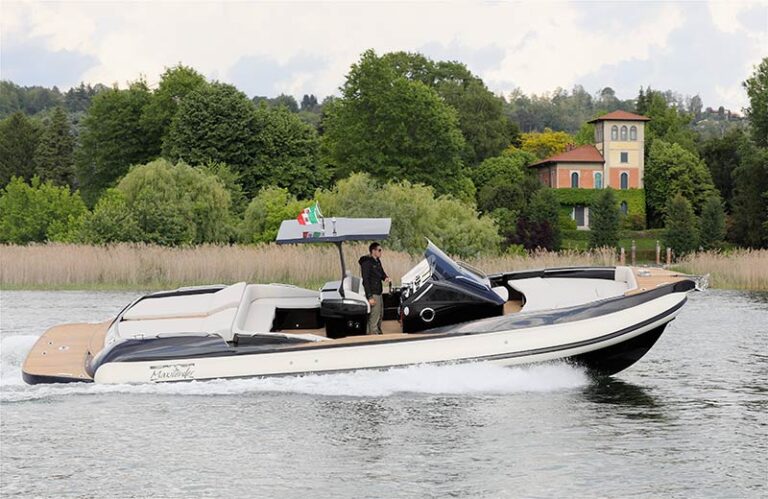 The flagship product of the company and the best-selling boat of the market today, the Envy 1100 TT encloses the four cardinal points that have made the Scanner Marine brand famous and appreciated all around the world: high-quality materials, unique design, excellent hull performance and customization.
Featuring an overall length of 11 meters (thus license-free), the Envy 1100 TT is an authentic RIB, a new distinguished member as well as the flagship of the collection masterfully designed by Montemitro Design.
Every single functional and aesthetic element available on board was developed not only with great style but also with a particular attention to volume balance and colour combinations between the hypalon neoprene ( Orca Pennel Industries, 1670 dtex) of the tubulars, the clear fabrics of pillows and the dark shades of both the hull and the fiberglass details enveloping the cockpit.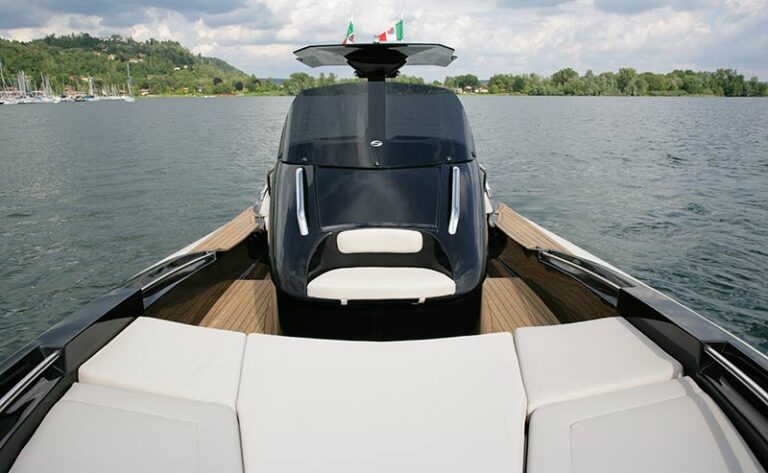 Perfect for daytime use and more
The Envy 1100 TT is a small world to be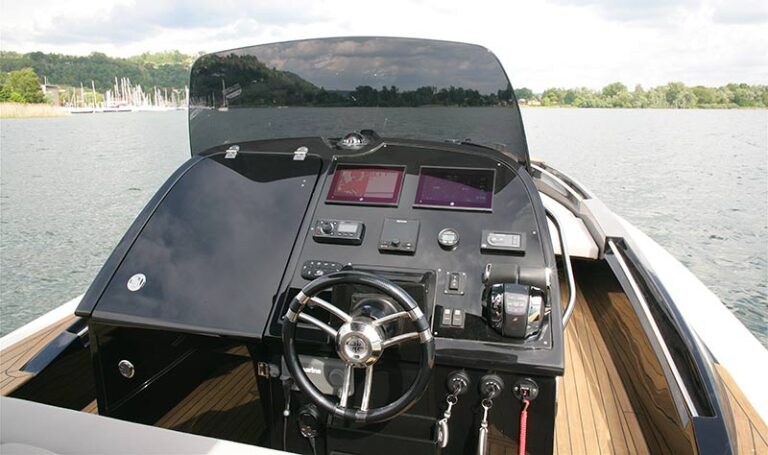 discovered: underneath the volume of the center console there is, in fact, a cabin equipped with a double bed and a mini bathroom.
So, with a little of spirit of adaptation, cruising cannot be ruled out, even though, of course, daytime use is the one which the Scanner Envy 1100 TT was designed for as well as the ideal one.
The Envy 1100 TT has a large and comfortable wheelhouse, with a 360-degree view on the sea. The exteriors include two sundecks: one in the stern, positioned above the engine compartment (in the sterndrive version) and the other in the bow, convertible into a dining area.
An additional dinette can be arranged amidships, with a folding table obtained from the structure of the driver's seat and equipped with grill, sink and fridge.
As for propulsion, the Envy 1100 TT is available in two versions: sterdrive, with two Mercruiser 6.2 350HP engines, for a top speed up to 47 knots; or outboard, with two engines of up to 800HP.
Envy 1100 TT Technical Specs
| | |
| --- | --- |
| LOA | 11 m |
| LH | 9.99 m |
| Max Beam | 3.60 m |
| Tubulars Diameter | 65-60 |
| Compartments | 6 |
| Hull Material | Fiberglass and composite |
| Tubulars Material | Hypalon Neoprene – Orca Pennel Industries- 1670 dtex |
| Passengers Capacity | 18 |
| Dry Displacement | 4,000 kg |
| Max Power | 800 HP |
| Engines | 2 x diesel or petrol I/O negines / 2 x or 3 x outboards |
| Design Category | B |
| Designer | Montemitro Design |
Scanner Marine Srl
Via Gautieri 19, 28060 Casalbeltrame (NO)