The latest addition to Scanner Marine's Envy range, the Envy 1400 is the model that the Italian shipyard displayed at the last Venice Boat Show, after having officially presented it last year in Cannes. In the waters of the lagoon, this 14×4 metre motorboat was exhibited by Scanner Marine in the outboard version with three engines and was appreciated for the high degree of customization that distinguishes the entire Envy range.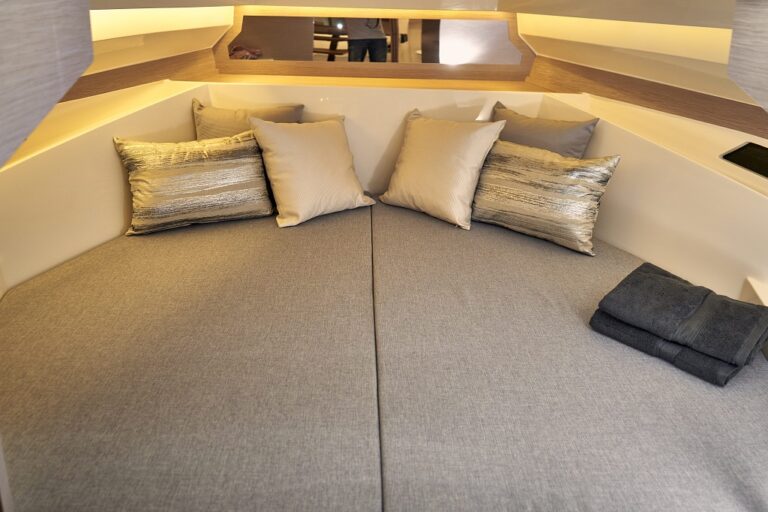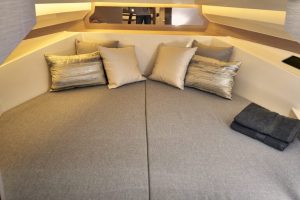 The Envy 1400 is a successful Maxi-Rib that stands out for its balanced proportions and sporty look signed as always by Montemitro Design, as well as for being able to offer everything on board for respectable liveability and generous volume. In addition to the master cabin (in the photo) and the toilet, below deck there is another double bed in the aft berth and a small sofa that can become a fifth bed if necessary. On the very spacious deck, on the other hand, there is a huge double sundeck in the bow and two generous lounges in the stern, where there is also a practical dinette equipped with everything you need for cooking quick meals at sea. All the elements have been taken care of with the utmost attention to the balance of volumes.
But the Envy 1400's main innovation lies above all in what is not visible but is actually important, i.e. in the construction of the hull, which is made with an internal and external counter-moulding to create a 'sandwich effect' that extraordinarily reduces squeaks and movements during navigation, as well as improving the hull's resistance. This construction technique has not sacrificed aesthetics: the lines of the Envy 1400 are in fact sleek and aggressive, especially thanks to the deep black colouring, and give this Rib a fascinating look that is very pleasing to the eye of those who admire it as it ploughs through the waters.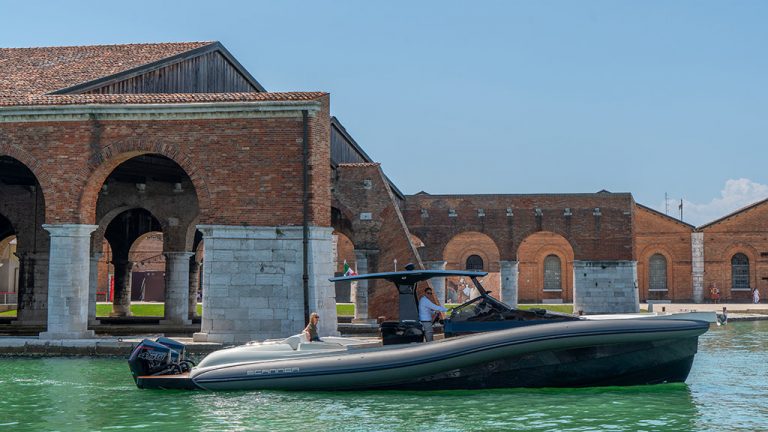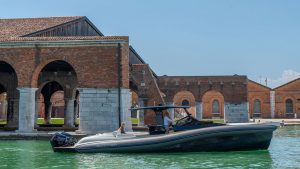 As far as engines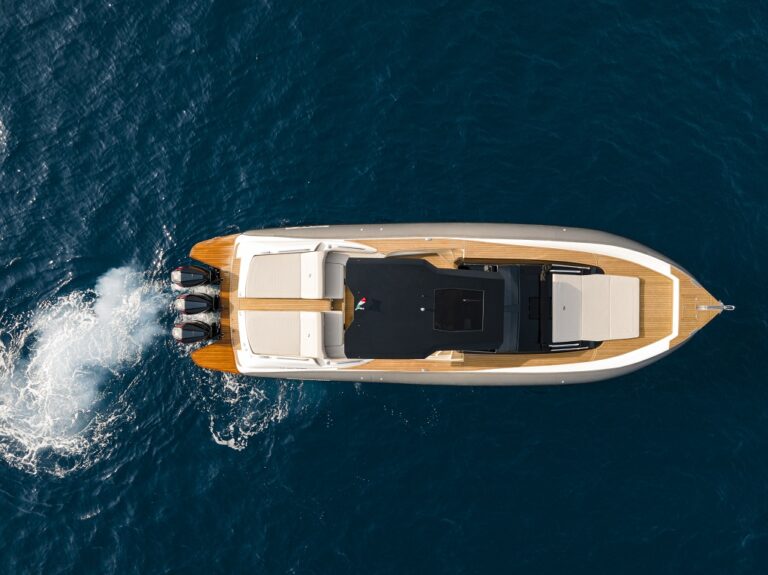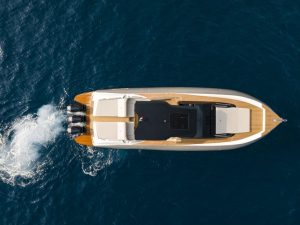 are concerned, on the other hand, in addition to the configuration with three 450 outboard engines on display in Venice, the Envy 1400 is also available with two 600 outboards or an inboard version, for a maximum power of 1500 hp.
As we pointed out in our sea trial of the Envy 1400, this Maxi-Rib with excellent visibility in the helm station can exceed 50 knots of speed and has an extraordinary acceleration capacity, but at the same time it is able to tackle the sea safely, offering stable driving performance even at high speeds.
For more information on the Envy 1400: www.scanner-marine.com