With its Explorer 62, the Explorer Loy boatyard has revolutionized the boating world. As we have already had occasion to write, this is in fact a boat that is radically different from all the others: climbing aboard it, the feeling of being at home with the sea is incredible. The spaces offered on board are huge, the brightness and airiness of the open spaces are the masters, and the level of stability, safety and comfort is unbelievable. In short, there is no yacht in the world even remotely similar to the Explorer 62 concept. To find out how it was possible to come up with such a wonderful boat, we had a chat with Ferdinand Dorn, who runs the Explorer Loy boatyard together with Riccardo Radice and Günter Neumann.
Ferdinand Dorn, how did your career in boating begin?
" I liked boats since I was a child, but at a professional level I have always worked in finance, where I was able to acquire a certain business culture and market logic. But the passion for boats never left me, and so I said to myself, "If I could get my boat licence without having any background, why can't I also start building boats?" Like everyone else, I started with small units and found that I really enjoyed it, until during one of my trips to Croatia, a skipper urged and convinced me to devote myself to yacht building. With Riccardo Radice, whom I had already met, we then decided to found the Explorer Loy shipyard: we both had the desire to radically change the concept of boat layouts, and of course five minutes later we had a fight! (laughs). But it was a very constructive fight, which made us both realize that we had a good feeling. He is the creative mind and I am the financial one, and together with the other partner Günter Neumann we have achieved this"
How was it possible to imagine a boat like the Explorer 62 without having any nautical background?
"The reason is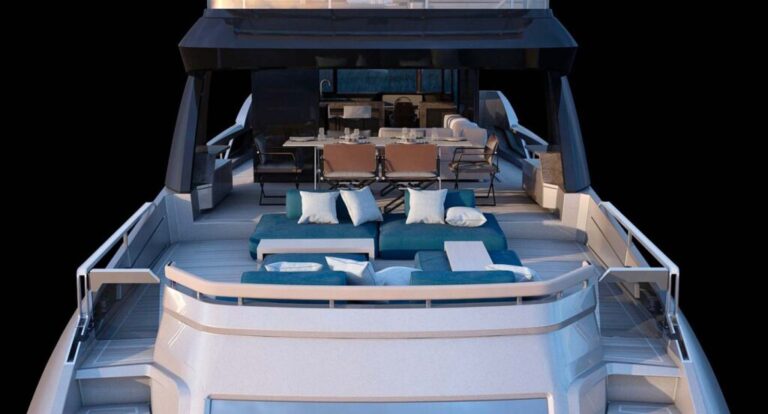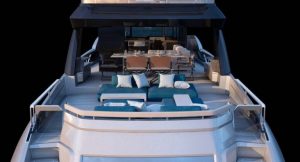 exactly that! I decided to open a boatyard only because I have a great passion for boating. I have respect for everyone who works in the industry, but if I look at my competitors, I see so many people who have no passion for what they do: for them it is just work and business. My colleagues and I, on the other hand, are absolute perfectionists: we test every boat down to the smallest detail, deciding to produce it only when we are completely satisfied. And I can guarantee that if someone as meticulous as I am likes a boat, then everyone else will like it too. This is why I have seen so many people come aboard the Explorer 62 and say, 'I have no experience of boats, but this one leaves me speechless!"
So, you're satisfied with the Explorer 62, arent' you?
"Of course. If I wasn't, I would be a fool! Even today, when I sit on board, I am incredulous and excited, and if I look at the other boats, I think I have done a really different and original job compared to the market standards"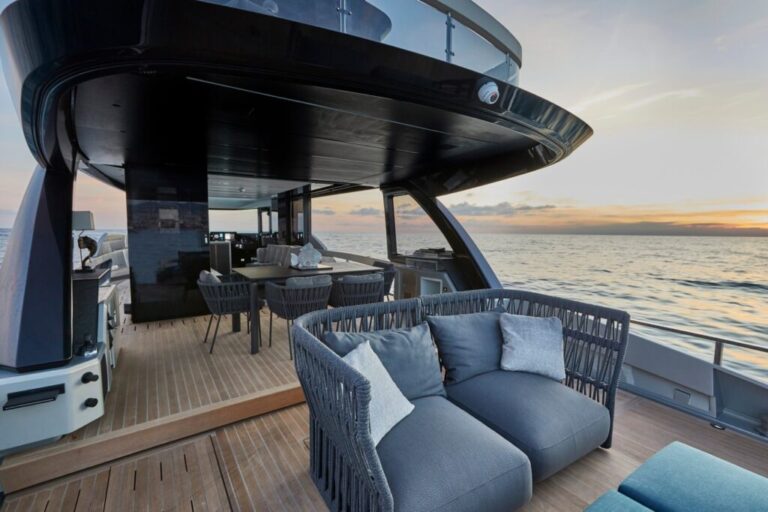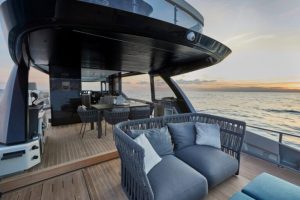 Do you have other models on the horizon?
"We are working on the Explorer 92, but it is still early to talk about it. We are discussing it a lot because, as I said, we are perfectionists and want to do something completely different. The Explorer 62 has already changed the market, but we don't want to stop there, we want to go one step further. We are working hard with our designers and I think we will be ready to release the first renderings soon: the goal is to make an initial announcement at the next Cannes Yachting Festival, to have the first renderings within six months and to see the boat in the water within two and a half years".
In one sentence, what is the difference between your boats and others?
"Quite simply, we adopt solutions that others consider innovative, but which for us should be logical and normal. Take, for example, the garage on yachts: it is usually a cramped and uncomfortable space, and I wonder why no one has ever thought that this area should also be comfortable and practical to use. The Explorer 62's garage, on the other hand, has an upward sliding opening that no one ever thought to design, and this provides much easier access, without having to cower. Here, we apply this concept of logic to every smallest space we design in our boats".
Find out more at: www.exploreryacht.it