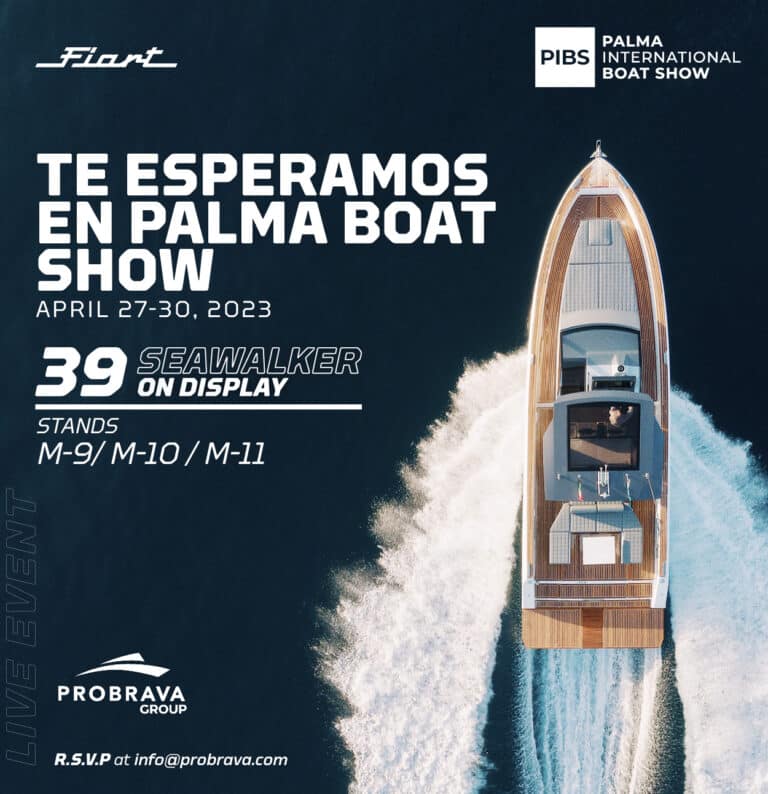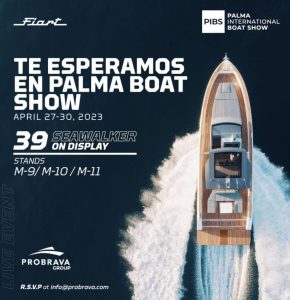 The Palma International Boat Show, which is being held as it is every year on the enchanting island of Palma de Mallorca, is just coming to an end. The event has being the occasion for Fiart to present the magnificent Seawalker 39 to the public.
The Palma International Boat Show that is being staged these days, from April 27-30, is a hotbed of novelties from all over the world for the different categories of yachts and superyachts. The event, chosen by Fiart's Spanish partner, Probrava Group, which is a leader in the yachting sector in the Balearic Islands, is allowing the Neapolitan company to showcase its middle model of the Seawalker range: the Seawalker 39.
This 12.60 metre walkaround is a model designed down to the smallest detail… it is functionality, sportiness and elegance in its purest form. Capable of accommodating up to 12 people and up to 4 guests overnight, it can be fitted with both inboard and outboard engines and is available for sea trials at booths M-9/ M-10/ M-11.
After conquering the overseas market in the first months of the year, and following a significant increase in sales, Fiart continues the spring by increasingly coming into contact with the boating market, both in Italy and abroad.
This first half of the year is entirely dedicated to the presence at foreign and Italian boat shows that are strategic for the company and its global partners.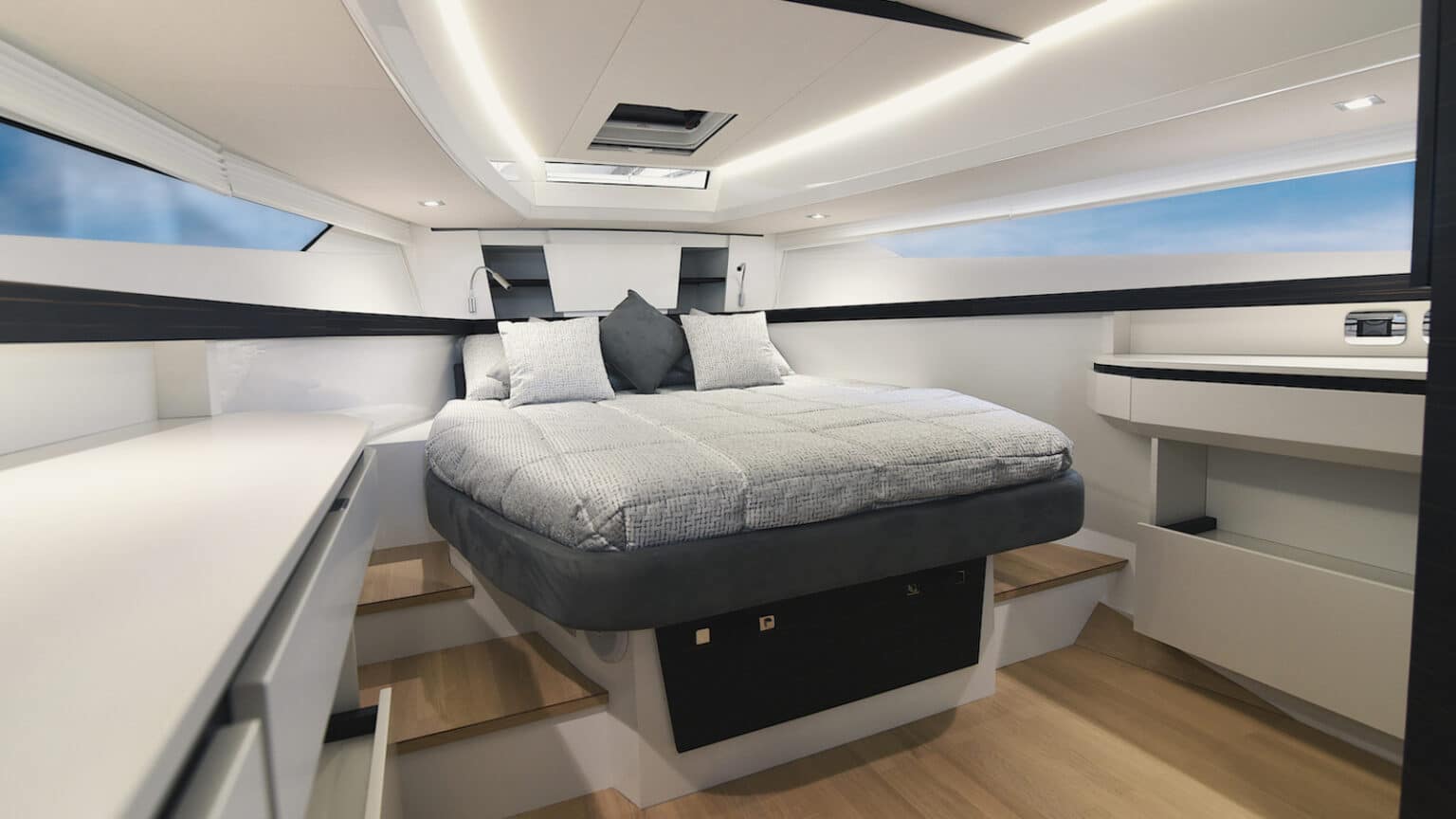 With a more capillary presence in the territory and great cooperation among official partners, Fiart will continue its commitments in the coming months in Slovenia, participating in the Internautica exhibition in Portorož from May 18-23 with Veneziana Yachting.
Also in the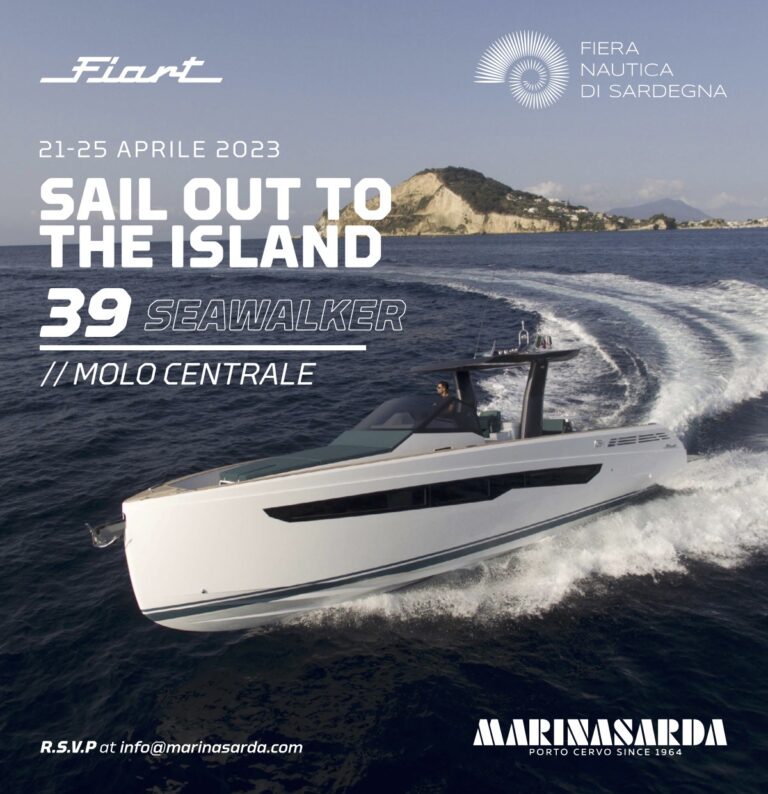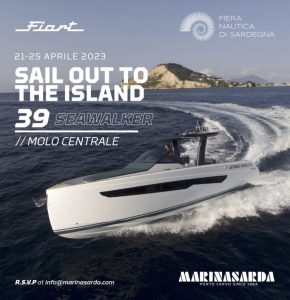 Italian market, participation in the Sardinia Boat Show at the Marina di Porto Rotondo, held from April 21-25 with partner Marina Sarda, has just ended.
In addition to SW39, the shipyard will also exhibit the largest model, the flagship Seawalker 43, which at 13.84 metres overall is the perfect cruiser for combining comfort and performance. And Seawalker 35, the smallest and newest in the range which also Fiart's fastest, most manoeuvrable and fun boat.
These walkarounds in the Seawalker range are versatile, comfortable, sporty, high-performance and with great attention to detail. The entire range, which can be customised in terms of colours, interior, exterior and hull decor, manages to win over enthusiasts from the very first glance.
This article is also available in:

German