Flexiteek, 20 years of innovation with an eye to sustainability
Flexiteek and sustainability are a very evocative duo, a challenge to overcome in what is the most important year for the worldwide market leader in synthetic teak. In 2020, in fact, the Swedish company is celebrating its 20th anniversary in grand style and with an eye to the environment.
A world tour across 48 countries
The company will celebrate the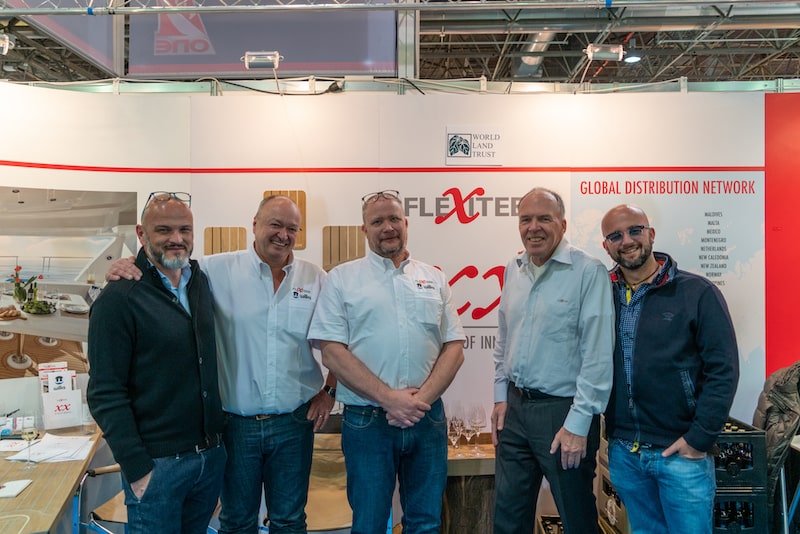 milestone by embarking on a boat show world tour through its network of over 100 distributors across 48 countries. The tour will include the biggest shows in the boating calendar across Europe, Asia, the Americas, Africa and Australia. The celebrations officially started at boot Düsseldorf  with the team from Flexiteek International.
"Our aim has always been to be a global team that shares experiences and grows together. Our distributors are at the heart of what we do, and I am proud to be celebrating 20 years of innovation", commented Tomas Gustafsson, CEO of Flexiteek International AB. He also remembered with satisfaction the turning point in 2013, when the brand recorded a 30% increase in sales, and revealed an anecdote that testifies that behind a great company there are always great professionals: of the 12 initial trainees, with skills in welding and panel manufacturing, one of them, Patrick Andersson, has been loyally serving the Scandinavian company for 18 years uninterrupted.
The introduction of the second-generation material
In 2014, the introduction of Flexiteek 2G synthetic teak saw the company steadily grow with an average annual increase of 20%. The 2nd generation material provides both a cooler and lighter material compared to traditional composite decking still offered by many competitors today.
Flexiteek 2G synthetic teak is now available in ten colors ranging from Carbon, Grey and Off-White. Last year, Flexiteek acquired Wilks, the manufacturer and supplier of Dek-King synthetic teak and marine fendering. In late 2019, Flexiteek launched the Flexiteek Trim range made in collaboration with Wilks
One tree for every 10m2 of Flexiteek 2G synthetic teak sold

As mentioned above, Flexiteek's 20th anniversary has also a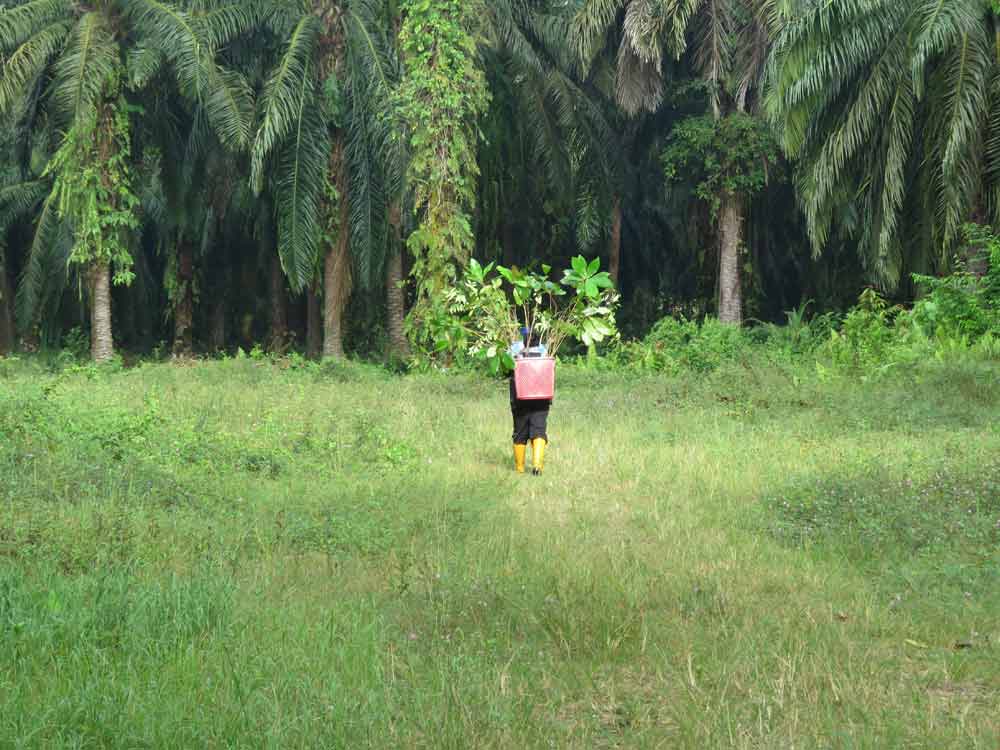 sustainable meaning. The company, in collaboration with World Land Trust  and its Plant a Tree programme, commits to plant one tree for every 10m2 of Flexiteek 2G synthetic teak sold worldwide.  The company predicts that overall sales for 2020 will provide funding for 8,000 trees. A very ambitious mission.Every £5 donation will go towards the nurturing, planting and protecting of one tree in an area lost to deforestation, like Borneo and Ecuador.
"As part of the global marine industry, we need to be aware of our impact on the environment. We are extremely proud to be partnering with WLT to raise awareness of deforestation", Mr. Gustafsson commented. Flexiteek not only undertakes not to deforest forests, but also contributes to preserving and protecting them. The greenest way to celebrate a global birthday.