Hi-tech Dacron Sails Test

Many miles covered in really stressing conditions during the 2019 Rolex Giraglia race. That's the test we carried out on the new hi-tech Dacron sails made by Be1 Sails, a sail maker of the Millennium Group.
Despite being a material generally used for cruising and therefore not suitable for competitions, Dacron, however, revealed some surprising qualities during the 241 miles of the race.
Be1 Sails Hi-tech Dacron Sails Test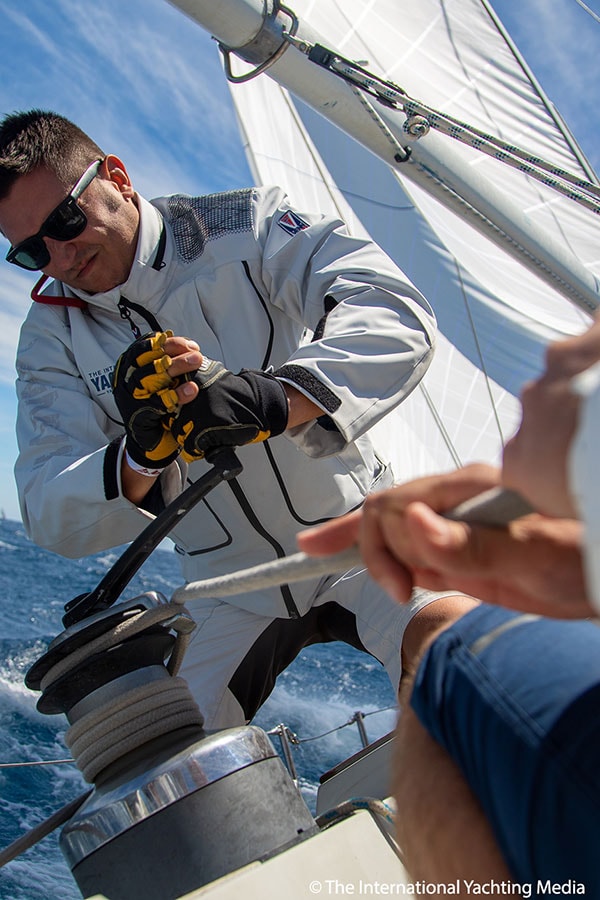 Without fear of contradiction,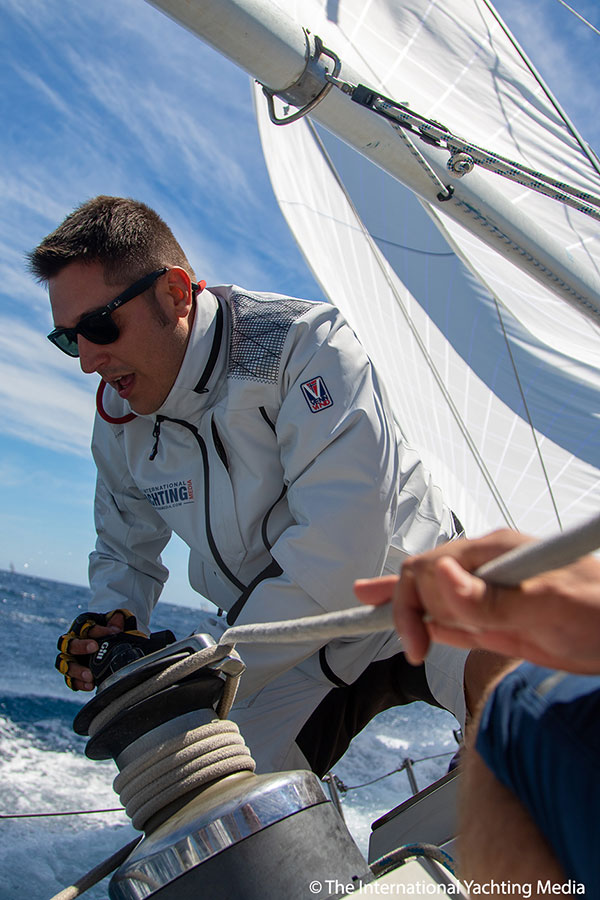 we can say that we gave sails the worst possible treatment. The experience, however, proved to be the best possible test bench to see what should make (and actually made) the difference in hi-tech Dacron sails: strength and shape retention, which was the real goal of our test.
Less than an hour after the race start, as we left the Gulf of Saint Tropez, the worst possible condition for Dacron folding sails occurred: a strong mistral wind of over 30 knots combined with a rough sea and a buoy to round at more than 10 miles away, exactly in the direction the wind was coming from.
In short, a hard condition that threatened to damage, deform or even "kill" normal Dacron sails (and not only).
To make matters worse, especially with regard to strength and shape retention of both the mainsail and the genoa, we needed to roll both as an inevitable maneuver in such conditions.
Looking at the sails after having reduced them, we honestly feared the worst. They had been inevitably squeezed, one on the stay, the other on the mast. With the sheet hauled out and the contribution of air pressure, the stretching to which both sails were subjected was really impressive.
At the time, our concern was not only for the shape retention of the sail but also for all possible damage. Many boats sailing close to us, equipped with more "exotic" sails, were, indeed, retiring from the race because they sails had broken or their equipment was seriously damaged.
Our hi-tech Dacron sails, instead, not only resisted but also did a really good job under such critical conditions, enabling us to keep a good upwind angle. Moreover, shape retention significantly reduced the leeway tendency of our boat that not only was maintaining an apparent wind angle of about 25 degrees but also did not suffer the wind action.
Observing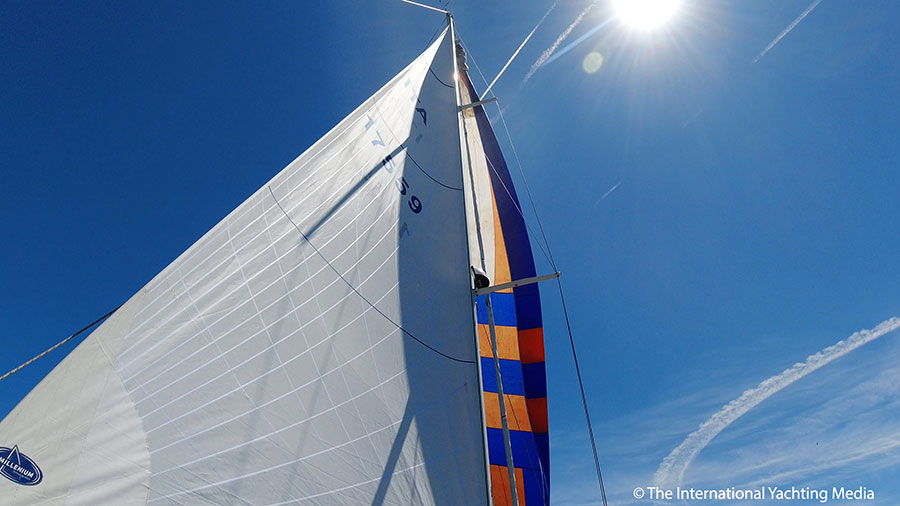 the effect of air pressure on the sail, especially on the genoa (reduced by 40%), the reticular reinforcement structure prevented Dacron from dilating, allowing sails to keep their efficiency and shape totally unchanged.
Our downwind angle, although being different from that one of other racing boats, was compensated by a good speed of over 7 knots, made possible by the surprising shape retention of these sails. Another unexpected quality of these sails lies in their resistance to leech fluttering that, for those who have lived similar experiences, is certainly another great improvement.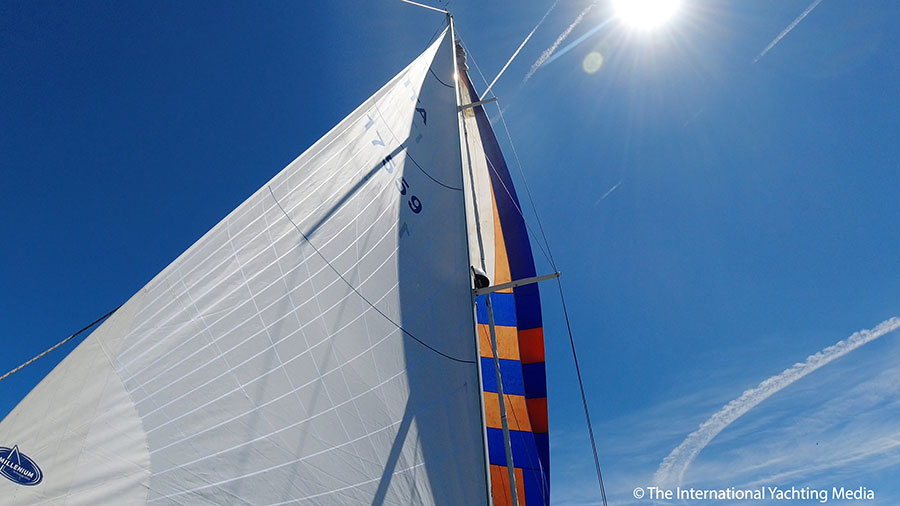 The possibility to keep a good upwind angle without making leeway as well as an excellent speed and fast reduction maneuvers enabled us to leave many boats equipped with sails of more performing materials behind. We even overtook other competitors while they were changing their fore sails and dealing with maneuvers made difficult by the particular sea conditions.
After having rounded the buoy and headed for the Giraglia Island, we finally reopened the sails that, to our great surprise, didn't show any signs due to rubbing or pinching wear.
But the most important thing is that, when sailing close-hauled under less harsh conditions, we realized that the roach was exactly where the sail maker had positioned it originally. Sails performed exactly like when we used them for the first time.
Conclusions
Be1 Sails,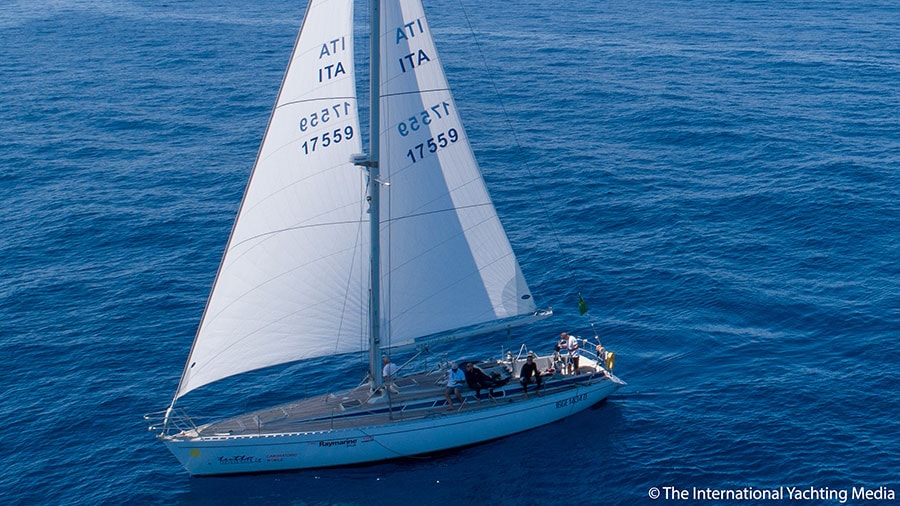 the Technological Center of Millennium, has developed an extraordinary product that actually creates a new market segment. The hi-tech Dacron sails combine the shape retention capability of a technical sail and traditional Dacron durability.
Attractive, fast and practically indestructible, they are intended to meet the needs of all those who, when cruising, want to run some knots faster without heeling or making leeway.
Of course, they are not designed for racing but, for us,  joining the queen of "long" races was the only way to test them seriously.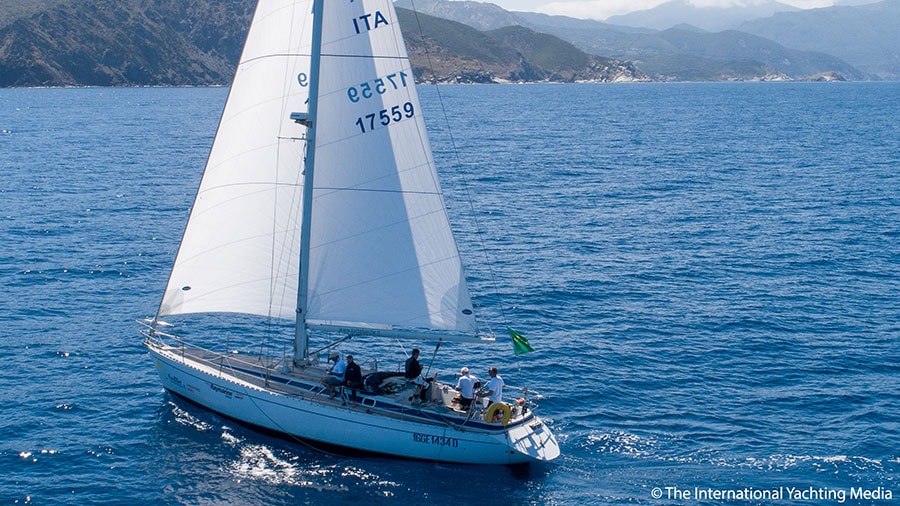 It was thanks to this new technology, indeed, that our first miles of race were not the last ones. Conventional Dacron sails would not have guaranteed such an efficient performance; they would have deformed and we would have spent our day in the vain attempt to tack.
The first part of our test was successfully completed. But our test continues and we will keep you updated after summer, at the end of our summer cruise.
BE1 Sails – Millennium Technology Center
Via dei Carrozzieri, 5 – Località Bocchette
55040 Capezzano Pianore – Camaiore (Lucca)
Phone: 0584/969706 – 0584/969407
E-mail: info@be1sails.it