ICE YACHTS LAUNCHES ITS 17TH ICE 52
ICE YACHTS 52 "Goose" is the ICE 52 no. 17 launched by the shipyard as a part of the RS series which includes the lighter, sporty and high-performance models of the brand.
The metallic selenite gray color scheme, reminiscent of a sports car livery, fits perfectly on the elegant and aggressive lines of the Felci Yacht Design hull, also highlighted by the absence of glass. The 3.5-mm Plasdeck synthetic teak deck covering contrasts with the white-painted deckhouse while the cockpit retains the hull colors.
The innovations of the new ICE YACHTS 52
The new features presented on this new ICE YACHTS 52 "Goose" promise a major increase in performance. The new keel layout is the result of a design by the Felci studio, which developed new lines for both the fin and the numerically controlled milled bulb, bringing the overall depth to 3.2m.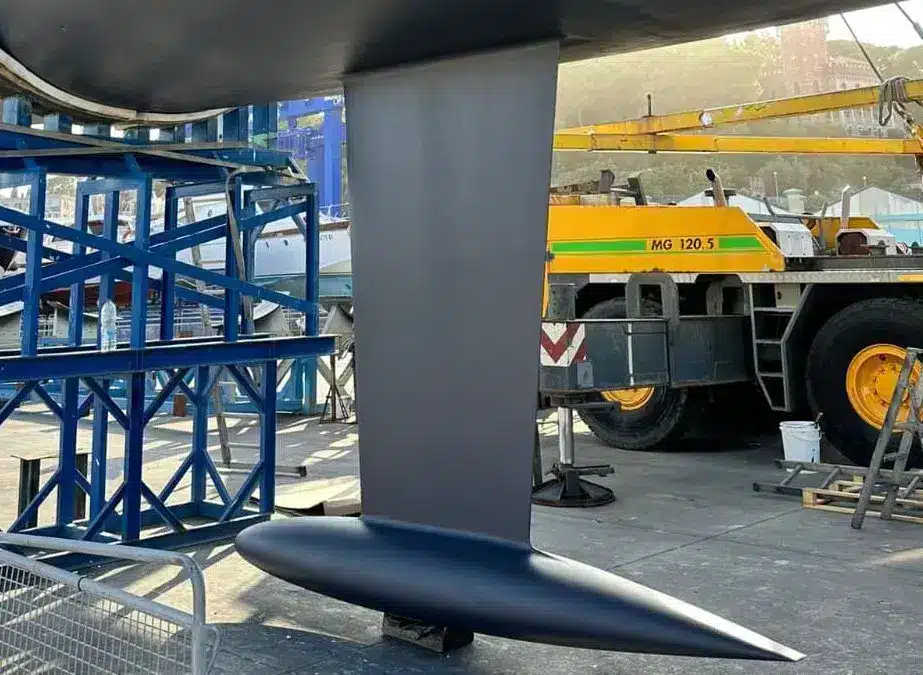 The new mast is made of high module carbon fiber and is set up for a square top mainsail, with double backstays and adjustable shrouds from dedicated winches. Harken's 65.3 carbon 3-speed winches allow the full potential of the increased sail plan to be exploited, as well as enhancing the aesthetic appeal of the deck equipment.
The 110hp Yanmar 2.0 engine allows to enjoy an excellent motor boating experience and is equipped with sail drive transmission.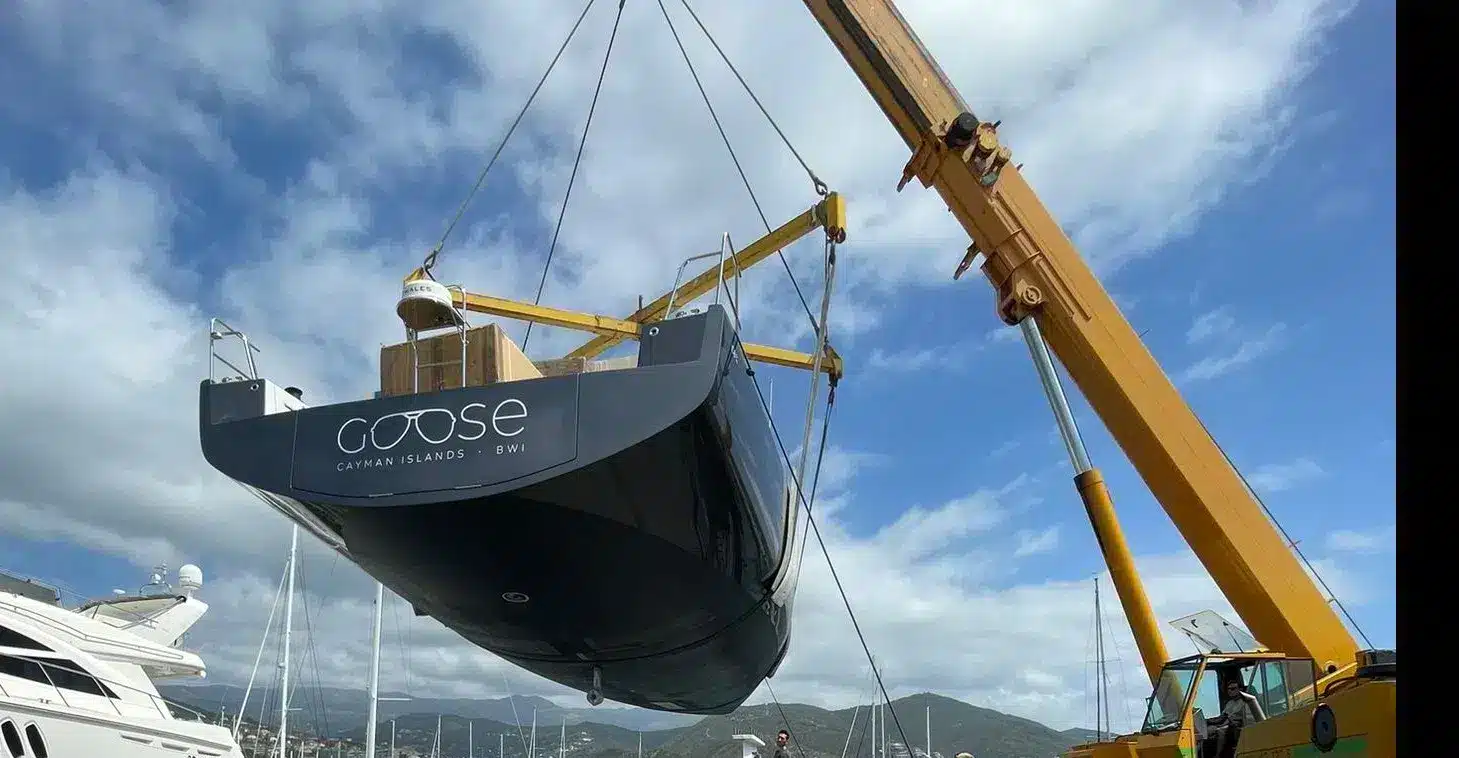 Layout and interior
The interior layout of this new ICE YACHTS 52 has been adapted for family use, with two large three-person aft cabins served by a bathroom, and the forward master cabin with en-suite head. This maximizes the union of galley and dinette volumes, creating space and brightness that balance the absence of hull glass. All interior spaces are embellished by the use of real teak, at the owners' request, and exposed carbon fiber details, which trace the modern classic style that is now a signature of the ICE YACHTS and FELCI YACHT DESIGN duo.
The systems have been adapted to the standards required by the Caribbean climate of the Cayman Islands, the destination of the new ICE 52 RS. In fact, a new 40000BTU air conditioning system has been installed for all rooms, powered by a 6kW generator in addition to the batteries. The owner chose B&G for the on-board electronics, which can be controlled from the two consoles and chart area.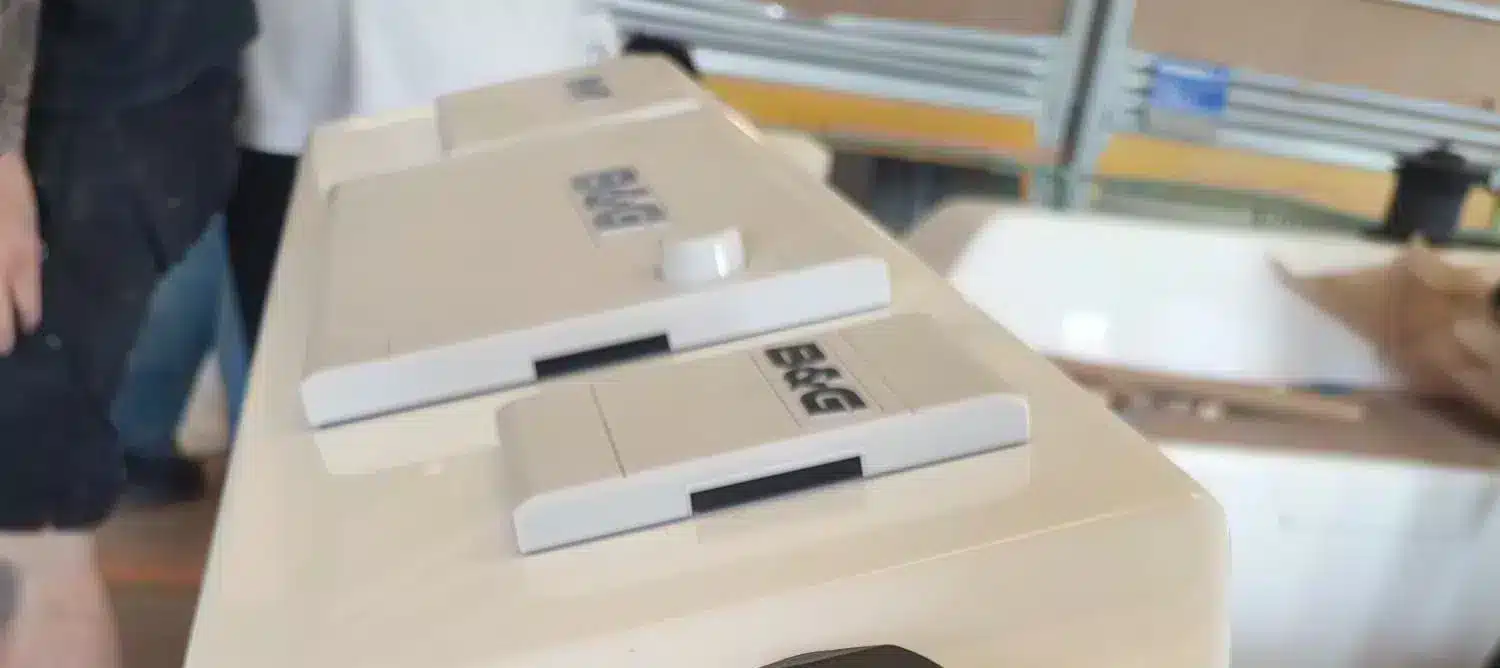 Another jewel of the sea from ICE YACHTS that will soon therefore turn the heads of the many sailors who cannot help but admire this magnificent yacht.