It is time to take stock for Felci Yacht Design, which concludes a rich 2022 with the launch of numerous yachts. But if one year ends another has just begun and the eyes are obvioulsy all projected on what will happen in the near future.
Felci Yacht Design and Dufour Yacht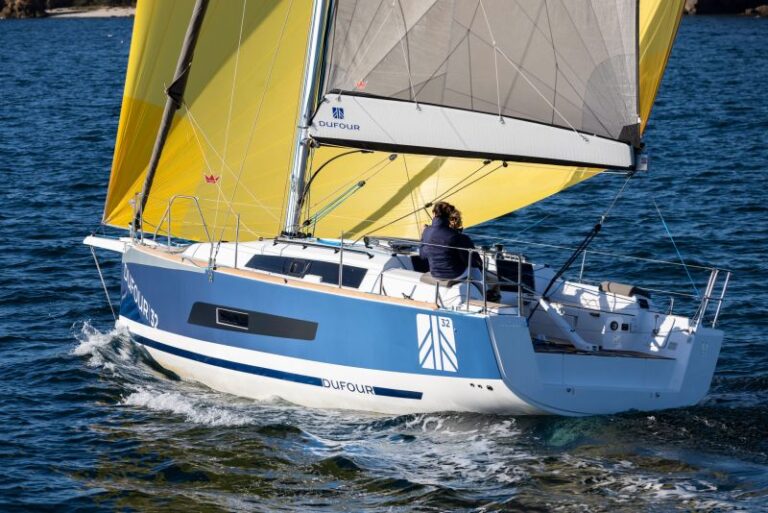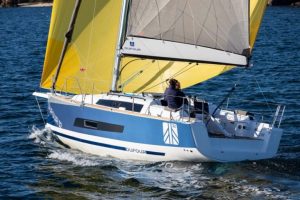 Let's start from the partnership with Dufour Yacht that led to the development of the Dufour 32 and the Dufour 37, which fully represent the spirit of the French yard and its 60 years of experience in the world of sailing yachts.
Perfect for family cruising or pleasant weekends along the coasts, these two sporty and easily manoeuvrable boats are different in features but similar in terms of performance. At 9.35 metres the first, 9.99 the second, both offer space and volumes that are rarely found on sailboats of this size as well as a variety of solutions for use that exploit their modularity. The watchword? Family feeling.
What's more, another project will see Felci Yacht Design and Dufour collaborating to build what for now was presented as a project at the Paris Boat Show in December, namely the Dufour 41, which will be unveiled next year.
Felci Yacht Design and ICE Yachts
Then there is the design and customization works for the Cremona-based shipyard ICE Yachts, which since early summer has led to the launch of three models of absolute level: the 60-footer Tragaluz, the very elegant Ice 70 Bandido and a new high-performance ICE 52.
Tragaluz is the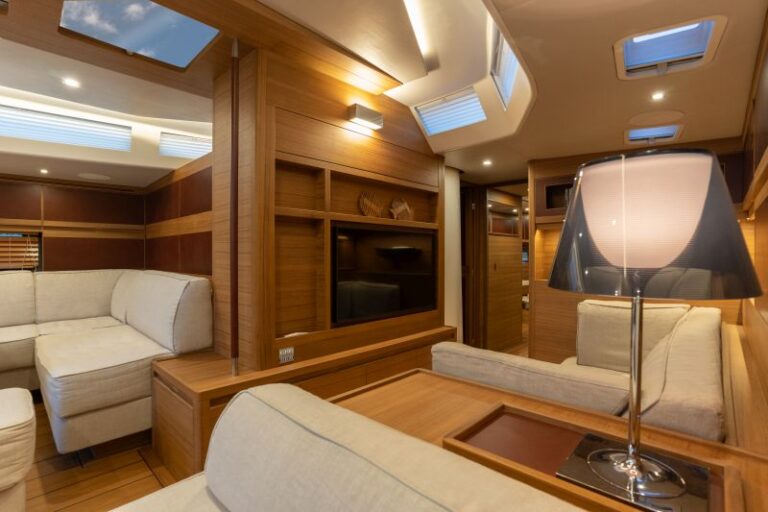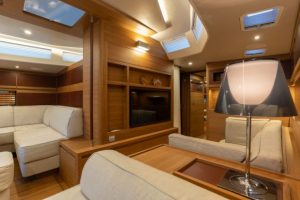 fifth ICE 60 to be launched and is permeated with the Italian style that identifies this successful project, which caught the attention of a Brazilian owner, who wanted this boat not only for cruising, but above all to enjoy racing. In fact, immediately after the launch, he took part in the ICE CUP with his crew. Highlights include an extra large sail plan characterized by a taller mast compared to other ICE 60 models, a parc-avenue boom to facilitate lowering the mainsail, and a longer bowsprit for increased gennaker area and improved performance.
Ice 70 is the natural evolution of the ICE 52, the shipyard's best-seller, a stunning fast cruiser that with its 21.30 metres and some indistinguishable features such as the inverted bow (scimitar-shaped), glass-carbon hull, full-carbon deck and dreamy interiors, is truly super-performing.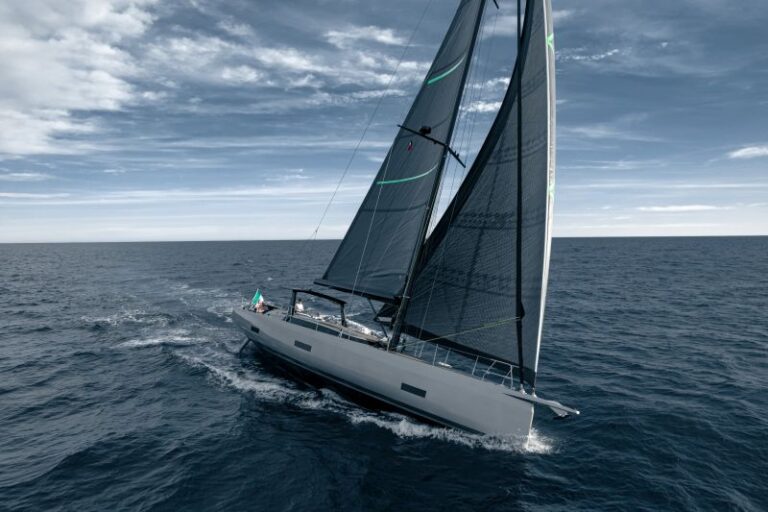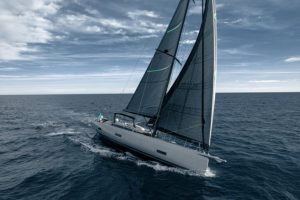 Then, the Ice 52. With her 12 tonnes of weight – 25% less than the category average – she features almost 140 square metres of sailcloth upwind, about 400 square metres downwind, and high sailing stability.
Exciting, modern and efficient as is standard practice for Felci Yacht Design, this boat is perfect for both demanding cruises and participation in regattas and sailing competitions.
Last but not least, the Ice 62 Targa Spice. Nominated for the European Yacht of the Year award after having been presented at the Cannes Yachting Festival, this wonderful yacht is the perfect fusion of two concepts: "Blue water cruiser" and "Easy sailing". Absolutely comfortable and designed to be steered single-handed, it offers a control panel that allows for precise tacking, trimming of the jib, mainsail, gennaker, backstay, vang and other settings. Without forgetting the top-quality interiors and plenty of both private and shared spaces to enjoy long cruises in the utmost comfort and privacy.
2023 projects
After such an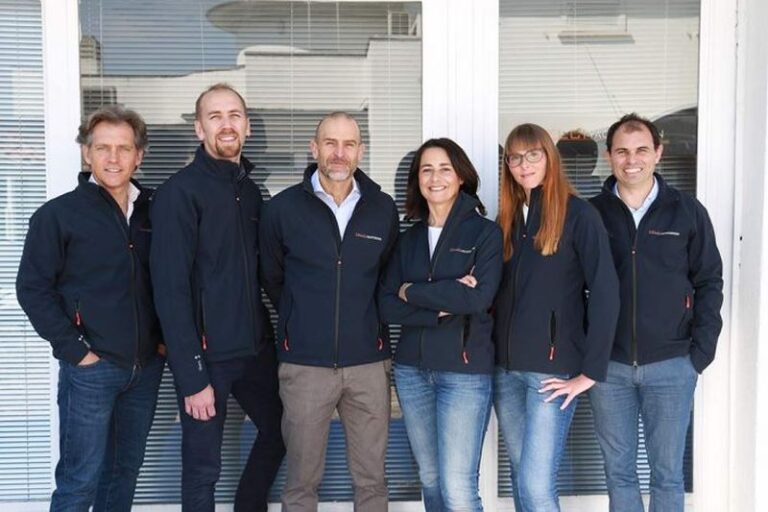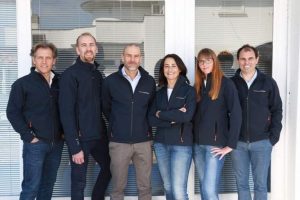 intensive year, 2023 will certainly not be any less intense for Felci Yacht Design, which will be engaged first and foremost in the continuation of the Felci 63 Scuderia project, currently under construction at the Adria Sail shipyard. This is a large blue water cruiser with generous spaces both inside and outside for maximum comfort divided between private and convivial to enjoy the boat to the full with friends and family without giving up their privacy. Great attention is naturally paid to performance; the hull and deck are made of carbon fibre sandwich, laminated in infusion with epoxy resins and then promise enviable performance.
ICE Yachts will also be launching a new Ice 52 Super Sport, whose design is in progress, but which is destined to take part in the next offshore racing season, as well as two more Ice 70s, whose launches are scheduled for spring and summer 2023.
Lastly, Dufour Yachts and Felci Yacht Design will continue their intense design work in order to present new models ready to surprise the market.
In short, if the very positive past is already a memory, the present is already knocking at the door, but Felci Yacht Design as always is ready to take on new challenges: always with the wind in its sails.
This article is also available in:

German