Guide to the International Multihull Boat Show 2023 – La Grande Motte
The International Multihull Boat Show 2023, which will be held in La Grande Motte from April 12 -16, is very close to opening. Protagonists of the event will be multihulls, catamarans and trimarans, sail and motor boats, which, numerous in number, will be literally packed with the enthusiasts of this booming market.
The International Multihull Boat Show will also be an opportunity to discover the many European and global innovations on display. The following is a brief guide to the boat show, useful to learn about the boats present and the exclusive premieres.
Multihull Boat Show 2023: sailing multihulls
Aventura Catamarans, Aventura 37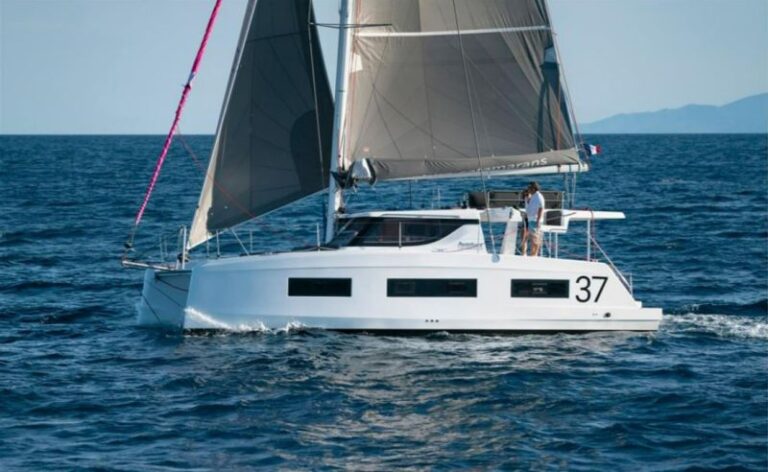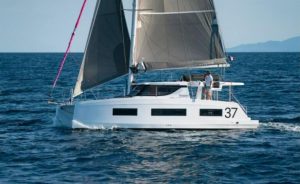 The Aventura 37 is distinguished by a sleek and dynamic silhouette, unique in the under-12-meter catamaran market: the deckhouse features a twin seat at the helm station, close to the sundeck area, for maximum conviviality; her maneuverability is outstanding and allows perfect sail control for above-average performance.
Bali Catamarans, Bali 5.4
Featuring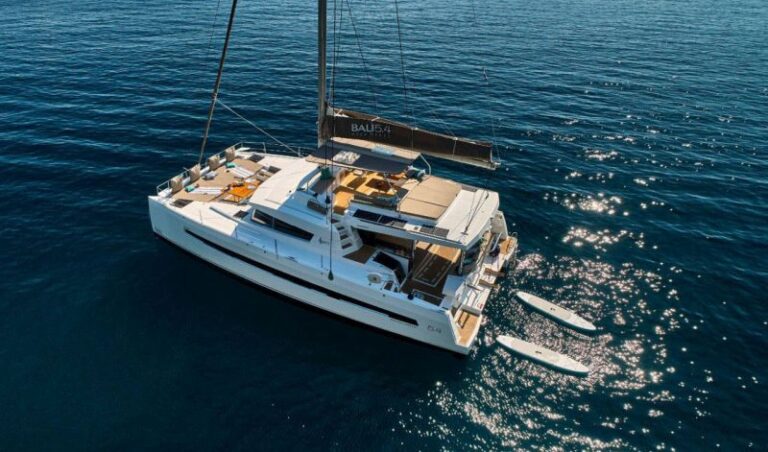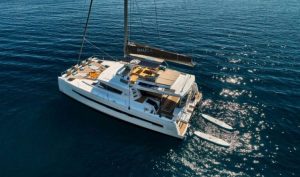 Catana Group's signature innovations and technologies, this 54-foot catamaran offers up to 126 m² of usable area, a fully equipped L-shaped galley, the famous "BALI door," and large windows along the surface. More than ever, the open concept is in the spotlight. The 5.4 can accommodate up to 6 double cabins and 6 heads of exceptional size and comfort.
Catana Catamarans, Catana Ocean Class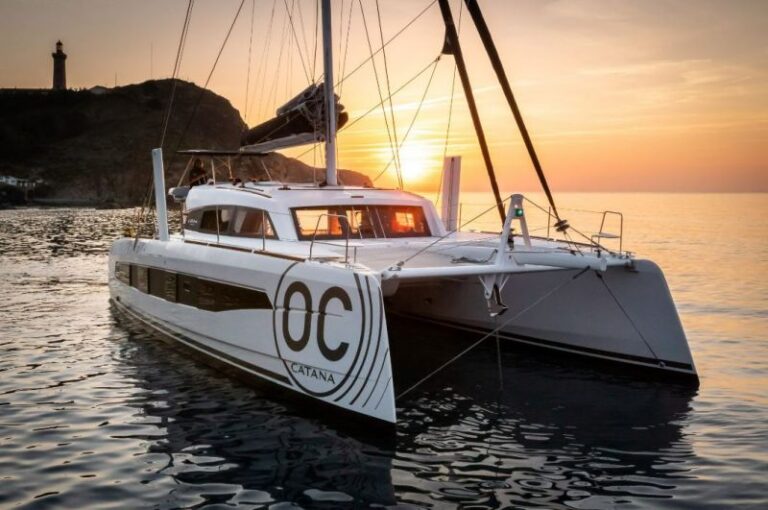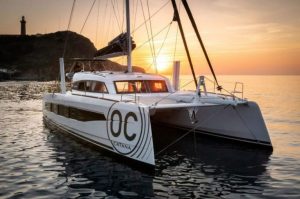 The new Catana Ocean Class stands as a luxury reference among Grand Voyage units: as light as it is strong, its new hulls, like its dinghies, have been the subject of hydrodynamic studies and give full meaning to the pleasure of sailing at wind speed, in absolute comfort and total safety.
C-Catamarans, C CAT 37
Sporty heart,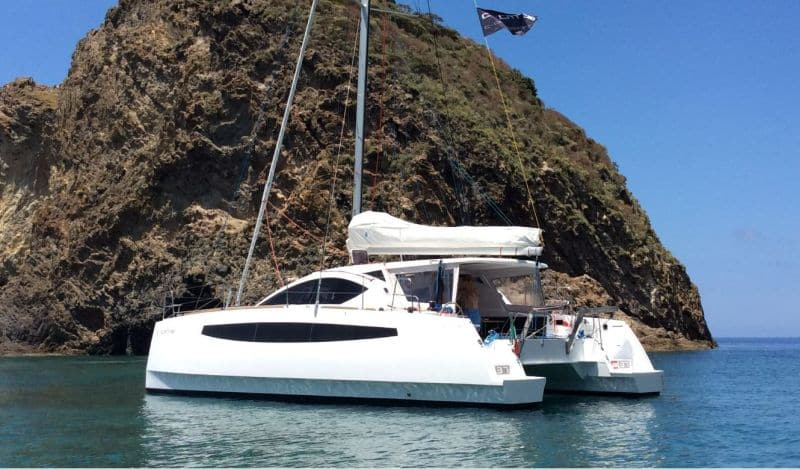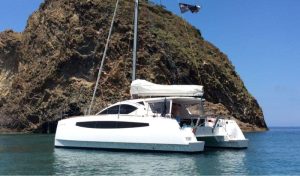 great comfort and refined design are the key ingredients of the new project that C-Catamarans has entrusted to Marc Lombard. The C-Cat 37, in addition to its generous sail plan, has a refined hull and, thanks to a hull with a maximum beam comparable to that of a 39/40-footer, also the necessary comfort.
Dragonfly by HelloMulti, Dragonfly 32 Evolution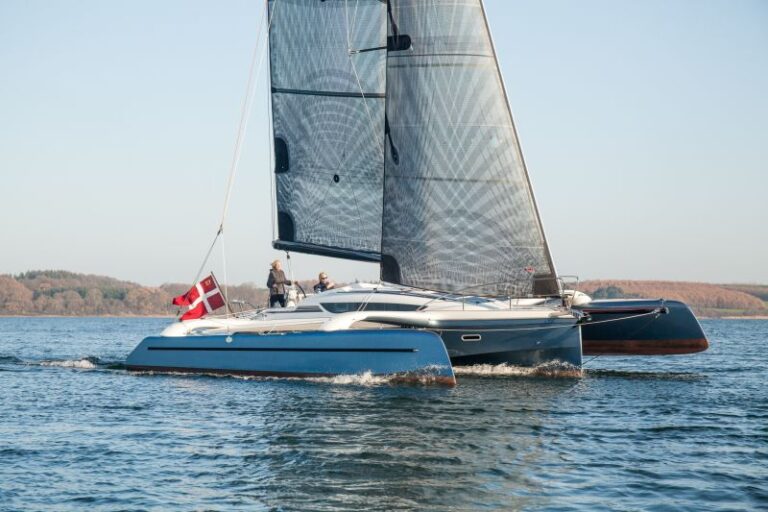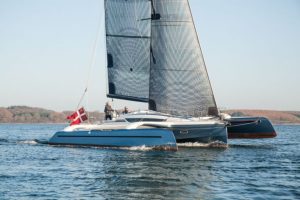 Dragonfly 32 has a modern and dynamic design, setting new standards in both functionality and design. The perfect combination of family cruising and racing, even offshore.
The Dragonfly 32 is offered in two versions, the Dragonfly 32 Touring with standard rig, and a more powerful version with an oversized mast.
This trimaran can accommodate 5 to 7 people.
Excess Catamarans, Excess 14
The Excess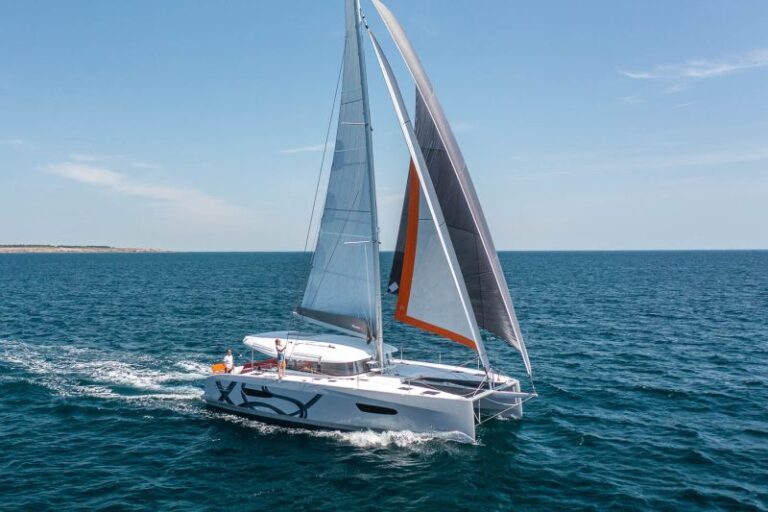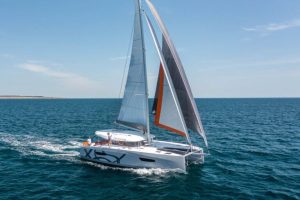 14 is the pure embodiment of the Excess DNA. It is the result of dedicated design work and detailed industrial workmanship. It is a fun and enjoyable cruising sailboat with sleek lines. The Excess 14 is designed in both owner and charter versions.
Fountaine Pajot, Aura 51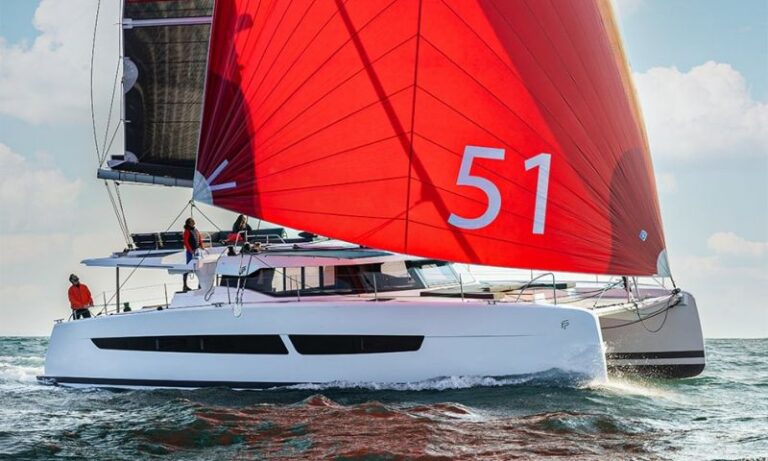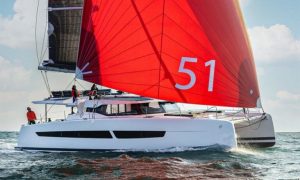 A 51-foot cruising catamaran with a large flybridge, a cozy lounge and sunbathing area. Equipped with fully flush-mounted solar panels that integrate with the lines, capable of producing 2000 watts of renewable energy, it can generate 5 times more solar power than other solar panel equipped yachts.
Lagoon, Lagoon Sixty 5 
It will certainly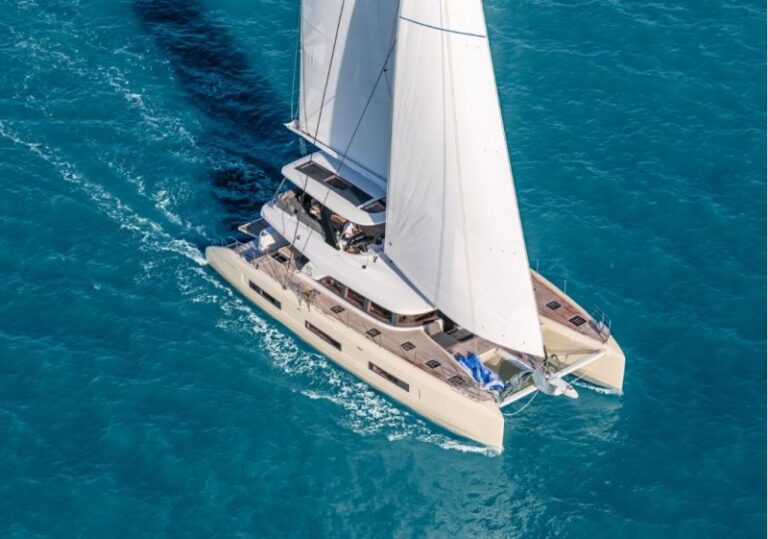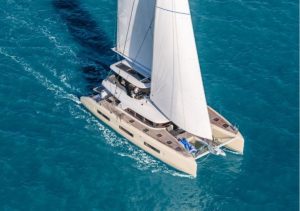 be one of the most visited boats at this Multihull Boat Show 2023.
Sleek, intrepid, yearning for wind and spray, precise and elegant, the Sixty 5 is made to sail the known and the unknown, to share adventure with those who love it by offering the experience of being one with the boat.
Nearly 21 meters in length and as many as 10 in maximum beam, it is a project designed to truly go sailing, in maximum comfort, immersed in a design that leaves no room for interpretation.
Leopard Catamarans, Leopard 45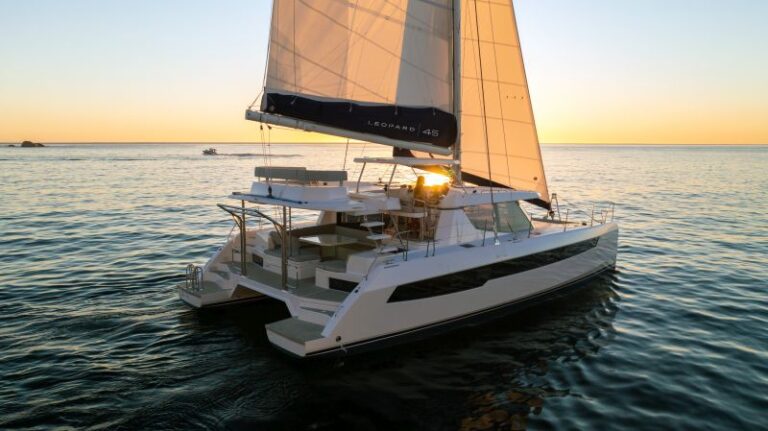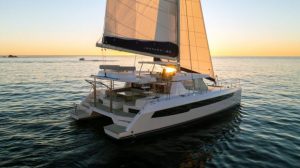 The Leopard 45 offers new styling on the outside and more living space on the inside.
Seen from the outside, compared to the previous series, it has a more angular and modern line, with the hardtop running from the aft cockpit to the forward cockpit.
Agile and elegant, but also very comfortable, it is perfect for long hours of sailing.
Libertist Yachts France, L 703
Synonymous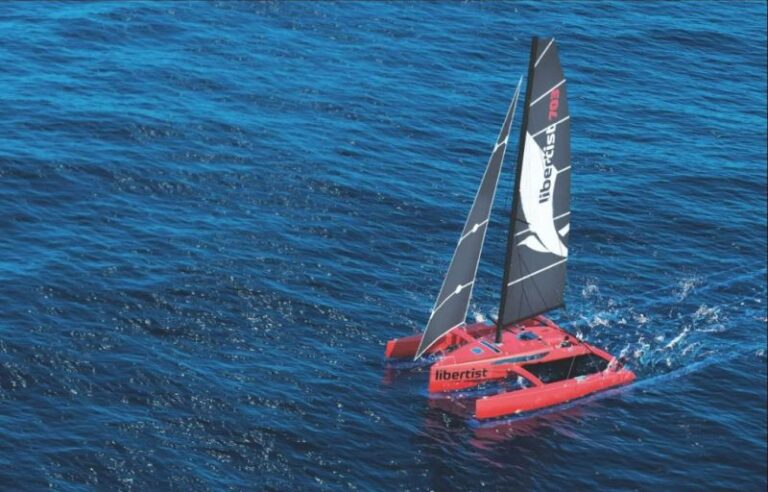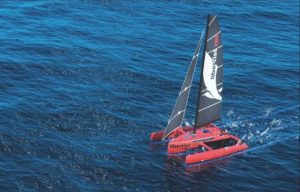 with freedom, sturdiness and fun, the new L 703 represents the best of the quality of which a handcrafted production is capable.
Made with interesting solutions, such as the ultra-lightweight carbon rotating mast, the mini foils and state-of-the-art electronic solutions, it was created to meet the needs of the most demanding and performance-seeking sailing enthusiasts.
Marsaudon Composites, ORC 50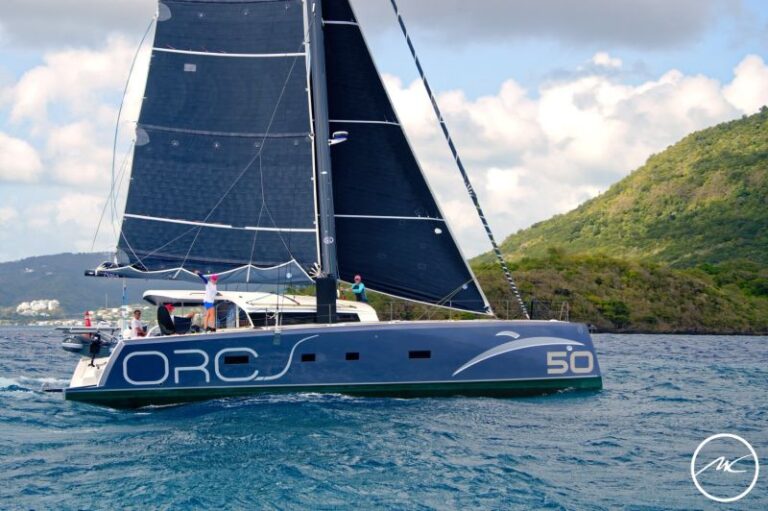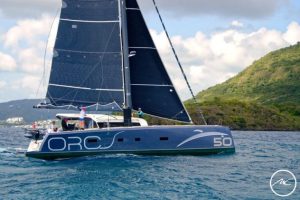 The new ORC 50 "The Explorer" is a powerful catamaran with offshore sailing at its heart.
Also viewable at the upcoming Multihull Boat Show 2023, it represents the optimal balance between speed and great habitability.
Like all catamarans produced by ORC, it offers great performance but, at the same time, is simple to maneuver and easy to maintain. Lightweight and efficient, it offers unique sailing sensations.
MYS Catamarans, Dufour Catamaran 48
The inverted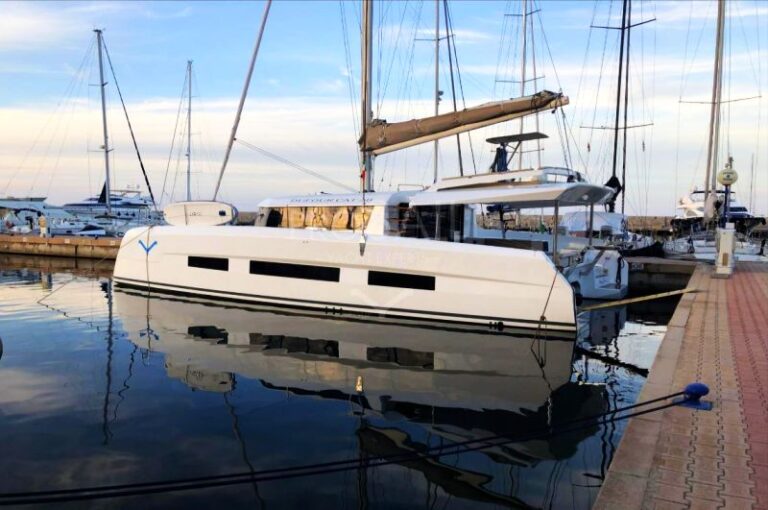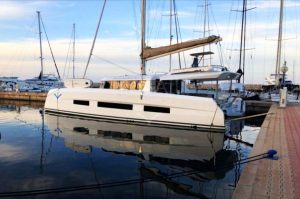 bow with futuristic and unimaginable lines makes her a true evolution of the 'species'. Her distinguishing features are a large outdoor cockpit covered by the flybridge and positioned at the same level as the living room and galley. Livability is worthy of a 5-star suite, with 5 cabins equipped with ensuite heads.
The forward cabin, independent and dedicated to the crew, facilitates all kinds of situations.
Nautitech, 40 Open (new version)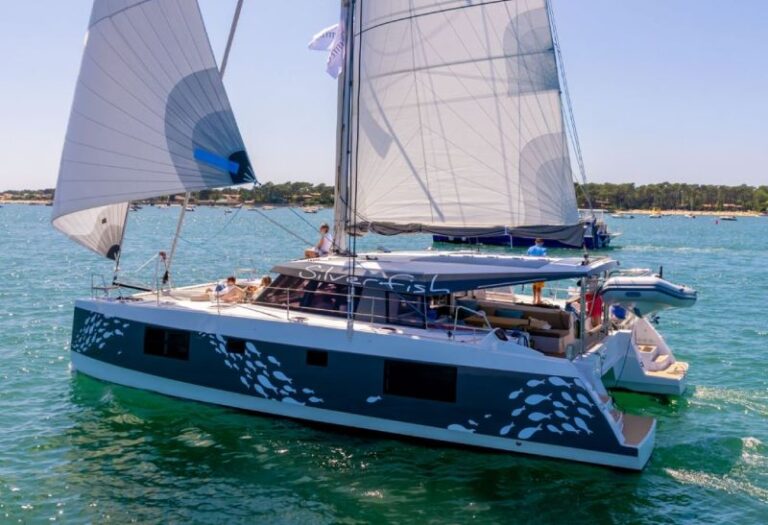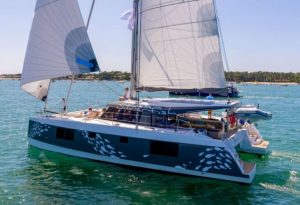 unprecedented version.
This luxury catamaran combines satisfying sailing sensations and absolute comfort on board to ensure that you never have to choose between the two.
Dedicated to both experienced skippers and beginners, the Open 40 is perfect for wonderful family trips to discover the sea with all the spirit of sharing typical of yachts.
Neel Trimarans – Neel 43
Innovative and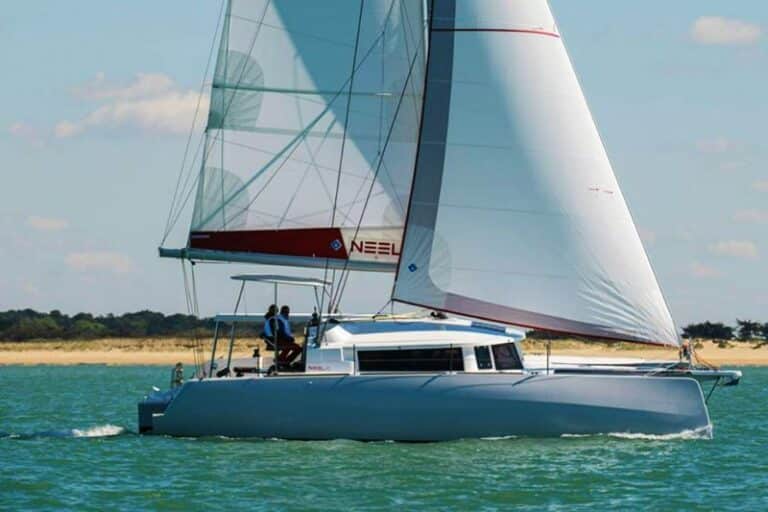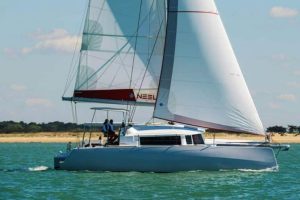 impressive, and with a marked imprinting toward the use of materials of organic origin and recyclable, Neel Trimarans with Neel 43 has confirmed its determination and commitment to respect the environment. Fast and safe, it is easily maneuvered by a small crew, making its handling at sea decidedly smooth: in addition, its performance and comfort levels are outstanding.
Outremer, Outremer 52 – WORLD PREMIERE
The Outremer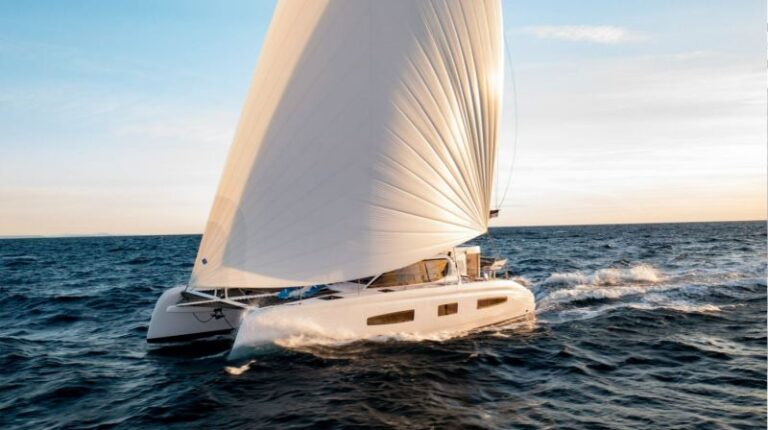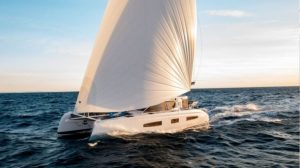 52 stands as a new standard for ocean cruising. To design it, the Outremer teams chose to combine the outstanding seaworthiness of the Outremer 51 and the latest developments that made the Outremer 55 a success. With this new model, the Outremer shipyard offers the opportunity to sail a boat that combines unprecedented levels of performance and comfort. World Premiere in la Grande Motte.
Privilège, Privilège Signature 510
The new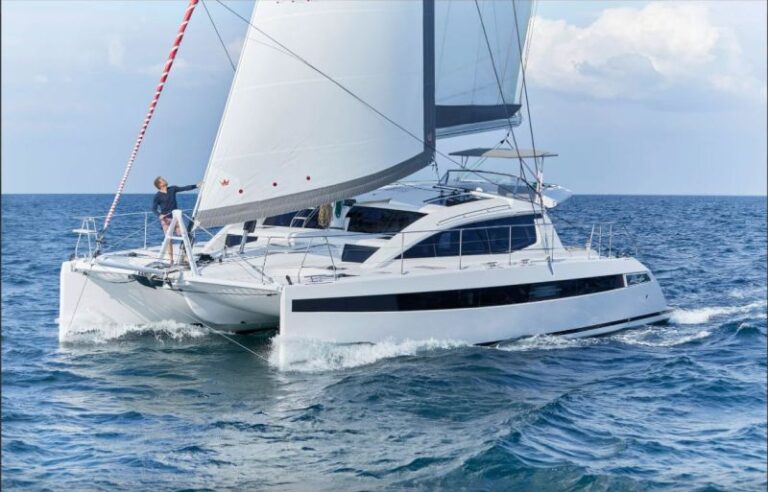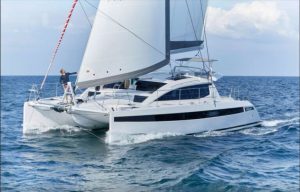 Privilège Signature 510 seduces with its sophisticated design, featuring elegant flush hatches and large deckhouse windows for 360° views.
It features the largest owner's cabin in its class, located at the front of the boat with a private staircase connecting it to the salon.
The new Signature 510 offshore sailing catamaran is designed for long-distance racing and promises a perfect blend of luxury and seaworthiness.
Motor-powered multihulls
Fountaine Pajot, POWER 67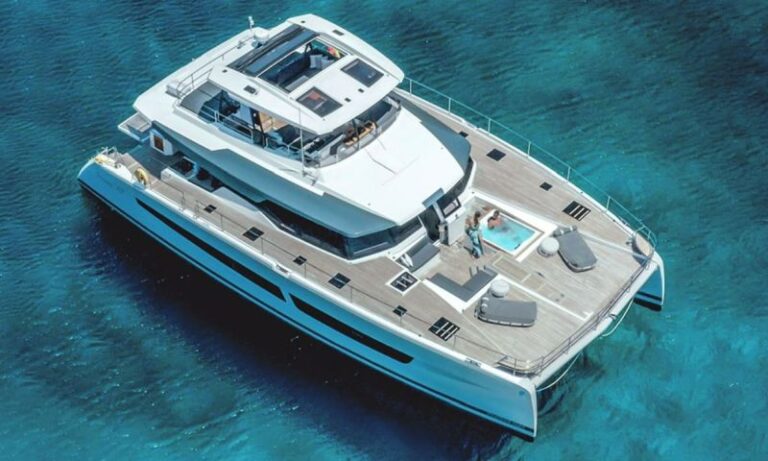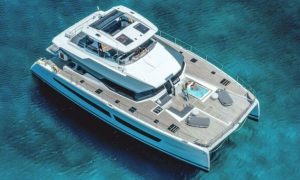 The Power 67 elevates luxury to its highest expression. Perfect for long-distance outings, fine cruising or simply for the pleasure of welcoming guests.
With its powerful engine delivering up to 2 x 480 hp, the Power 67 has a range of 1700 nautical miles, thanks to its hull design and 4000 liters of fuel on board. Its sleek and innovative design provides a state-of-the-art living environment.
Four Winns, TH36 New
With a nomination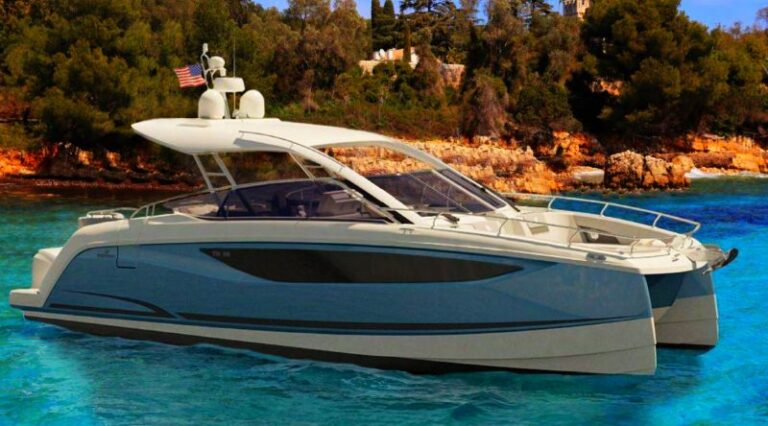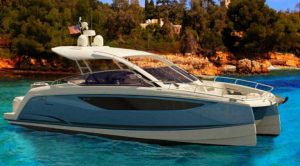 in the "Multipower" category in the 2023 Multihull of the Year election, the TH36 has already showcased all her class.
Perfectly shaped in every detail, with an innovative design and quality craftsmanship, it is an elegant cruising catamaran that wants to astound the market.
Léopard 40 PowerCat – EUROPEAN PREMIERE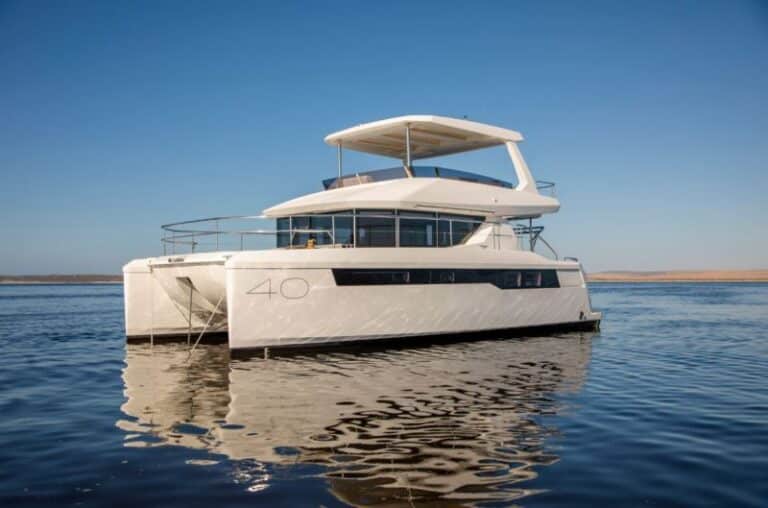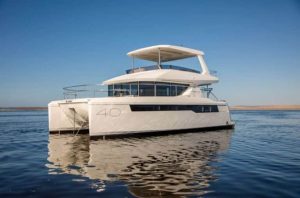 The Leopard 40PC offers 360-degree visibility, allowing breathtaking panoramic views.
Featuring an expansive flybridge, the largest ever seen on a 40-foot vessel, as well as multiple outdoor spaces including an aft cockpit, flybridge, aft decks and sunbathing areas, it is imbued with a feeling of luxury: 3 cabins each with large island beds and 2 heads with separate showers complete the interior. European premiere in la Grande Motte
Moon Yacht, Moon 60 Power
The Moon 60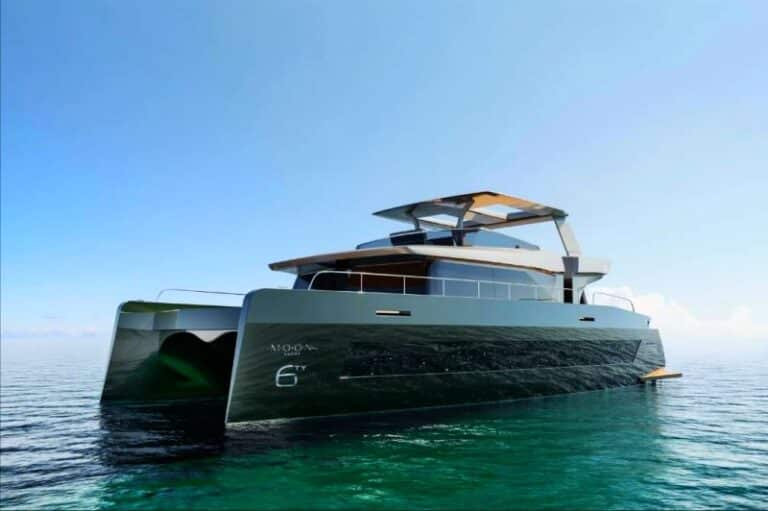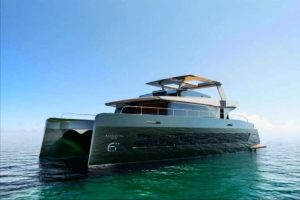 Power is a combination of materials and equipment of the highest quality and craftsmanship.
The motor-powered model is designed for comfort and luxury both for long periods aboard and as a "vacation home" thanks to a 4-cabin layout (Master, VIP and 2 guest cabins), plus a crew cabin located in one of the hulls. This boat can go anywhere: its shallow draft makes it the perfect option for exploring areas that were previously unreachable.
Neocean, Overboat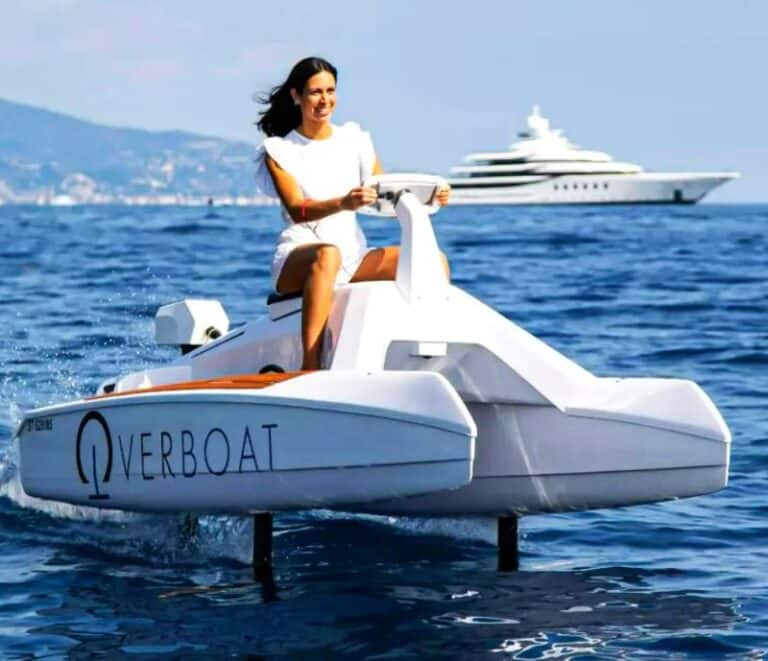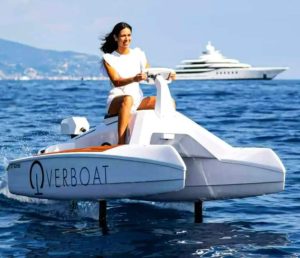 A full-fun catamaran that will have its owners safely flying over the waves at over 15 knots (about 17 mph) in seconds, with unparalleled stability. Its compact design, retractable foils and "made in France" electric propulsion system allow it to fly over the water for 2 hours at cruising speed.
With these premises we will certainly see an extraordinary International Multihull Boat Show, so all that remains is to leave for this umpteenth prestigious stage, of this 2023 full of boat shows of the highest standards.
This article is also available in:

German