Itacatamarans raises the sails on the new ITA 15.49, aiming to continue the success of the award-winning ITA 14.99. Unlike its predecessor, the ITA 15.49 boasts a longer hull length, greater roof height and larger windows on the bulwarks.
At 15.49 metres long and 7.8 metres wide, the new Itacatamarans catamaran is built to the highest construction standards, using epoxy resin and carbon fibre fabric reinforced structures. The renderings reveal an unmistakable design that makes this catamaran capable of embodying a competitive spirit with elegance and style, combining sportiness with performance. In addition to the aesthetic aspect, the boat also has a high level of nautical engineering, which is set to make it stand out in the world of catamarans.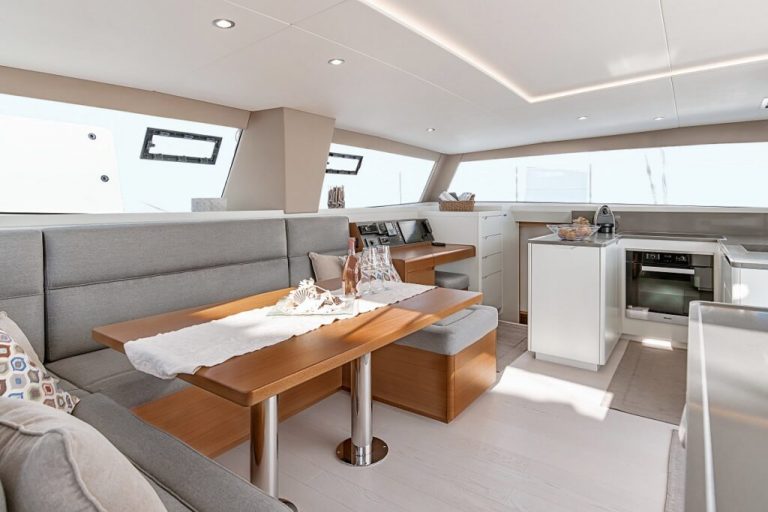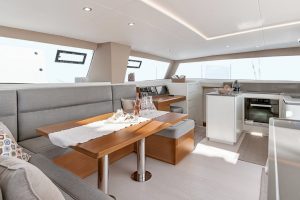 ITA 15.49 is currently being fitted out: the launch is scheduled for next June, while the official presentation will take place at the Cannes Yachting Festival in September 2022. "With the launch of the 15.49," says Itacatamarans CEO Emanuele Caprini, "we have succeeded in following up the dream of a catamaran that embodies the best of Italian excellence. Design and comfort reflect an unmistakable style that sacrifices nothing in terms of speed and top-level sporting performance".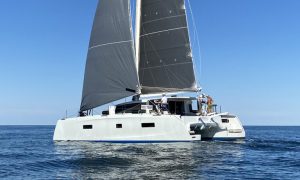 In its catamarans, Itacatamarans enhances Italian excellence in which design and comfort are the hallmarks of a unique style that is perfectly combined with sportiness and performance. This is precisely why the young company, founded in 2016, has received several national and international awards for the previous ITA 14.99 model, distinguished by top-level elegance, comfort and sportiness for fast sailing in complete safety, which also seem to be the inspiring principles of the new ITA 15.49, ready to get all boating professionals and sea and sailing enthusiasts excited. And there's more: Itacatamarans is already working on a new motor-powered catamaran that will be announced in the next few days.