MZ Electronic – Italwinch by ORVEA presents many novelties, including the Craftsman Marine thrusters

For the 2020/21 season, Italwinch by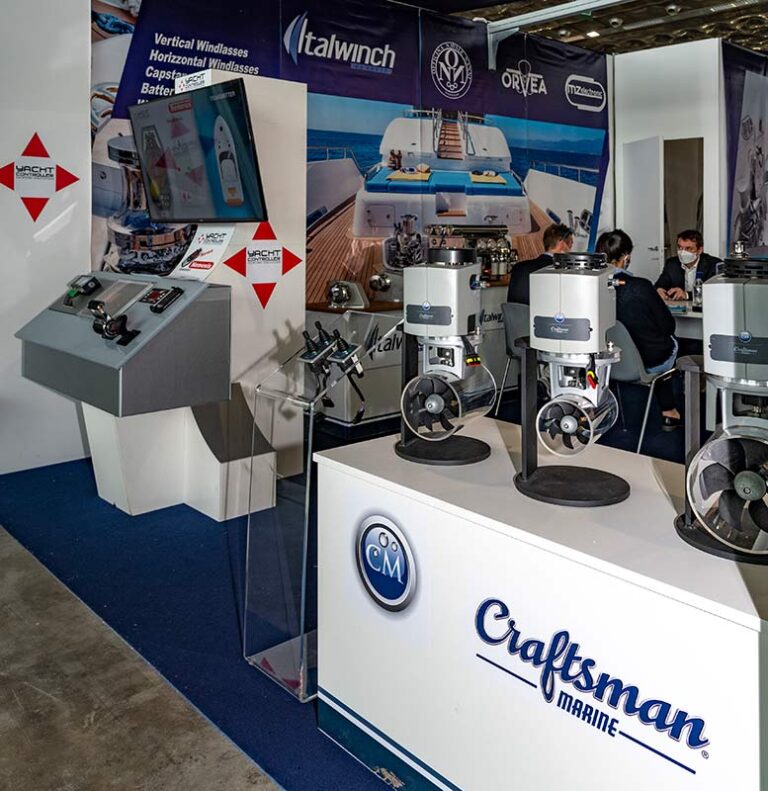 ORVEA introduces many novelties designed to facilitate life on board, especially during docking maneuvers. New entries include the Craftsman Marine thrusters, of which MZ Electronic-Italwinch is the official distributor for Italy.
Thrusters
Manoeuvring your boat becomes considerably easier thanks to the thrusters signed by Craftsman, which allow to position the boat in the right place, always and in any situation. There are, in fact, many circumstances where the owner might need help during docking maneuvers, especially when these are performed single-handed or by a little experience crew or under harsh weather/wind conditions.
Craftsman has designed and developed a wide range of products which make steering and manoeuvring easier and safer. The collection includes both direct current and hydraulic bow and stern thrusters.
The tunnel diameter is available in four sizes: 110, 150, 185 and 250 mm, depending on the propeller selected. The tunnels are all made of reinforced fiberglass and the new stern thrusters are specially designed to minimize the intake air and achieve maximum thrust. All Craftsman thrusters are equipped with control panels, cables, tunnels and fastening materials.
The elegant windlasses and the new radio meter-counter by Italwinch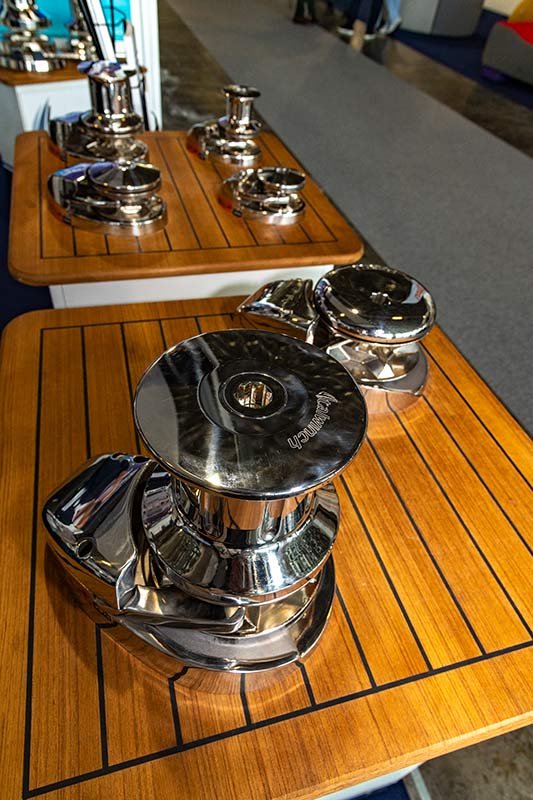 IKI is the new stainless steel horizontal axis windlass, designed to optimize on-board spaces while offering a practical winch solution. Compact, functional and carefully designed, it is suitable for deck installations thanks to its small size. The gearbox and the motor, the latter with IP66 protection, in fact, are incorporated into the winch.
All Italwinch windlasses are aesthetically elegant. Featuring an AISI 316 stainless steel case and a sophisticated design, IKI is no expection.
All the range products are equipped with a standard counter-meter detector. Suitable for boats up to 12 meters, it is compatible with all the types of chain currently available on the market. Furthermore, it is designed to save space in the locker and guarantee a more practical and functional routine maintenance.
The Smart range, instead, includes 100% stainless steel windlasses for boats up to 16 meters in length. Made up of four distinct categories ( Smart, Smart-V, Smart Plus and Smart-R), the collection is compatible with the main types of chains currently available on the market, including three-stand ropes. Compact and suitable for deck installation, the Smart range is available in power options up to 1000W.
Another novelty by Italwinch is represented by the WHC040 radio meter-counter, which features a larger screen than the previous version. Completely wireless and touchless, it integrates a rechargeable battery and guarantees easy manoeuvring and instant docking maneuvers control, with a working frequenct of 868 MHz.
Below deck, Vittorio Roncato, Sales Manager of MZ Electronic for Italy: below right, Alessandro Fossati, CEO of MZ Electronic (we met them at the 60th Genoa International Boat Show).