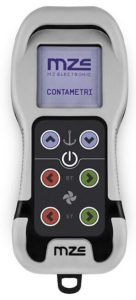 At the boat shows, anchor winches, chains, thrusters and control technological integration can be summed up in one word: Italwinch. The group, specialized in the production of winches and mooring-related mechanical products – such as battery chargers, charge distributors, bilge switches, and radio counter meters – is going through a period of great evolution and is further establishing itself as a national big player in the recreational and commercial boating sectors, with attention also to large ships and the military sector. In addition to its production operations, the company offers a wide range of products distributed commercially through dedicated sales networks. Among these is the well-known Yacht Controller brand, which develops highly advanced technologies. A bouquet of operations, as we were saying, confirmed also this year with a permeating presence at the boat shows. Italwinch, in fact, will be exhibiting at the Mediterranean Cannes, Monaco and Genoa boat shows. We have already talked about Italwinch's new products in this article. But to find out more and get a complete overview, we met Alessandro Fossati, majority shareholder and sales manager of the Monza-based Group.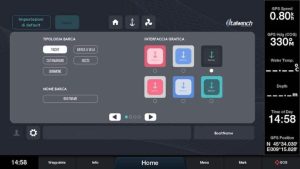 Italwinch gets the boat shows strengthened by a recent and important acquisition, Progetto Elica Srl that designs and manufactures submerged or surface propellers from three to six blades. How would you comment on the acquisition?
As a group, the acquisition of Progetto Elica Srl is an important challenge. The know-how comes from SBM, a company that was a leader in the sector and supplied the most important shipyards. The acquisition of Progetto Elica also includes the hiring of former SBM employees. It is a great chellenge for us and from that point of view we know we have acquired a company that is technologically there and that has the right know-how for us. Italwinch considers it a challenge because it opens a whole new chapter. We've hired people and purchased machinery like the 3D printer, a milling machine and lathes. We are incurring expenses that they couldn't before. We have added commercial operations because before our arrival, this was not well defined. The company is based in Concorezzo but we are moving to create a single headquarter. As a group, we prefer to supply shipyards and Progetto Elica Srl's is a new product range with which to operate at its best.
Distribution and production first, right?
We have acquired some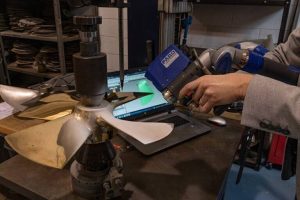 brands over time, such as Orvea, Officina Navale Nanni (which produced winches up to 80 metes) and, as already mentioned, Progetto Elica. These are all productions. Craftmans Marine produces thrusters that we distribute exclusively in Italy. Moreover, we market Yacht Controller products. It's a historic collaboration, we have these products in our catalog, we have our own sales network with our agents, and it's an excellent relationship even if we don't have exclusivity.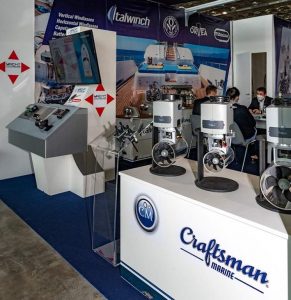 MZ Electronic and Italwinch are two brands of the same group; under what name should the integral activity be declined and on what figures?
MZ Electronic was established in 1993 as a company specializing in the production of electronic accessories for boating. The winch business was born in 2010 in collaboration with Orvea followed by the acquisition of the same by MZ Electronic. We represent ourselves as Italwinch because it is the brand that represents our core-business and groups all the rest. The company, also considering the new headquarters in Concorezzo, has about thirty people with a turnover of 6.5 million euros.
Superyachts
For us, this is a very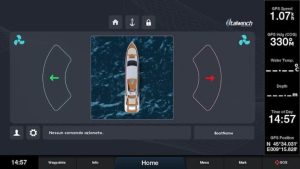 interesting sector on which we focus a lot. Even if we produce more winches for small boats, we are very specialized and we follow a lot the shipyards on important projects. So we provide a 360-degree anchorage package, all done four-handedly with the shipyard, offering custom solutions to shipyards if necessary. We include all kinds of certifications, such as DNV, BV, LR and ABS, those of the Russian River Registry and those of the Croatian Registry. We make products that maybe are not obvious in the catalogue, but we also work on commercial and military boats.
By the way, we have also served the boats of the Italian Financial Police, Coast Guard, Fire Department, thanks to the fact that we can certify the entire line. If there are particular materials to be used or particular solutions because the customer wants a specific custom, compared to competitors, especially those from abroad, we are very flexible, we help and meet the customer by creating dedicated pieces.
Can you tell us more about winch production?
We produce anchor winches that carry chains up to 32 mm with a crossbar.
What about commercial ships?
We're specializing a lot.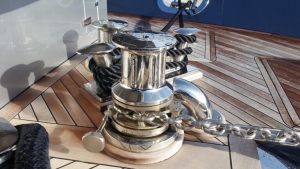 Obviously the turnover is more and more important: 80% on recreational boating and about 20% on commercial, where it is required the certification of products even on smaller boats and we are extremely equipped with.
Current collaborations?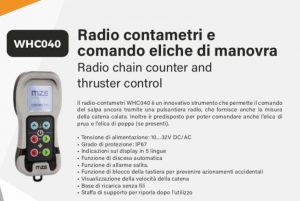 We work with Rossinavi, Sanlorenzo Yacht, Benetti, Azimut Yachts and we've just started working with Ferretti on the Navetta 30 project.
You will be exhibiting at the Genoa Boat Show, booth TH22-TL 19. Can you unveil something?
Italwinch will bring to Genoa a new range of wired and radio-controlled control panels for winches and thrusters, the Italwinch horizontal and vertical axis windlass, battery chargers, Italwinch and Craftmans Marine thrusters and Progetto Elica propellers. And in particular we will be displaying the MZ Link in operation. The latter is the integration of our anchor winch controls. MZ Link allows to have in the chart-plotter the management of winches up to two per type, with all the various options available on our meter counter. There is more and more attention to have as few instruments as possible on board, keeping everything integrated, and Italwinch wants to offer an adequate answer to this need. The Italian event is also important for meetings with the sales network and it is an appointment to which we give great importance.
This year, you will also be exhibiting at the Cannes Yachting Festival, booth PAN324, won't you?
Yes, we'll be attending the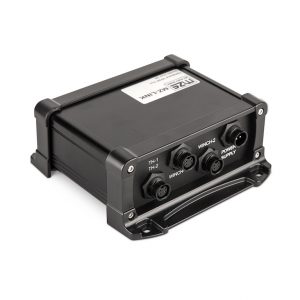 Cannes Yachting Festival, which is something completely new for us. It's the first time for us. We will go because our reference customers will be there.
What about the Monaco Boat Show?
Italwinch collaborates with Posidonia Srl, a company specializing in the production of anchors and chains. We have been partners since 2015. Together, we offer a range of products. The French event is a further occasion to strengthen a really interesting co-brand for Italwinch.