A new Magazzù Center is about to open at Marina di Varazze. A new location designed to offer a complete assistance service, dedicated to all owners of the iconic Magazzù maxi-ribs. The centre's inauguration will be celebrated during an exclusive event that will last an entire weekend, from 16 to 18 September.
The new Magazzù Center in Varazze will consist of a large showcase inside the port of the Ligurian resort and a 2,000 square metre boatyard dedicated to the storage and maintenance of the Magazzù maxi-ribs. All this is made possible thanks to the cooperation with Marco Fois's Y&S, a long-standing reality in the nautical sector.
"This is a central activity not only from a commercial point of view, but also from a technical one," explains Claudio Magazzù. "Y&S in fact, in addition to having an excellent showcase on the port of Varazze where we will be able to display and sell our inflatable boats, also has a boatyard in the inner part of the marina where from September we will offer our customers a wide range of after-sales services, from technical assistance to the installation of accessories and engines, through to transfers and maintenance as required by the warranty".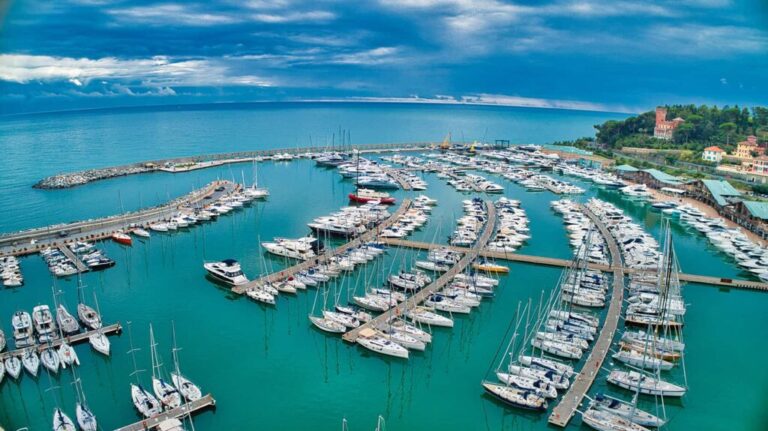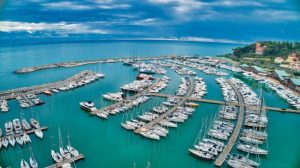 Mr. Magazzù continues: "It has always been our company's philosophy to offer an all-round service to the customer, and not just to simply sell a boat. That's why we were interested in having a technical partner in Liguria, which is the natural outlet for the many boat owners in Lombardy, as well as a strategic base for the Genoa and Cannes boat shows, especially for a company located in southern Italy like ours. In short, we are thrilled to have found a partner that will follow us from every point of view in our mission to always be at the side of Magazzù Rib owners," concludes the owner.
The inauguration of the new Magazzù Centre falls between the Cannes and Genoa boat shows, where the company will be present as always as an exhibitor. During the Varazze event, owners attending will be able to see and test the entire range of Magazzù maxi-ribs in all the calm they deserve, i.e. away from the crowds that characterize the two major boat shows. The inauguration will obviously be held under the banner of the Italian luxury lifestyle, a characteristic that has always distinguished the boats of the Magazzù shipyard, and during the three-day event there will also be an opportunity to announce to the public the expansion strategies towards the United States and Australia that the company has been working on in recent months, together with the launch of the new Targa range.
More information about the event will soon be online at www.magazzu.com