Magazzù joins the Genoa Boat Show with two Maxi Ribs: a world premiere and an icon

Magazzù MX-13 Gran Coupé: the new entry of the year
The new Magazzù MX-13 Gran Coupé is probably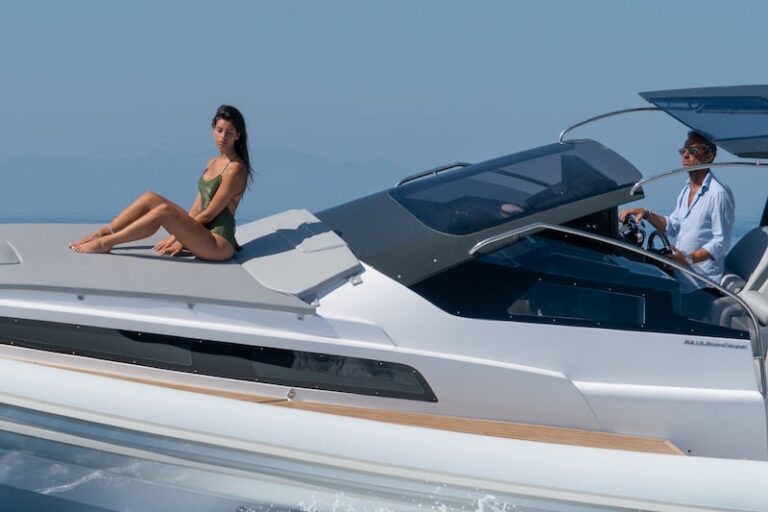 the most anticipated Maxi Rib of the year. Many owners, in fact, have already booked their visit on board at the next Genoa Boat Show to admire her in world preview in total peace.
The MX-13 Gran Coupé represents a perfect combination of luxury and sportiness. The quality of the materials used, the extreme attention to the detail and the large living spaces place this boat at the top of the market. As for the whole range, the customization level is very high and, combined with the technology available, it helps to create unique boats to enjoy the sea in a complete and comfortable way. The result is a product designed for people who like to stand out.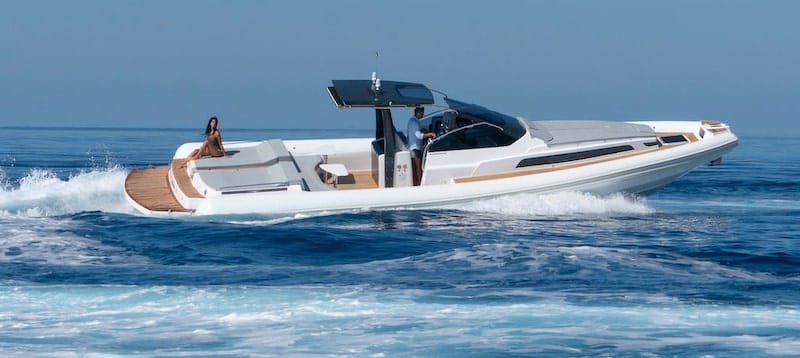 Magazzù MX-11Coupè: the icon of Maxi-Ribs
MX-11 Coupé is an icon of style: to describe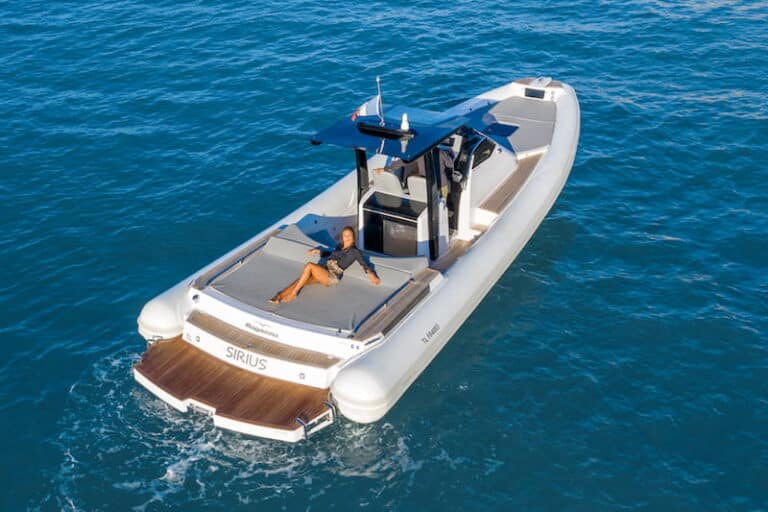 this boat, we can only start from its lines. They are sleek and elegant, never overly aggressive. The MX-11 Coupé doesn't just want to amaze at first glance, she is also capable of continuing to attract attention with a delicate balance of shapes, colors and materials.
Another strength if the attention that the shipyard has lavished in the study and realization of details, including the smallest ones. To realize that, it is sufficient to observe solutions such as the side grilles for the engine ventilation, made of stainless steel, whose holes recall the shipyard's logo.
Distinguished by a charming look and excellent performance, the MX-11 Coupé offers large living spaces, both on and below the deck, where a comfortable cabin is equipped with separate bathroom.
Furthermore, the MX-11 Coupé offers two sunbathing platforms. The bow one has a classic configuration, with a very large sun pad.
The stern one, instead, deserves a separate discussion. Magazzù has managed to create, in just eleven meters of length, a real beach area, where the stern platform and the sundeck form an area where contact with the sea is precious, elegant, unique.