September will be a sparkling and eventful month for Magazzù which, after having announced its new Targa range, not only participates in the Cannes and Genoa boat shows, but will also inaugurate its new Magazzù Centre in Varazze.
But let's go in order. The Sicilian shipyard will be exhibiting at the Cannes Yachting Festival, scheduled to take place from 6 to 12 September, two of its most prestigious Maxi-Ribs, namely the MX-13 Gran Coupé (pictured above) and MX-12 Gran Sport. The former represents a perfect integration between luxury and sportiness, offering top quality materials, extreme attention to detail and large living spaces; the latter is a Rib that manages to be both exceptionally beautiful and elegant, with taut, modern lines and a double-stepped hull for excellent performance.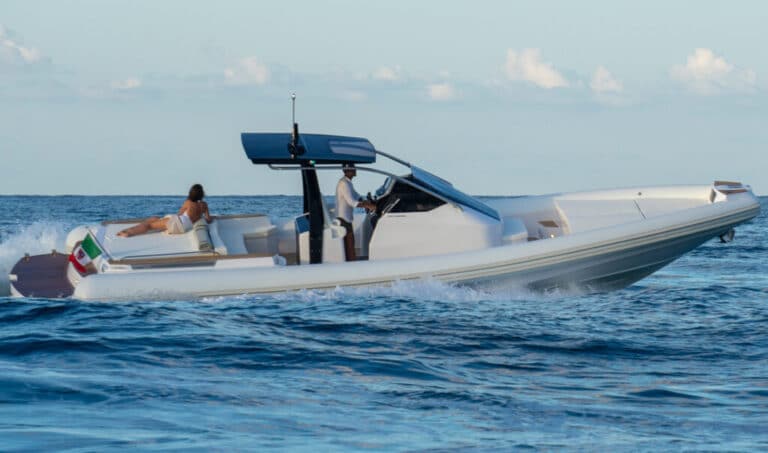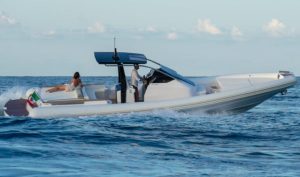 Immediately after the Cote d'Azur event, the shipyard's team will move to Varazze where, as mentioned, the new Magazzù Center will be inaugurated to offer a complete assistance service dedicated to all owners of the iconic Magazzù Maxi-Ribs. The appointment is from 16 to 18 September, for an entire weekend of exclusive events during which owners will have the opportunity to see and test the entire range of Maxi-Ribs peacefully, far from the crowds of the two major September boat shows. The new Magazzù Center in Varazze will have a large presence inside the port and a 2,000 square metre boatyard dedicated to the storage and maintenance of Magazzù maxi-ribs.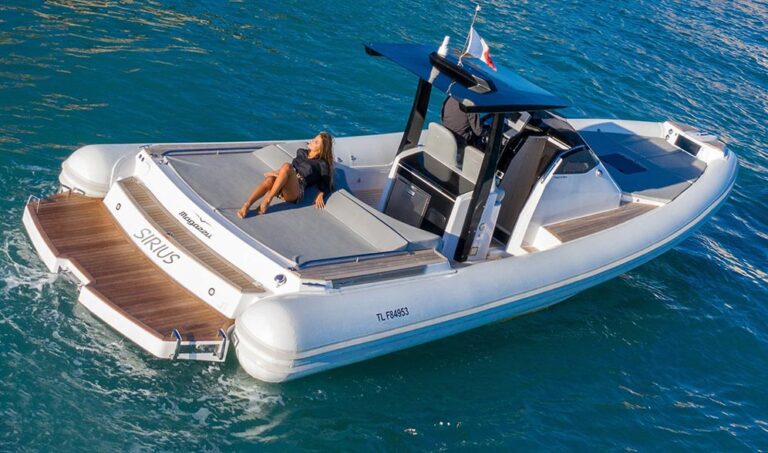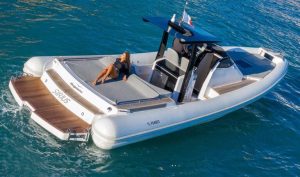 Last but not least, the Genoa Boat Show, scheduled from September 22-27. Here too the shipyard will participate as an exhibitor with two models, the MX-13 Gran Coupé and the MX-11 Coupé. The latter is a benchmark in the large maxi-rib segment. It is distinguished by the stylistic elegance of its lines and the presence of a large cabin with separate head. The lines are clean-cut and refined, enriched by high-quality finishes.
The Magazzù boatyard, in short, never stops. Its luxurious inflatables will be ubiquitous, available for visits and tests.
For more information:www.magazzu.com