There is very little time left now until the start of the 2023 edition of the famous Cannes Yachting Festival, and the MAR.CO MARINE COSTRUZIONI company, which has been manufacturing extraordinarily well-crafted inflatables for more than 40 years, will be exhibiting two Maxi-Ribs that are nothing short of unique.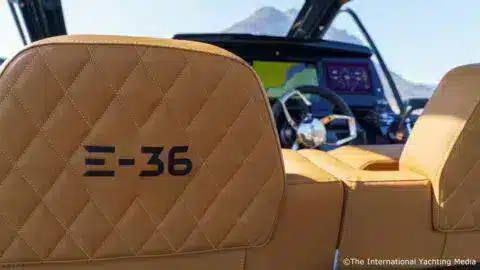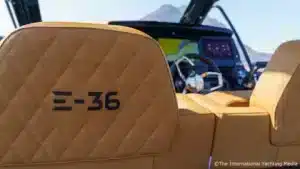 The work done since 1974 by the Italian shipyard has brought great results over the years, and thanks to the quality of the boats designed, produced and sold by the company, these boats have become a reference for exclusivity, luxury and elegance in the open boat segment.
At the upcoming No. 1 in-water boat show in Europe, MAR.CO will be exhibiting two models at booth PAN055: the E-MOTION 36 and R-EVOLUTION X35.
Slightly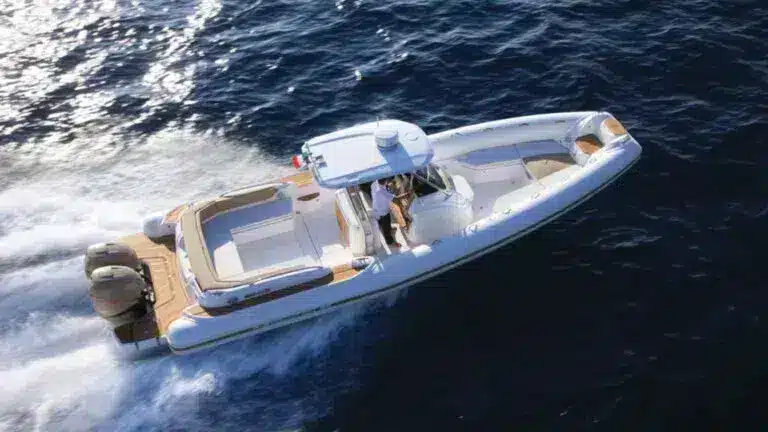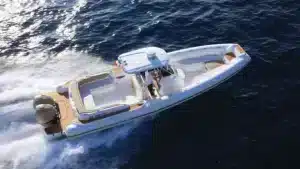 smaller than the E-36, R-EVOLUTION X35 stands out within the MAR.CO range for being one of the brand's favorite inflatable boats. Its hallmarks are clear: quality, beauty and innovative elements, yet respecting the core values of the company.
Sporty and elegant, this boat, which is more than 10 meters long but approved as a registration-free craft, provides its owners with comfort and relaxation on deck thanks to the aft dinette, the forward sundeck, and the useful bathroom, located in the helm console, which completes the package of services needed to enjoy a good day cruise. But that's not all: although this boat has many on-board amenities, its soul is roaring and extremely adrenaline-pumping, made precisely for those who are not satisfied with performance and want to experience strong emotions whenever they get behind the wheel.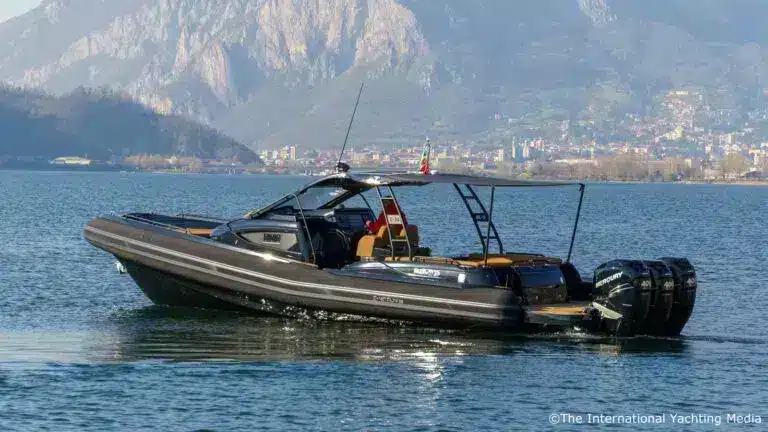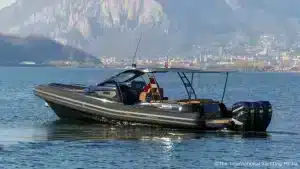 Its bigger sister, E-MOTION 36, does not deviate too much from the concepts of the previous model, although the desire to excel in performance and luxury is even more emphasized.
The model to be displayed at the Cannes Yachting Festival 2023 will be equipped with three Yamaha outboards, giving all the power this model needs, and more.
This boat, like its predecessor, can be made with a fiberglass hull produced with the innovative Infusion System technology, which makes the hull stronger while reducing the overall weight of the boat.
The large aft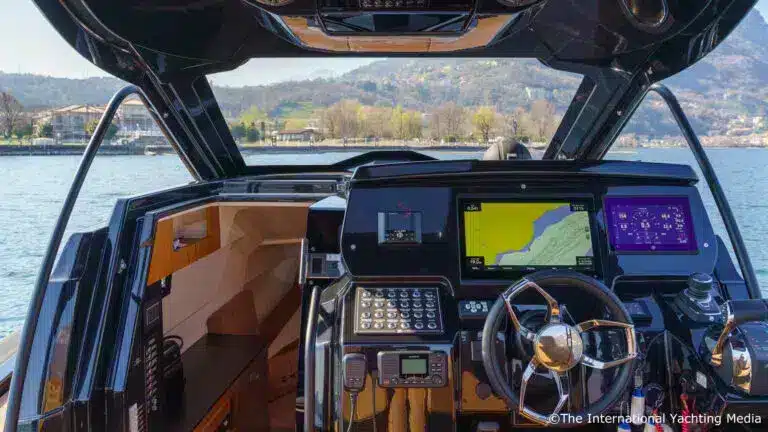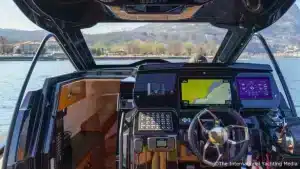 dinette with a retractable electric table, reclining aft seats, bathroom with separate shower stall, climbing ladder and retractable cabin, and awning with removable carbon poles make this boat the ultimate in quality and offerings that a Maxi-Rib can have.
Equipped with a deep hull that ensures comfort and safety in all conditions, the E-36 with its more than 10 meters in length and homologation to 9.98 meters is the model we are looking forward to testing at this year's Cannes Yachting Festival, with all the power of its 3 Yamaha outboards.
Immediately after Cannes, the shipyard will also display its wonderful range at the 63rd Genoa International Boat Show, which will be staged from September 21 to 26, 2023, and from which, we are sure, we will receive great excitement.
This article is also available in:

German

Portuguese (Brazil)