For Monte Carlo Yachts, the time has finally come for exhibiting the MCY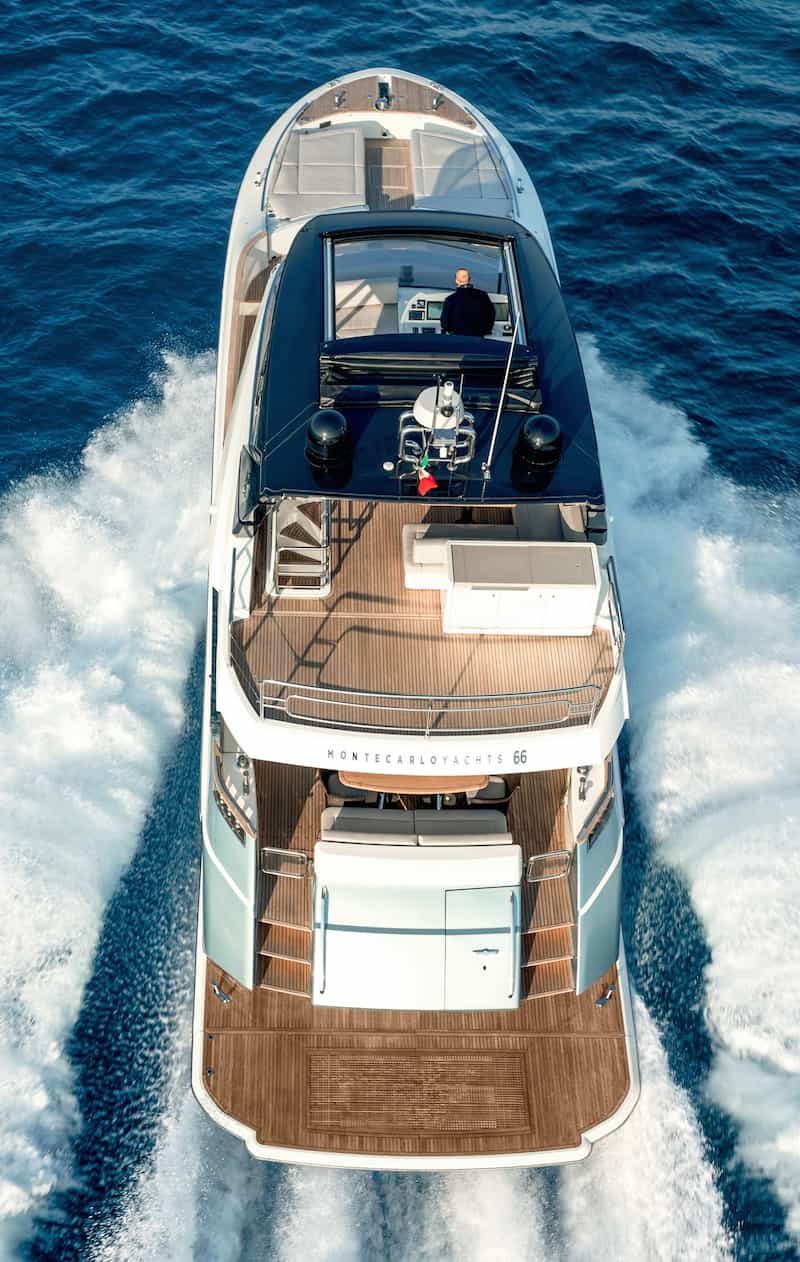 66, the second of the three models expected for 2019. After the great success of the MCY 70, officially presented in Germany at Boot Düsseldorf last January, the Monfalcone-based shipyard goes on inspiring with the new Monte Carlo Yachts' Vision line.
Like the other models of Monte Carlo Yachts' range, the new 20-meter yacht, too, is designed by the prestigious Nuvolari-Lenard design studio.
A flybridge of over 25 square meters, the abundant interior spaces – rarely found on boats of this size – and the many customization options of the yacht make this model one of the most pleasant surprises in the yachting landscape of this year.
According to Monte Carlo Yachts CEO Fabrizio Iarrera, the leitmotiv of the new creations must be found in the historic continuum of the brand: " What we want to express with our new Vision is innovation in the sign of continuity – he says – Our three new models – MCY 66, MCY 70 and the upcoming MCY 76 – are the result of over a decade of experience in design and industrial production as well as the natural evolution of the peculiar features of our Collection".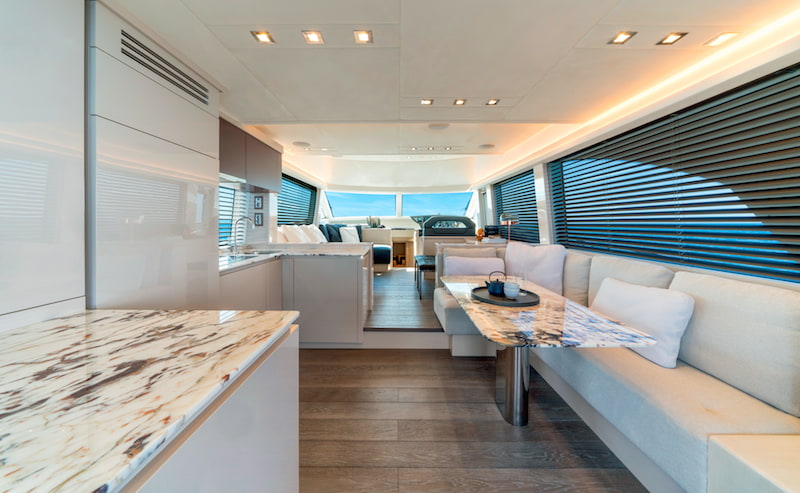 The Monte Carlo Yachts MCY 66 goes on stage at Venice Boat Show.
With her spacious refined interiors, fine fabrics, natural stone and top quality Italian leathers, the MCY 66 gives the owner a true sensation of comfort and familiarity outside his home.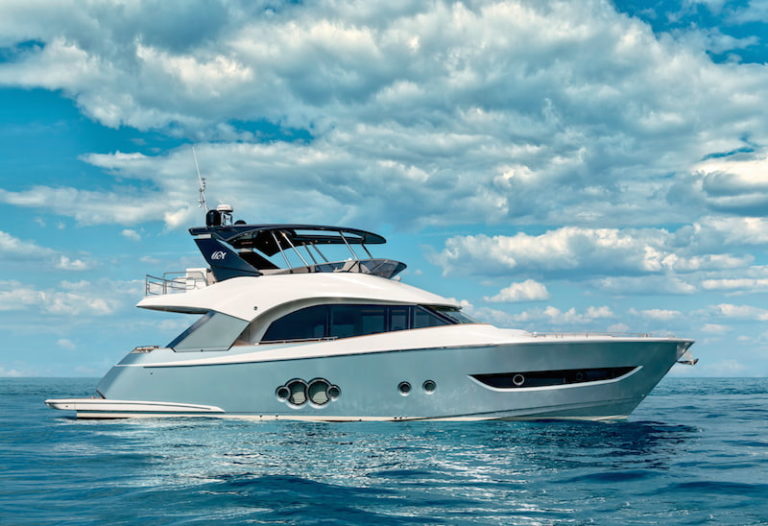 Equally noteworthy are the wide outside relaxation and entertainment areas that, thanks to the large lights positioned on the topsides and the cabins (VIP and Guest) with their en-suite bathrooms, offer the opportunity to spend a nice time with the other guests.
The three models – MCY 66, MCY 70 and MCY 76 – will be on show at Cannes Yachting Festival next September.
But, of course, seeing this yacht in the wonderful setting of the Venice Boat Show is a unique experience.