Mercury Racing has entered a two-year sponsorship program with the Formula One Powerboat Championship series. The agreement, announced just before the start of the racing calendar, is for the 2022 and 2023 racing seasons and names the famous outboard manufacturer the "Official Maine Engine and Drive Sponsor". For the next two seasons a Mercury Racing 360 APX outboard will power the Formula One Race Ride Experience, a two-seat tunnel boat available for high-speed media and VIP demonstration laps at each race venue.
The five event of the Formula One Powerboat Championship Series was from April 29th to May 1st on the Neches River at the Port Neches Riverfest on the Texas Gulf Coast. The season continues with events in Pittsburgh, Pennsylvania (July 28-31), OPC Nationals at Springfield, Ohio (August 26-28), Highlands, Texas (September 30-October 2) and Lake Havasu, Arizona (October 14-16). Mercury Racing will have a presence throughout each race weekend.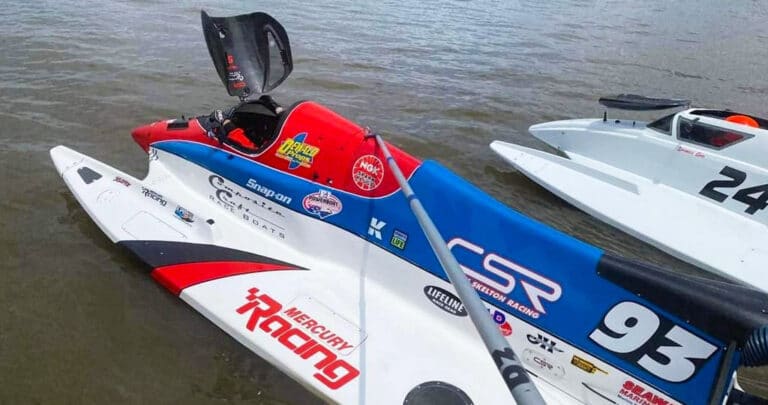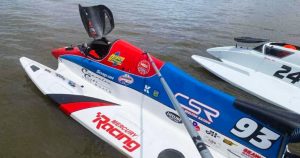 "Mercury Racing is excited to be partnering with the Formula One Powerboat Championship Series," said Mercury Racing General Manager Stuart Halley. "Our support of the premier in-shore circuit-racing series in North America reflects a renewed focus on outboard circuit racing powered by the Mercury Racing Apex Series competition outboard motors. Mercury Racing also appreciates that Formula One and the powerboat racing community is embracing a shift to more-sustainable and modern engines".
"Mercury Racing outboards have powered the top classes on the Formula One series, and we welcome its rededication to outboard competition with both this sponsorship and the development of the Apex Series, a new generation of competition outboard power," said Tim Seebold, Managing Director of the Formula One Powerboat Championship.
The new Mercury Racing 200 APX competition outboard will power many boats at the Formula One 2022. It is a 3.4-liter V6 four-stroke model which, rated at more than 200 horsepower, offers racers a very durable powerhead and the latest in four-stroke engine technology, while reducing exhaust emissions by 90 percent compared to the Mercury Racing 200 SX two-stroke outboard currently in use in these classes, which is no longer in production.