Nuova Jolly Marine took part in the recently concluded Paris International Boat Show. A constant presence for the Italian shipyard which has made the French market one of its main strengths, a market that on this occasion responded with great interest to this year's proposals.
With four RIBs on display, namely the NJ 850 XL, the NJ 700 XL, the Prince 33 cc and the Prince 38 cc, in the latest version with the new console, there was plenty of choice, which certainly contributed to the constant flow of visitors, as Teo Aiello, General Manager of Nuova Jolly Marine, tells us.
"It was definitely a positive experience also because we are lucky enough to have a very well established distributor, the brand itself is well placed in the market and well established. There have always been people on our booth, it has never been empty or with just a few onlookers, there have always been people lingering for several minutes, asking for different information and talking to the dealer. We are well established on the French market, and even in a year when the Show was a bit underwhelming compared to the past, with some empty spaces or filled with very scenic stages, all in all I can consider it a definitely positive experience. However, we are analyzing all the data and will see the results in the near future".
Which Nuova Jolly Marine models attracted the most attention in Paris?
"A lot of people came to see the 38 cc,' continues Teo Aiello, 'The boat was already known in its previous version, especially in France, and this upgrade with the new console attracted a lot of interest: many were waiting for this upgrade, which will be available around September 2023.
The Prince 33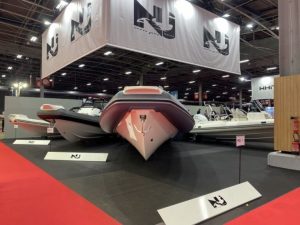 cc also attracted a lot of attention, as a 10-metre boat with a dinette, berth, foldaway table, floor and much more was a nice attraction; the model we exhibited also had a T Top which made it even more impressive.
Then, the two NJs. The NJ 850 XL, which Nuova Jolly Marine premiered last year in Paris and which was available this year. We are very satisfied with it because it has already sold a good number of units. Last but not least the NJ 700 XL, which is very popular in France and is also very popular with charterers because it's a very large boat – around 7 metres – so it's very comfortable for two or three families or several couples of friends, for example, and there's room for everyone: much more than any of our competitors"
Which are the main innovations in the console of the Prince 38 cc?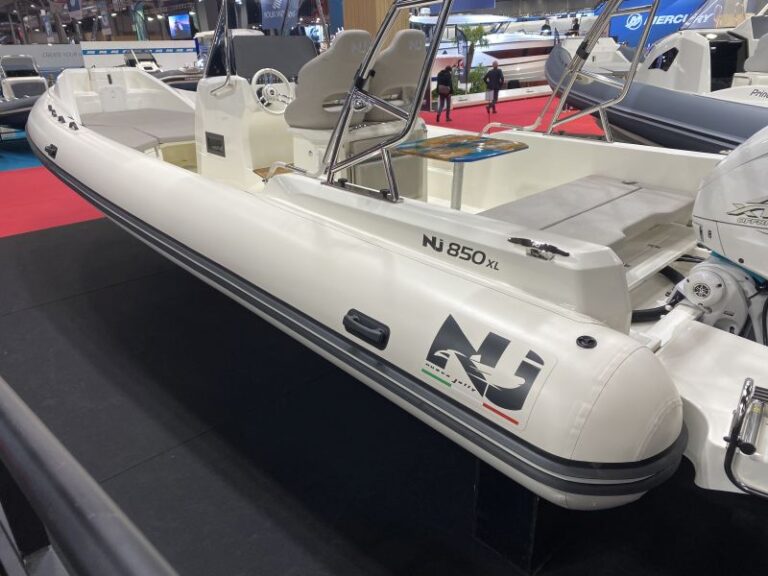 "Unlike the previous one, which had the hatch opening from the bow to go inside,' explains Teo Aiello, 'this one has the sliding door opening from the driver's side, as in a classic cabin cruiser, even though this cruiser is not, but is a centre console with a berth. It looks like a cabin cruiser with the console on the right side and the sliding door on the left side. Going down into the cabin there is an area where you can sleep as well as a small corner dedicated to the separate bathroom".
How did 2022 go?
"It went well from the sales and demand point of view,' concludes Nuova Jolly Marine's General Manager, 'the only negative aspect is that we are still affected by the lack of materials and engines. There is sometimes difficulty in finding those small or big things that allow you to deliver the boat: sometimes you risk not delivering because you don't get the orders, but this of course is part of a really complicated global situation.
However, there has been and continues to be demand, especially for certain products: the medium-high segment above 8 metres is still in demand, while the 5.50 metre/6.50 metre market has slowed down a bit".