Selva Marine launches a new range of outboards with electric starter and built-in battery
Outboards from 6 to 10 HP represent an intermediate power range where engines are too big to be started manually without effort and boats are too small to accommodate a battery without difficulty.
Having a battery on board a tender, an inflatable or a fishing boat means managing its charging and running current-carrying cables for the start-up procedure.
Selva Marine, which has been marketing a 10HP outboard with electric starter and built-in battery for a few years already, has decided to expand this range which, today, offers three outboards capable of relieving our fatigue.
We're talking about the Oyster 6, the Black Bass 8 and the Piranha 9,9.
The pros of electric starter with built-in battery
The advantages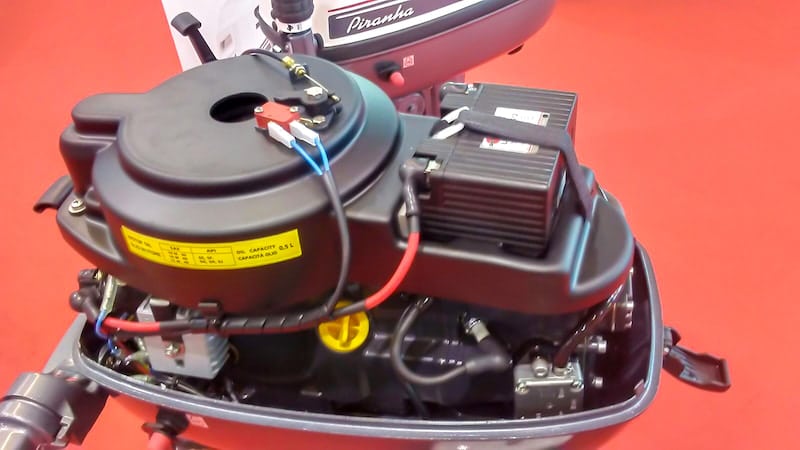 of having a built-in battery and an electric starter are many and clear. In addition to the fact of not having to struggle with the cord of the pull starter, this solution protects the engine against the elements, thus making both maintenance and installation extremely easy.
The presence of a built-in battery, moreover, results into a considerable space saving and greater safety, especially due to the absence of cables and obstacles throughout the boat. This general advantage multiplies in the case of tenders, where the external battery would complicate life on board within the tight spaces of a service boat.
All three outboards are SOHC four-stroke, petrol-powered and equipped with electronic starting system. The power is 4.4 Kw for the 6HP model, 5.9 Kw for the 8HP and 7.3 Kw for the 9.9 HP one.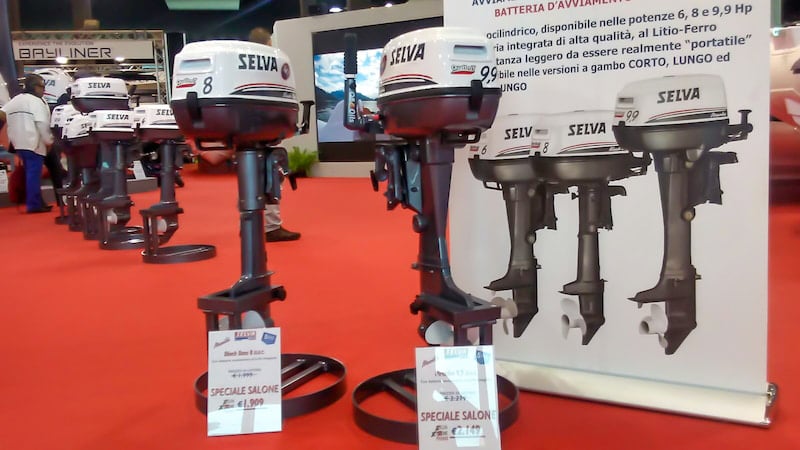 Moreover, they are water-cooled with pump-forced circulation. Displacement is 135 cc for the Oyster, 165 for the Black Bass and 181 for the Piranha.
The steering system includes a bar with twist grip throttle control while the standard propeller is 3-bladed with built-in silent block. All three engines are available in versions with short, long and extra long shaft.
Dry weight is around 26 Kg for the Oyster and the Black Bass, 30 for the Piranha. They are therefore lightweight, truly portable outboards.
Prices (VAT excluded), which depend on the type of engine shaft and fuel tank selected, go from € 1, 319 for the Oyster, € 1, 379 for the Black Bass and € 1,699 for the Piranha.
With such prices, it not just the starter to make life easy.