The brand-new Pardo GT52 will have her world debut at the Cannes Yachting Festival
This year again, Pardo Yachts will take part in the Cannes Yachting Festival, Europe's leading boat show, scheduled to take place from 6 to 11 September in the spectacular and prestigious setting of the French Riviera. Over the course of six days, visitors will have the opportunity to meet the entire Pardo family and see the shipyard's most iconic yachts on display.
In particular, the Cannes Yachting Festival 2022 will be an opportunity to admire the new Pardo GT52. This is Pardo Yachts' latest design, now finally in the water and ready to fulfil every wish. The world debut of this futuristic craft took place from April 22-24 during a special event in Saint Tropez that the Pardo shipyard organized specifically to unveil its novelty to the public, but Cannes will be the occasion to admire the Pardo GT52 for the first time at a boat show.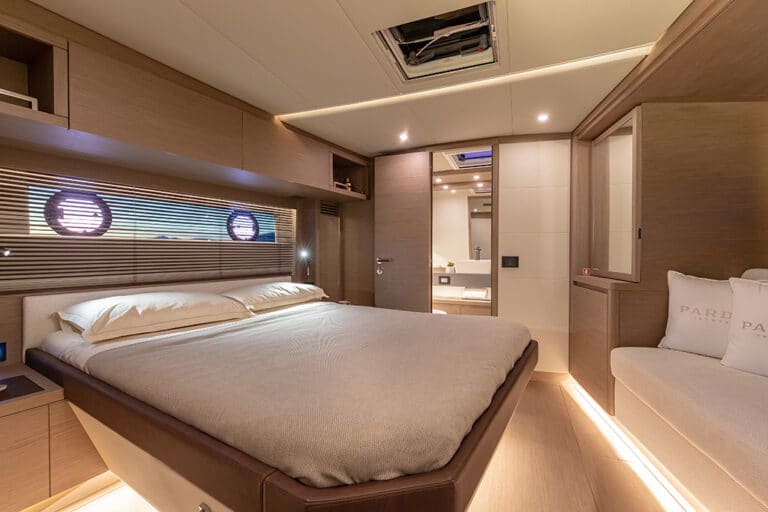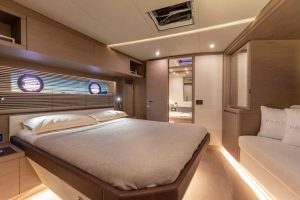 The Pardo GT52 is positioned between Pardo Yachts' Walkaround and Endurance ranges and is aimed at a segment of owners looking for even more liveable and comfortable volumes than the current walkaround models, but without sacrificing performance. In this new 52-foot motor yacht, the design factor is fundamental, with futuristic hull lines and an inverted bow typical of the Pardo family. Also very captivating is the continuity between interior and exterior, with the windows towards the stern rising upwards, the stern door fully openable and the roof in semi-open mode. Once again, Pardo Yachts' attention to the organization of interior spaces is reaffirmed, maintaining constant continuity with the exterior: a challenge aimed at affirming an habitability that transforms the perception of spaces, enhancing the time spent on board especially during long cruises.
Cannes Yachting Festival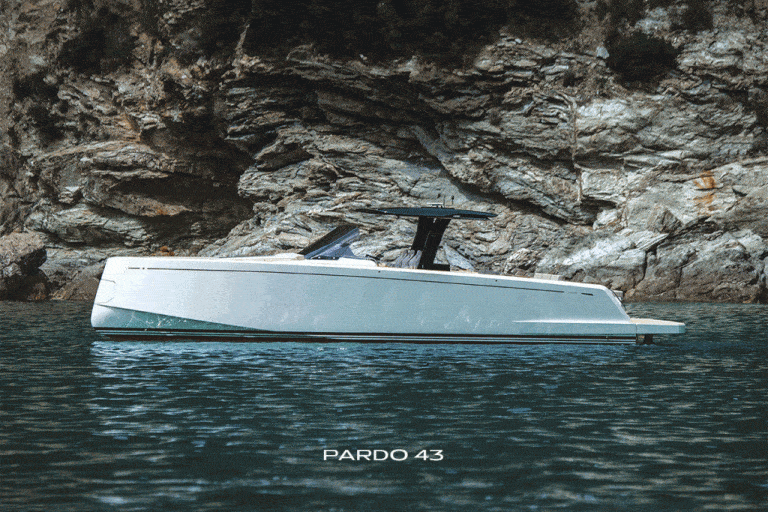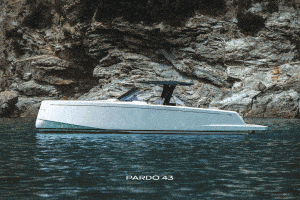 2022 is an unmissable date for those who want to appreciate the first model of the new Pardo Yachts range first-hand and enjoy its spacious interior and sporty performance. Representing the Walkaround range there will be Pardo 43 and Pardo 50, combining performance, usability and comfort in harmony and elegance. While Pardo Endurance 60 will give you the opportunity to discover our project entirely designed for long voyages.
Pardo Yachts in Cannes will be at QSP 158 booth located at the Vieux Port, among the jewels of the French Riviera. For more information: www.pardoyachts.com