Pardo Yachts Miami LLC, the Italian builder's representative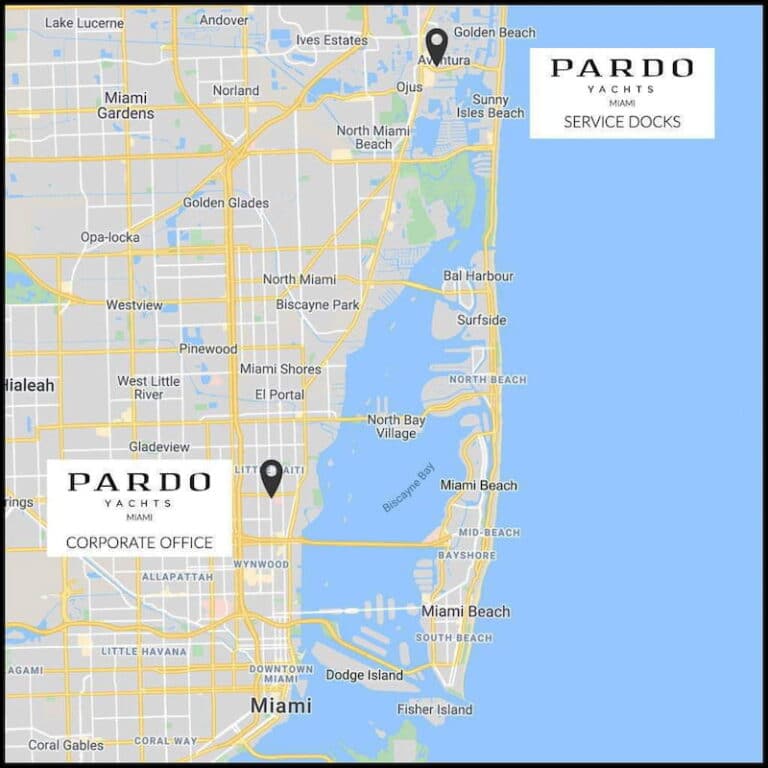 for the Americas and exclusive dealer for Florida and Caribbean, has moved to a centrally located office loft at 64 NW 54th St Suite 106 in Miami.
The famous Italian shipyard, which has been building prestigious yachts since 1973, strengthens its presence in the USA. After the hub opened in 2018 for the exhibition, sea trials and delivery of its boats in Aventura –  a coastal village around 30 kilometers north of Miami – Pardo Yachts has inaugurated the new brand representative offices in Miami city. They are located at just 15 minutes walk from Downtown Miami, Coconut Grove and Miami Beach, which are respectively the shopping and event districts, the luxury village with the best yacht clubs and the island with the most popular and exclusive beaches of the city. This initiative is the natural consequence of the increasingly growing numbers that the Italian builder is registering on the overseas market these years.
With over 4,500 elegant, powerful and functional boats built, Pardo Yachts represents the best of Made in Italy. Refined designe, high-quality materials and careful quality control make these boats high-class items, sough-after and appreciated everywhere. With refined, welcoming and luxury interiors, style makes a difference.
Every year, the Pardo Yachts brand, born in 2016 as a result of great passion and success, invests in research and development in order to best meet the demands of an increasingly evolved international market. Shipbuilding experience, study of customer expectations and customization are the key to the success of Pardo yachts. Featuring elegant lines and exciting performance, these masterpieces satisfy the needs of all luxury and speed lovers. Pardo Yachts, an icon that takes prestigious boating to the future.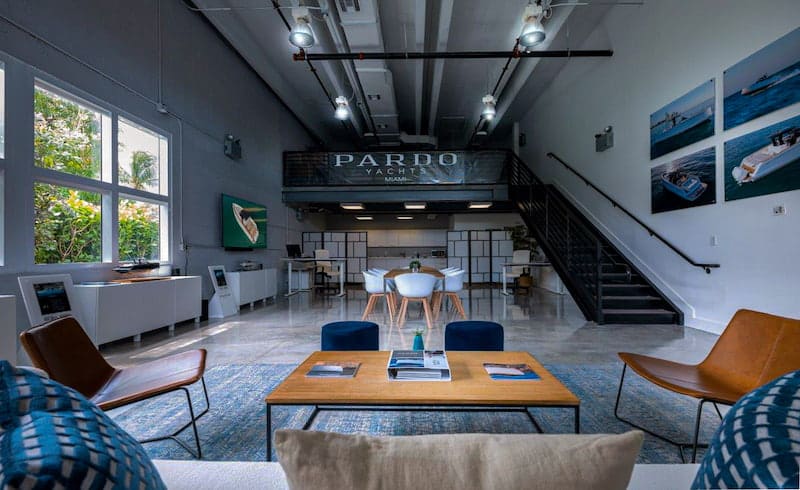 The company, which currently has three walk-around (Pardo 38, Pardo 43 and Pardo 50) and an endurance (Pardo 60) under construction, offers an excellent after-sales service. From winterizing in heated hangars to pre-cruise boat preparation. Assistance and lifting in the port, maintenance, cleaning and motorship shipping.
The new American location, which fully reflects the Italian brand's image, includes, in addition to the consulting and sales office, an assistance department (with all the spare parts you need) and a guest lounge zone. The loft is elegant and welcoming. On special occasions, premieres and dealer meetings, the company will also offer a high-quality catering service. Pardo Yachts is your safe and comfortable shelter.
For further information:
PARDO YACHTS MIAMI – CORPORATE OFFICE
64NW, 54th St Suite 106,
Miami, FL 33127
+1 305-849-7681
info@pardoyachtsmiami.com