It is only a short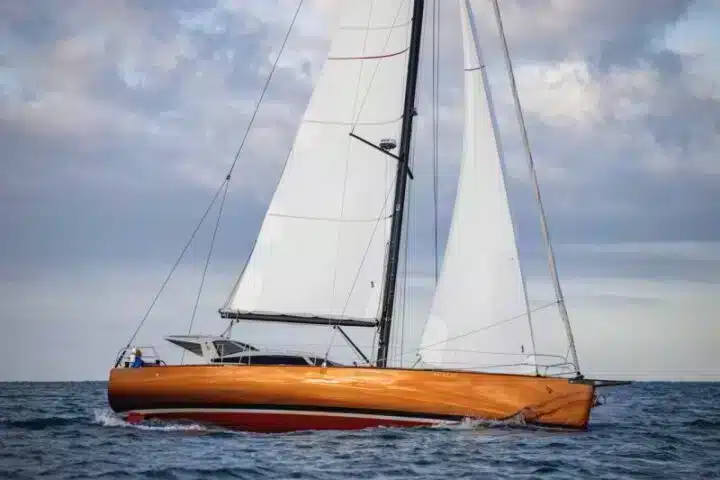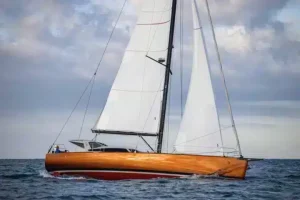 time until the Venice Boat Show and Internautica, two prestigious events that have always been a reference point for industry enthusiasts, thanks to the presence of the latest innovations and the most exclusive creations on the maritime scene. In this regard, Pegasus 50 Globe and Electric certainly could not be missed this year.
It goes without saying that the Venice Boat Show, scheduled from May 31 to June 4, and Internautica, which will be held from May 18-22, will be the perfect settings to admire these two marvels of the boating world, in addition, of course, to a wide range of boats, accessories and sea-related services.
Made by Pegasus Yacht, these two sailboats are specular, but with a big difference in terms of power supply: in the case of the Electric version, in fact, it consists of high-capacity lithium-ion batteries, which make the boat 100% sustainable.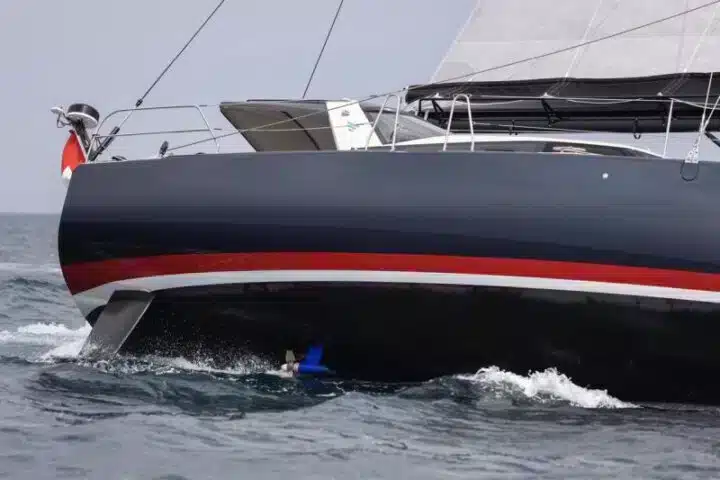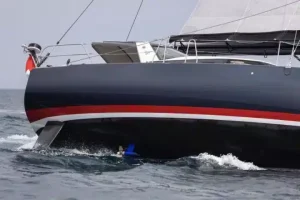 The Pegasus 50 Globe stands as a true queen of the sea, with her sleek lines and contemporary design: 15 meters long, she is a concentrate of performance. The Pegasus 50 Globe is designed to tackle the open seas with agility and reliability, while maintaining unparalleled comfort for guests on board. The main cabin offers a cozy and refined atmosphere, with a large double bed, a dining area, and a private head with shower. The living area, on the other hand, welcomes guests in an elegant and functional space, with a fully equipped galley and a seating area with a flat-screen TV and sound system.
The Volvo Penta D2-75 diesel engine allows the Pegasus 50 Globe to reach a speed of 8 knots, ensuring a safe sailing experience, which becomes absolutely adrenaline-pumping by taking full advantage of the sail: the boat is suitable for long cruises in all kinds of conditions and can reach, with full mainsail and jib, 22 knots (12.5 knots with the autopilot).
Alongside the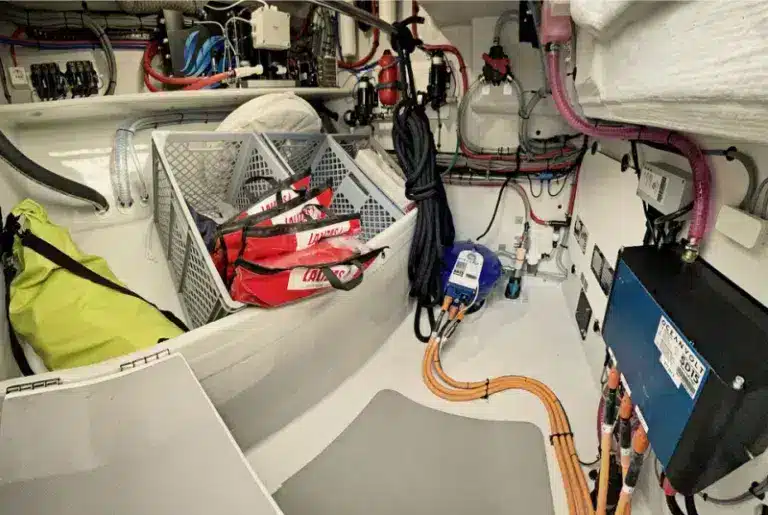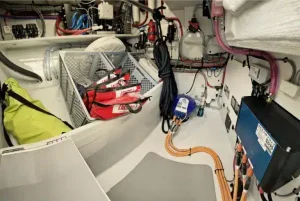 Pegasus 50 Globe, her electric counterpart, the Pegasus 50 Electric, will also shine as a testament to the boating industry's commitment to sustainability and innovation.
With a design identical to the Globe, the Pegasus 50 Electric is equipped with a propulsion system powered by high-capacity lithium-ion batteries. This electric solution offers a number of advantages, including silent sailing, zero emissions, and increased energy efficiency.
Thanks to its batteries, and the Oceanvolt ServoProp 15 kW variable pitch dual propulsion system, the Pegasus 50 Electric can cruise for up to 8 hours on a single charge while maintaining a cruising speed of 7 knots. It is the ideal boat to explore the seas in a sustainable way, without sacrificing luxury and performance.
In short, two jewels that will be showcased in all their peculiarities in the lagoon settings of Venice and Portoroz in Slovenia, in front of visitors from all over the world eager to discover the latest trends and innovations in terms of boats: the presence of Pegasus 50 Globe and Electric will certainly add a touch of exclusivity to the events, allowing visitors to experience the thrill of sailing on top-notch boats.