The ambitious challenge launched by Pyxis Yachts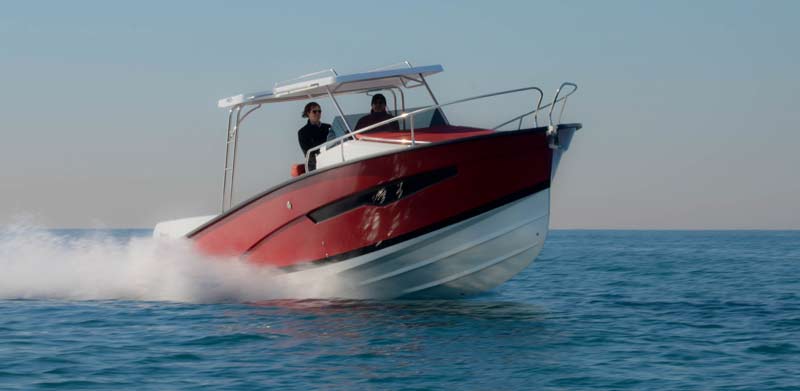 The goal is ambitious: to enter and succeed in a prestigious market segment whose high performance and safety standards go hand in hand with cutting-edge design. It's with this in mind that Pyxis Yachts SA will debut in the yachting world next spring.
" Pyxis Yachts is a company born out of the shared passion of its founders – CEO and co-founder Guido Molese explains – We have been sailing for pure enjoyment for decades and now, we have decided to give life to a project that reflects our very own perspective on boating in a modern context. It's a long-term project aimed at a well-defined market segment. We seek to offer products that combine innovation, quality and reliability".
Modern lines, sporty look, guaranteed comfort on and below deck
All these characteristics are easily recognizable in the sporty and modern design of all Pyxis Yachts' creations, including the brand-new P-30 WA. The latter is a multi-purpose boat, comfortable both outside and in the cabin, safe in all conditions and suitable for both fishing trips and fast cruising. " The lines are sleek and modern; the semi-vertical bow descends into a variable V-shaped hull resting on four powerful running chines – explains Alessandro Chessa (Akes Design), the Italian long-experienced yacht designer who designed the P-30WA.
The hull, developed with the use of the latest CAD technologies, is longer and wider than a conventional 30-footer's one and guarantees great lateral and longitudinal stability, rolling and pitching resistance, quick planing and exceptional seaworthiness. Powered by twin outboards, the P-30WA is an extremely fast, dynamic and comfortable yacht, perfect for both fishing and fast cruising.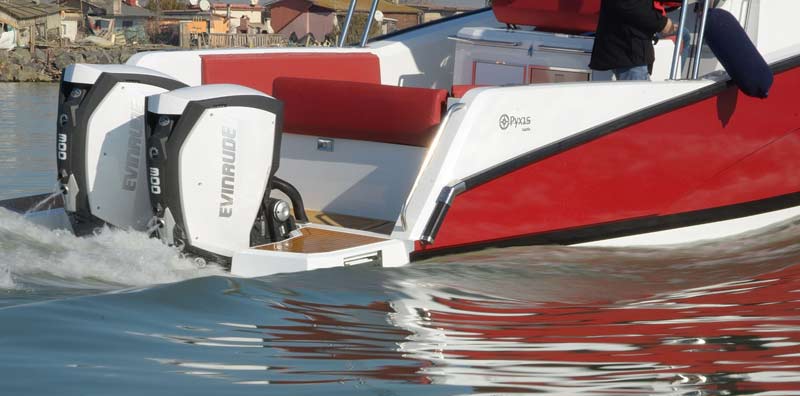 Interior design: a special focus on spaces and furnishing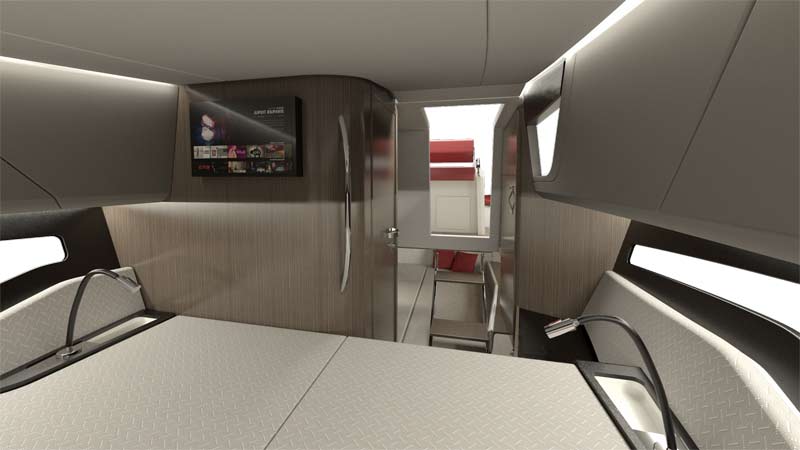 The interior design is signed by the world-famous interior architect Carlo Galeazzi, who comments: " In designing the interiors of the Pyxis 30, we put a special focus on space enhancement. The result is an optimized layout with two large double beds and a separate bathroom". Furnishing, in fact, is characterized by a combination of "coulourless" upholstery (fabrics and leather details)  and desaturated wood tones. Moreover, colours are used in pairs, chosen from the opposites in the chromatic scale.
" The use of the dynamics of contrast for interior materials, through a balanced used of warm and cold shades, has resulted into an extreme lively dynamic space", continues Galeazzi, who is proud to work in close contact Pyxis Yachts and Akes Design.
PyxisYachts SA is a Swiss company. From its Swiss headquarter, it has gathered a talented multinational team for a truly special mission covering concept development, manufacturing, distribution and sales. All vessels are completed under CE certification, without compromise on manufacturing standards or on component materials.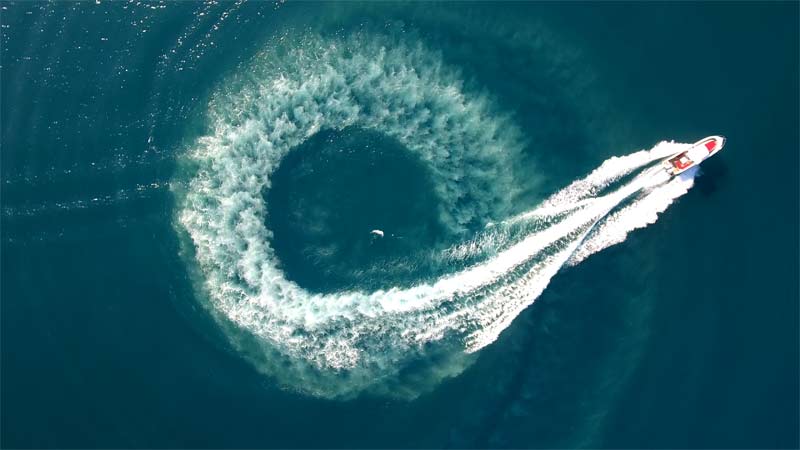 P-30WA Technical Specs

| | |
| --- | --- |
| Length | 9.80 m |
| Width | 3 m |
| Passengers Capacity | 8 |
| Berths | 4 |
| Displacement | 2.4 t |
| Fuel Tank | 500 l |
| Water Tank | 150 l |
| Design Category | CE B |
Pics by Beau Malingri CVS, drone shots by Pierpaolo Lanfrancotti Flypix