Racing or cruising? That is the question
The rift between "cruising" and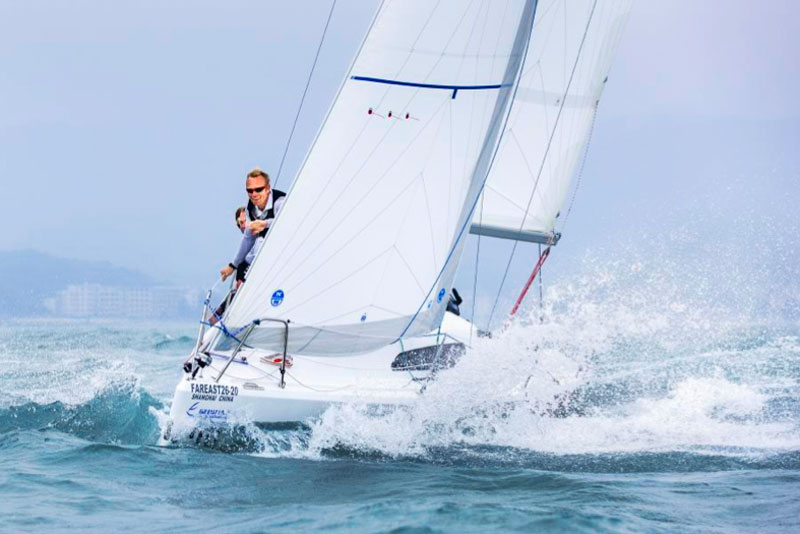 "racing"- that is between boats designed to go to sea and enjoy a cruise and those specially designed to run and try to win a sailing competition – is bigger and bigger in the sailing world.
I already feel the chorus of boat owners who dispute me and oppose concrete proofs to refute my opinion and, in this regard, during my cruises or at boat shows, I have visited and admired wonderful next-generation yachts that run a lot while offering an indisputable comfort even below deck.
I know that hulls, originally "full" and them "emptied" to race lighter, don't exist anymore, or rather, are disappearing. In their place, shipyards build fascinating missiles that are already rigorously furnished and exclusively destined to competitions.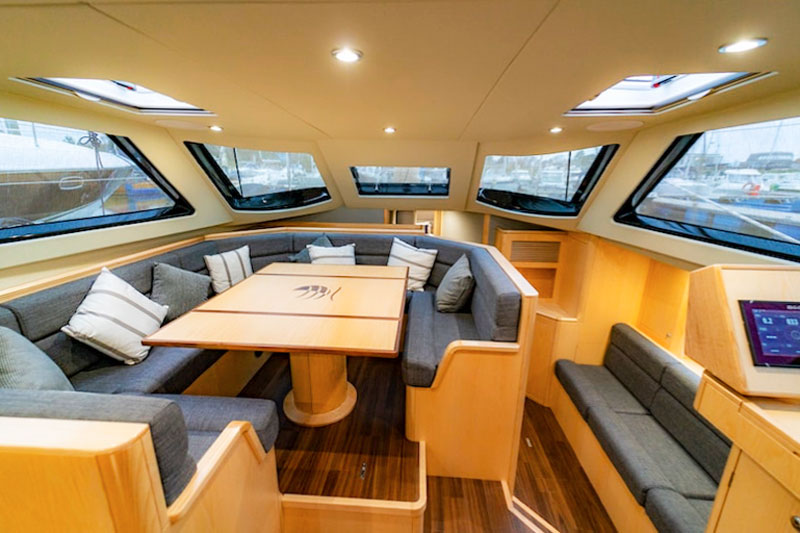 The alternative is the universe of wonderful boats with waterlines calibrated by the computer that enclose elegant cabins and comfortable dinettes, boats that can satisfy the demanding She.
My initial clear separation implies instead everything you need to set up and equip a racer that, with explicit racing ambitions, must be able to show up for several seasons in a row.
Thus opens the onerous chapter of the sails that results into a range of technological solutions that, wanting to keep up and update the propulsion of their boat, becomes an economic commitment of considerable relevance.
After Kevlar, spectra and vectran, more and more sophisticated fibers are coming to solve the eternal equation of the sailmakers: the ratio between weight and fabric rigidity. Who can afford to change all sails every year? In my opinion, only those who race professionally.
In addition, it must be admitted that almost all the sailboats manufactured in the last few years "walk" anyway; traditional differences, where fast agile "sailboats" were opposed by heavy-displacement yachts that could sail only in fresh wind, don't exist anymore.
Today,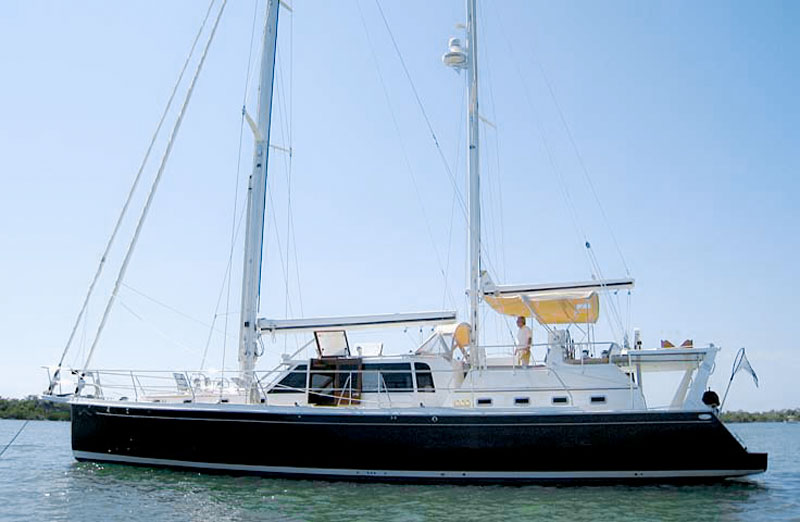 there are motorsailers that can sail close to the wind, keep up with "sailboats" and, when sailing under power is the only option available, they run almost like powerboats.
Of course, I don't want to make a free apology of the "half and half", as the British ironically call these compromises between sail and engine, but testify my feeling that their diffusion has given way to catamarans.
The nautical people, albeit slowly and crises permitting, rise in number and consequently grows the number of sailors who, in their seventies, often in solitary couples, cross over the routes of the whole Mediterranean.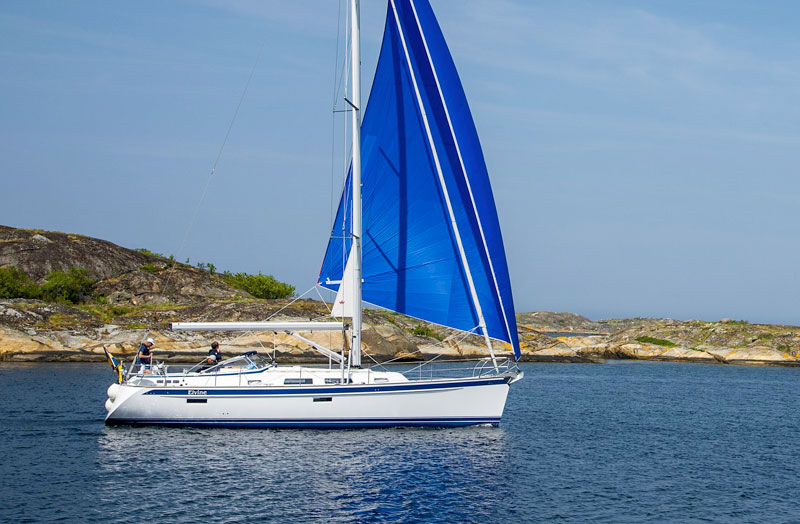 Now that everyone has a furling genoa on board, often even the mainsail is left to roll both inside the boom and in the mast, so the owner, in the total comfort of his protected cockpit and thanks to appropriate position of rigging, can comfortably reduce the "canvas"and handle any wind condition in total, or almost, safety.
The result are user segments that are much more characterized than they were ten years ago: there are unique racing monsters, destined for acrobatic youngsters who play this sport professionally; and there is the universe of sailboats manufacturers that are building standard boats that tend to be faster and more competitive, and that start to compete with each other only after the owner has agreed to the additional burden of constantly updating his racing equipment.
All the other sailors are satisfied with the small performances they obtain with a folding or adjustable propeller, a particular cut of sail or the one-time use of a gutsy fabric, at least for the genoa.
In addition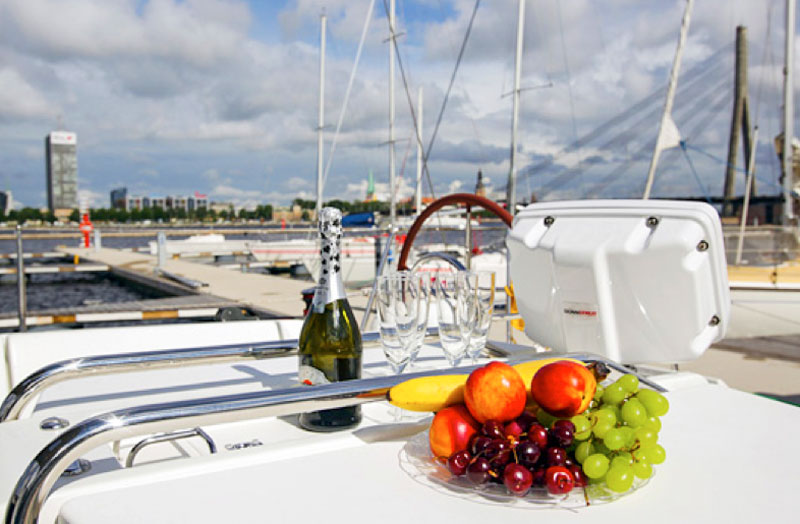 to these, there are also – and this is my opinion – those who renonce complete "stints", the newly converted to the folding that, getting older, happily arrive to the whole automated and the whole more robust and heavier. And if at least one winch is electric, all the better.
Transalpine people, in particular, have taught a lot in this field and some older sailors have copied their quieter comfortable cruising mode.
So, even the most experienced arrive at a point where, without having to sacrifice their familiar element, want to sit in the dry, dominate their own boat without excessive muscular efforts to keep both their boat, thir glass and bottle in perfect balance.
Fair wind!