Ranieri International : here are the two new 2020 models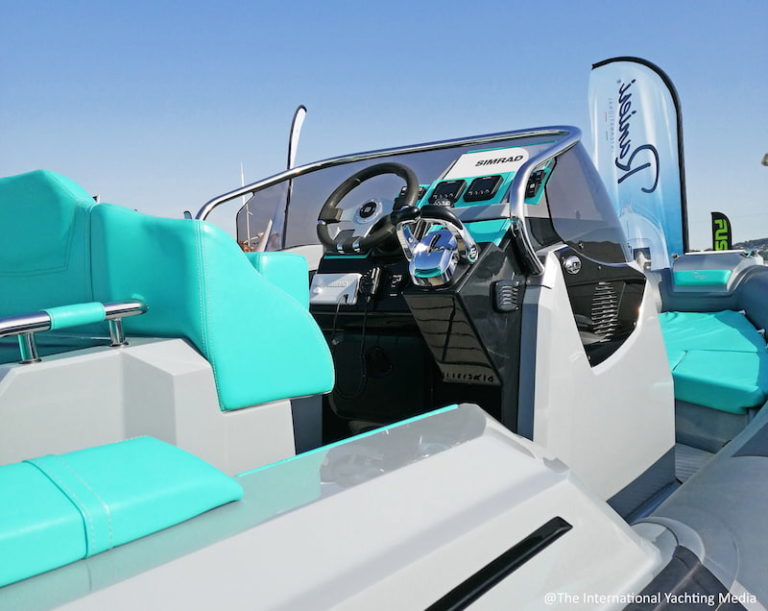 August is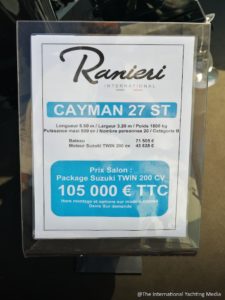 now behind us and, tanned and ready for the new nautical season, all the major players of the boating field let the dances start in Cannes. Divided between the historic seat of Vieux Port and Port Canto, they put themselves on display seeking their own ladies: boat owners, beginners and experienced sailors.
Despite a first day of cold and rain, the Cannes Yachting Festival 2019 guaranteed an average temperature of 28 degrees in the following days. Bright sun, dazzling smiles and a good turnout dominated this edition.
On the North-East quay – the one easily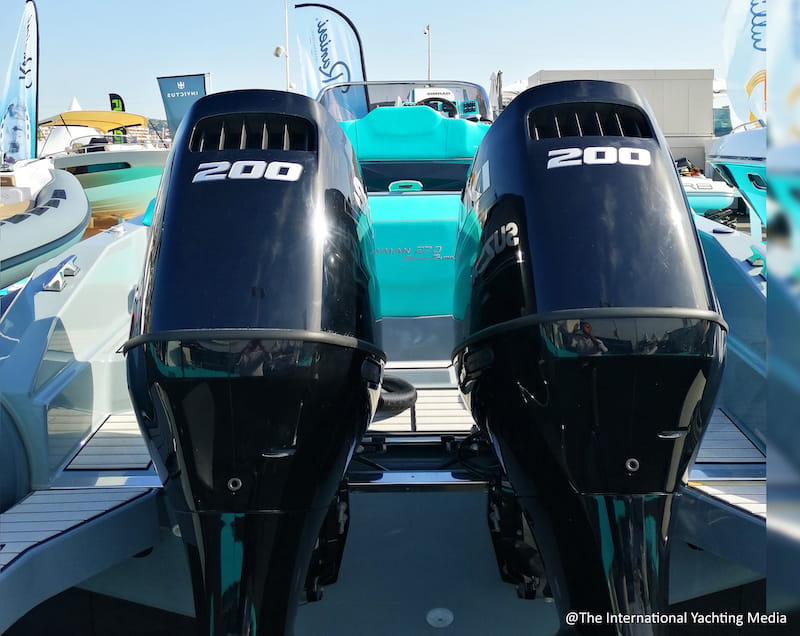 accessible from Port Lebeouf – Ranieri International exhibited its models, including the brand-new Cayman 27.0 Sport Touring which, fitted with two new Suzuki 200 engines, was offered for sale at a very special prize.
Featuring enveloping and sporty lines, the new RIB of the Soverato-based shipyard is characterized by a length of 8.60 meters, a width of 3.60 meters, a passenger capacity of 20 people, a fuel capacity of 420 liters and a water capacity of 80 liters. The high-level finishes and the large forward sun pad are the first two elements that draws visitors' attention. Interesting and unquestionably noteworthy is the steering console that, thanks to its special configuration, can turn into two berths.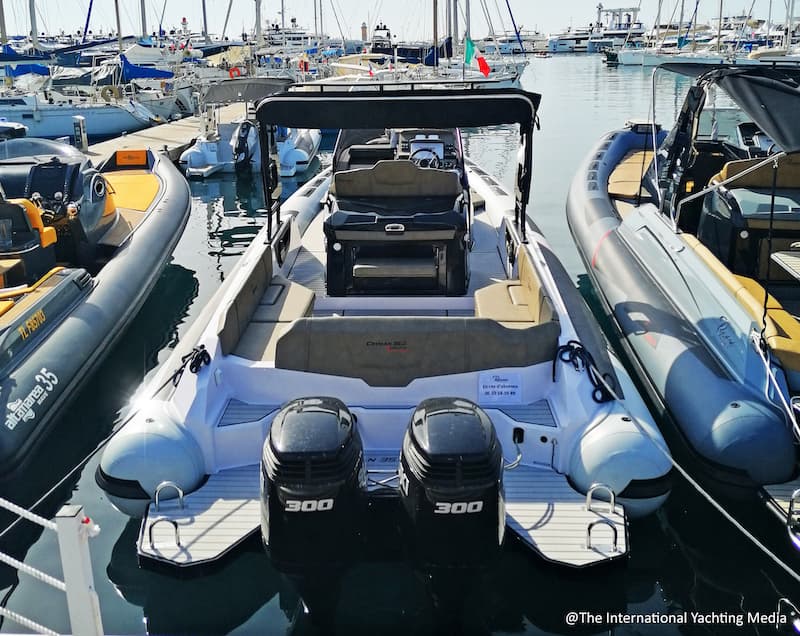 Situated in the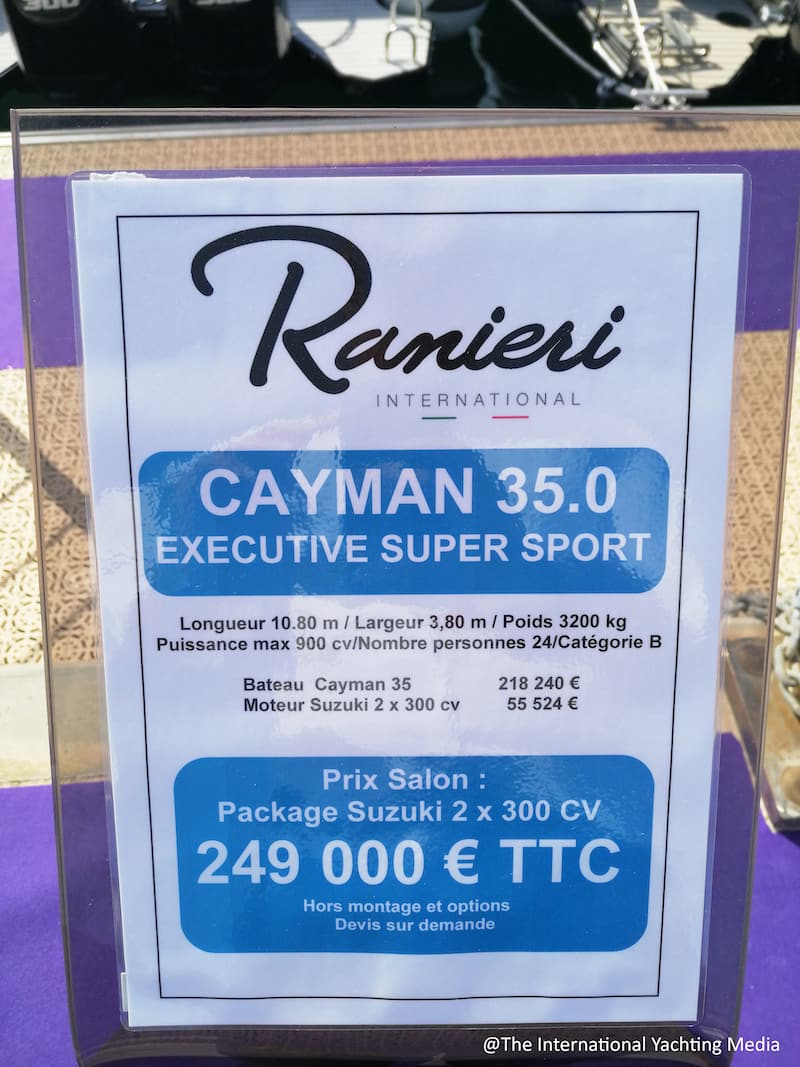 water and therefore in another location, about 500 meters from the above-mentioned booth and with a large waving flag that seemed to say " Hey, Ranieri International is here", was the Cayman 35.0 Executive. Elegant and appealing, with a length of over 10 meters and a width of 4, this boat features an elegant and well-finished design.
The attention to details, a galley with two burners, a fridge and a sink as well as four berths make the 35.0 Executive a really fully-equipped daily cruiser. Designed as a sporty boat – the complete name is, in fact, Executive Super Sport – the vice flagship of Ranieri International is characterized by a low windscreen and a system of hydro-electric pistons that guarantees excellent maneuverability during high speed navigation. At the boat show, the boat was offered for sale at € 249,000, with two Suzuki 300HP outboard engines included.