The NEXT 220 SH was awarded Croatian Boat of the Year 2019. Crowned king of the "up to 29 feet" category, the small sundeck by Ranieri International imposed itself on the world's biggest shipyards.
Ranieri International is the first of all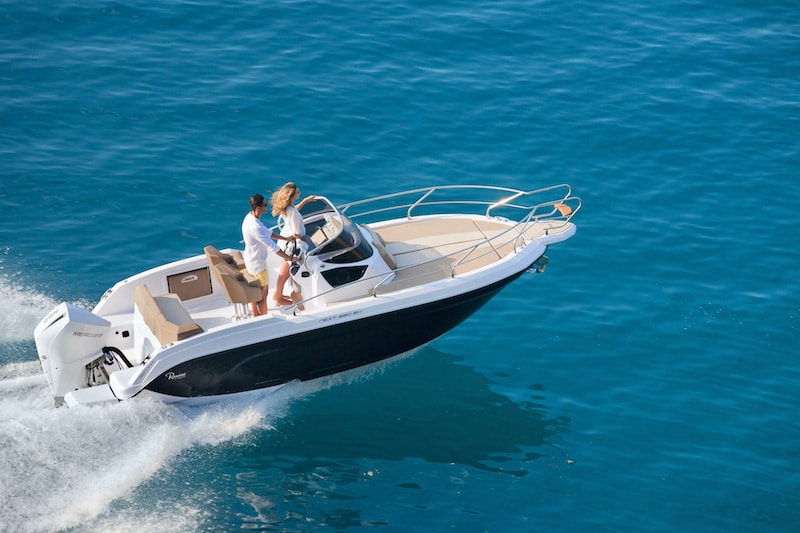 "The best recognition for a boat manufacturer is given by its direct market competitor", the organizers of the "Croatian Boat of the year 2019" declare. The vote was, in fact, entrusted to the competence and aesthetic taste of the representatives of more than 80 shipyards from all over the world as well as the sector sponsors and all the Croatian builders who took their seats in the jury.
Like every year, the magazine Naucat selected 36 finalists, grouping them into three categories: motor boats, sailing yachts and Croatian boats  The Ranieri International NEXT 220 SH, which had made its first appearance at the Cannes and Genoa boat shows in September 2018, was obviously included in the motor boats category, coming out the absolute winner: the boat managed to stand out and even triumphed on more famous bigger boats.
The NEXT 220 SH
The Ranieri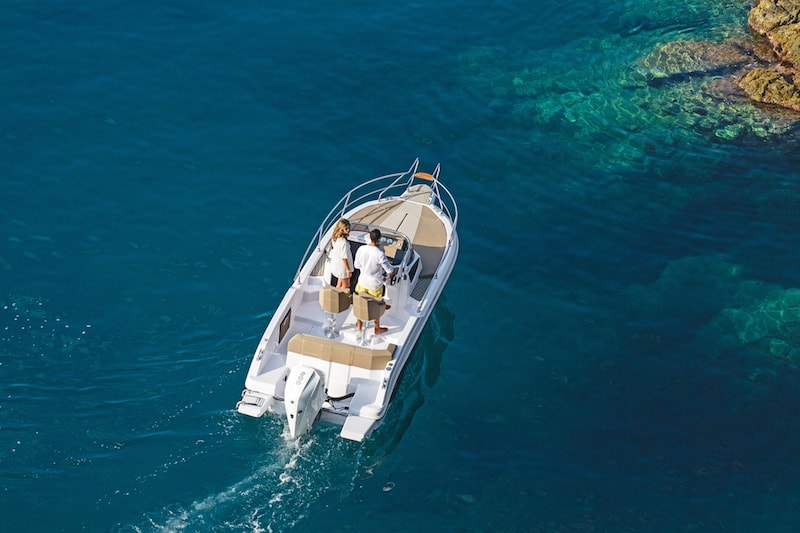 International NEXT 220 SH has all you need. With a length of little more than 7 meters, she features an appealing design and well-conceived spaces.
Both interiors and exteriors can be fully customized according to the owner's tastes and needs.
When climbing on board, the visitor is immediately astonished by the welcoming cockpit which, with an accommodation capacity of 6 people, seems to really offer an unexpected space for a 22-footer. The cockpit, indeed, houses a sofa which, when necessary, can be converted into a sun pad thanks to a convenient removable sliding support as well as two retractable side seats. The pilot seats are two and can rotate in the stern direction, thus creating an even wider dinette, ideal for stopping at anchor.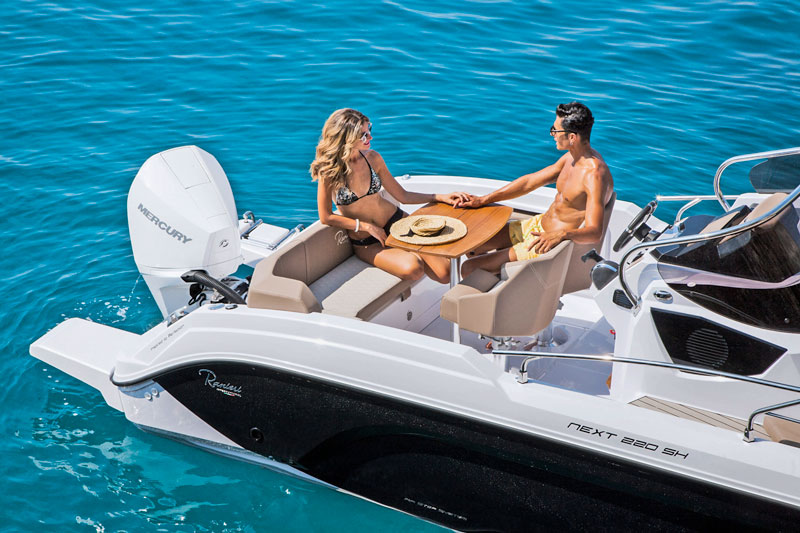 The bow houses a bowsprit which gives instant access to the sea while a spacious sun pad occupies all the remaining forward area which, due to the large cushion that covers part of the deckhouse, can be considered as a large chaise longue. The NEXT 220 SH can be optionally fitted with either a hard top or a removable awning, which can shade the entire dinette area.
Below deck, spaces are all well-conceived. The night area includes a cabin with a double V-shaped bed in the bow and a single berth in the stern. The owner can choose to install a marine toilet. The NEXT 220 SH is a very interesting option for comfortable short-range cruising.
NEXT 220 SH, an extraordinary year
Ranieri International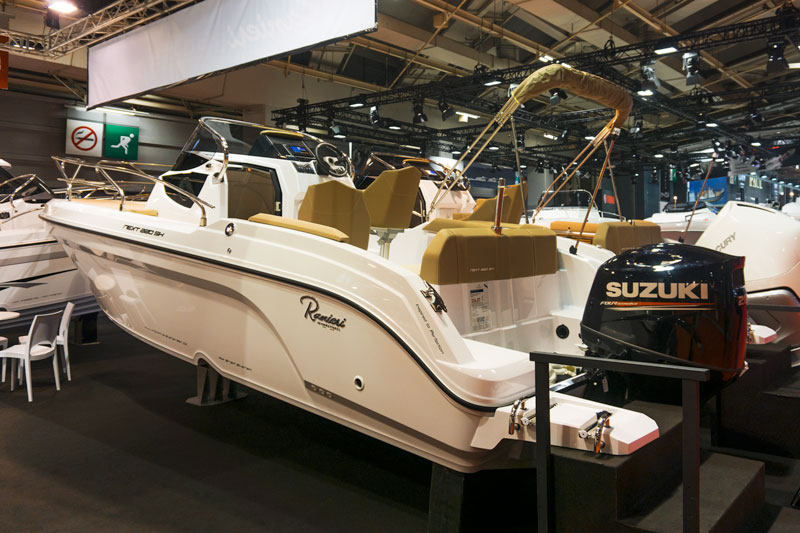 celebrates the smallest member of the NEXT range and the " Croatian Boat of the Year 2019″ award with great satisfaction: "After the great satisfaction obtained directly from the market and from the numerous customers who chose the NEXT 220 SH, this award represents a further spur for the yard to increasingly raise more and more the level of the competition. "
info@ranieri-international.com
Article also available in:

English