Built-in GPS, DSC and wireless hub wireless for the new Raymarine's VHF radio generation
New Raymarine's VHF radios are destined to equip all types of boats. A new generation that ranges from the most compact model, the Ray53, to the fully-equipped Ray73 with top functions.
The compact Ray53, the standard Ray63 and the multi-function Ray73 with AIS system are all marine VHF radios with complete functions and Class D Digital Selective Calling ( DSC).
All the new VHF models features a built-in GPS receiver with a connection point for an optional external GPS/GNSS antenna to improve GPS signal reception when the radio is installed below deck or withing a closed cockpit.
Designed to compliment the modern style of Raymarine's Axiom multi-function displays, these new VHF radios have an elegant look and include both surface and trunnion mount kits.
Particularly interesting are the models Ray63 and Ray73 that can be connected to the new Raymarine's wireless VHF hub and support up to two wireless stations. These radios give the possibility to communicate from any position on board without having to use wires or connection cables.
Let's analyze them, one by one.
Ray53, compact VHF radio with GPS receiver

Raymarine's Ray53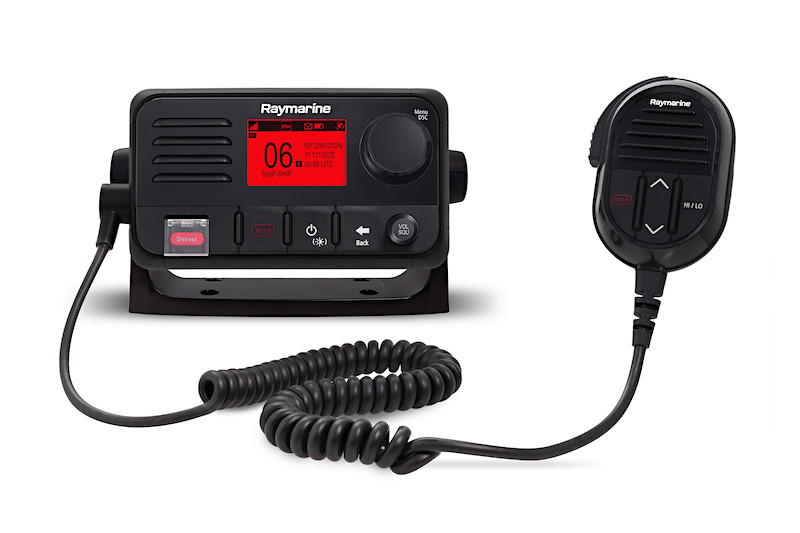 radio is small in size but big on features and performance. Ray53 is a full-function VHF marine radio with Class D Digital Selective Calling (DSC) and a built-in GPS receiver. Simply program your boat's MMSI number into the Ray53 and immediately benefit from the enhanced calling and safety features of DSC. Ray53 supports the current NMEA2000 network as well as the previous NNEA0183 to offer a broad connection possibility with other electronic devices on board. Ray53 also supports a remote-controlled optional loudspeaker to diffuse audio in another zone. Ray53 is offered for sale at EUR 395.00
Ray63, multi-function VHF radio with GPS receiver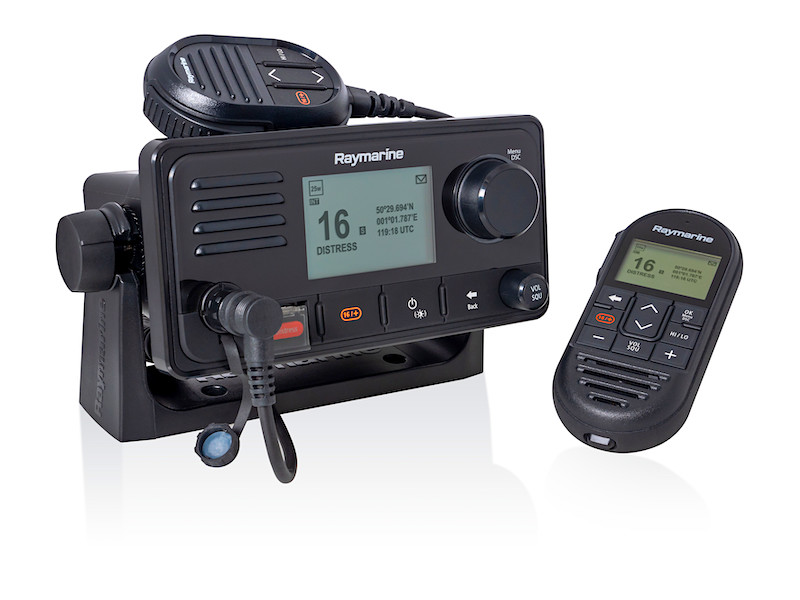 Raymarine's Ray63 is a full-function VHF marine radio with Class D Digital Selective Calling (DSC) and a built-in GPS receiver. Integrated within a standard-sized radio module, Ray63 comes with oversized controls and a big screen for easy operation offshore. Ray63 supports 1 wired or 2 wireless RayMic controllers for true multi-station control and intercom capability. It also works with the new wireless system with dedicated hub and RayMic microphone for additional VHF control from two additional positions on board and the advantage of wireless communication. Ray63 is offered for sale at EUR 495.00
Ray73, multi-function VHF radio with GPS, AIS and loudhailer output

Raymarine's Ray73 multi-function VHF radio is the new communication central for your boat with built-in VHF, AIS ( Automatic Identification System) receiver and loudhailer capabilities.  Built-in AIS receiver provides target data for chartplotter, radar, and connected instruments. Combined with an optional loudhailer, the powerful output of Ray73 allows to communicate with crew members on the deck, other boats or people on the dock. In addition to a powerful communication function, Ray73 can also generate manual or automatic fog signals both when sailing and when docked. Ray73 is offered for sale at EUR 695.00