The new smart and bright handle by Razeto & Casareto is ready to impress the market: Quadra5Led is the latest innovation from the Ligurian company, specializing in marine fittings and accessories since 1920.
This handle is the evolution of the previous QuadraLed model, the award-winning handle developed with Esi Antimicrobial System, capable of defeating any pathogen and viral agent thanks to the metal cluster that emits silver ions capable of acting without any time limit.
The system's effectiveness against the Coronavirus was demonstrated with lab tests and certified by Rina and the Universities of Modena and Reggio Emilia. Thanks to this ion cloud, the system is capable of sanitizing a metal surface in 15 seconds at a distance of about 3 cm, without even having to touch it.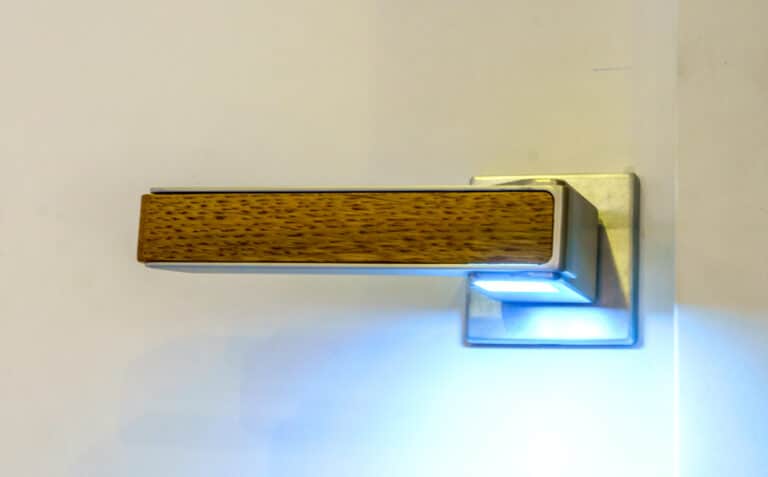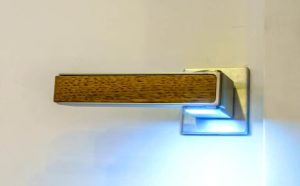 Far from being simple handles, these handles combine the antimicrobial system with a smart light system. Quadra5Led differs from its predecessor in its aesthetics but also in a number of functions that have been implemented in this latest model.
First of all, Quadra5Led is more compact in size but retains the antimicrobial system; the wooden insert is no longer applied but is produced directly on the handle.
The innovations concerning lighting functions, on the other hand, are surprising: this type of intelligent access can be integrated directly into the yacht's domotics system, which can be configured on the bridge according to the needs of the crew and guests.
It is possible, in fact, to almost totally control not only the accesses but also the number of uses of the same: the captain, in fact, will also have access to data reporting the number of times the handle has been used and in which area, in the case of restricted or forbidden access areas. This function could be very convenient for cruise ships or large vessels, but its intelligent light activity is essential in any type of boat.
The different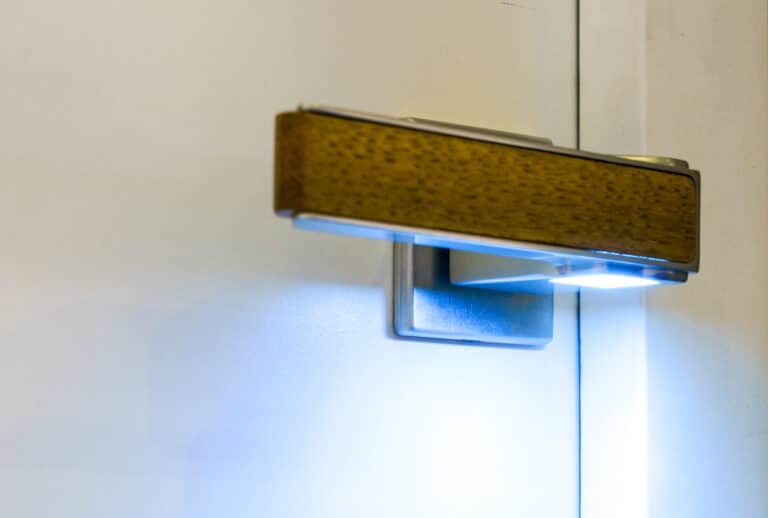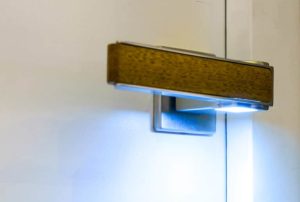 colours of the LEDs projecting on the door are useful in case of need or emergency: for example, in case of danger the light will flash red, in case of a blackout it will turn white, thus also acting as an emergency light. The classic green light allows access to the room and the blue light is the courtesy light, especially useful at night.
There are many finishes available and the handle can be customised in many different colours and materials, thus achieving the best solution for the style of each boat. Elegant, customisable and safe for health, the new Quadra5Led has combined the elegance of fittings, which have been the hallmark of the F.lli Razeto & Casareto company for more than 100 years, with cutting-edge technology to ensure the safety of everyone on board.
Thrilled to be present at the recent Dubai international boat show, the Italian company commented on its participation at DIBS:
"Dubai is very important and we are very fond of this show because in 2008 we presented our first luminous handle right at DIBS, installed on all Majesty 101 superyachts. We are therefore happy to be back here and to have brought our latest antimicrobial bright handle, Quadra5Led, which has taken intelligent access innovation a step further."
This article is also available in:

German