PIRELLI 35 SPEEDSTER ALL BLACK: exhibited in Milan after winning the Red Dot Design Award 2022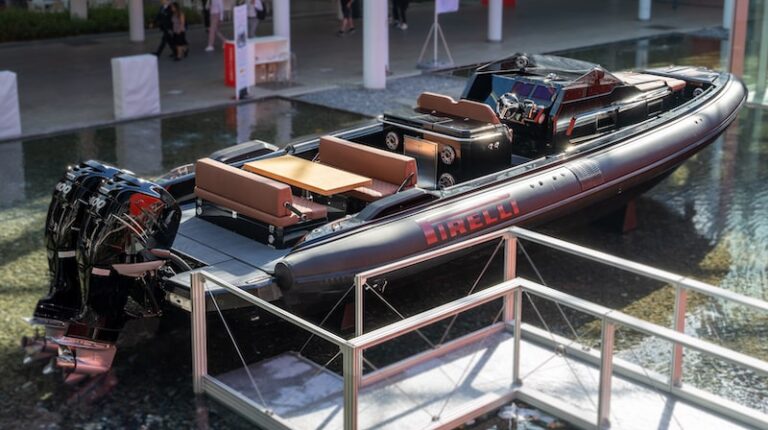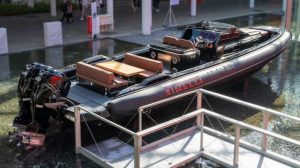 The Red Dot Design Award 2022 was a very important victory, an award that Pirelli 35 won only after careful evaluation by a jury of fifty international design experts.
But perhaps this was not enough for the Milanese shipyard since, not without some logistical difficulties, in order to reaffirm to the world the connection between the stellar success of recent years and the attention to design that has always distinguished this brand, it decided to exhibit a "special edition" of this maxi-rib at Fiera Milano, during the Salone del Mobile and Milan Design Week.
The version of this maxi-rib is called PIRELLI 35 SPEEDSTER ALL BLACK, and for the entire duration of the event, it attracted the attention of visitors who, in large numbers, stopped to photograph it. A large pool was even created for the occasion, recalling the boat's natural environment, located near the central hallway of the show, i.e. at the point of maximum attendance.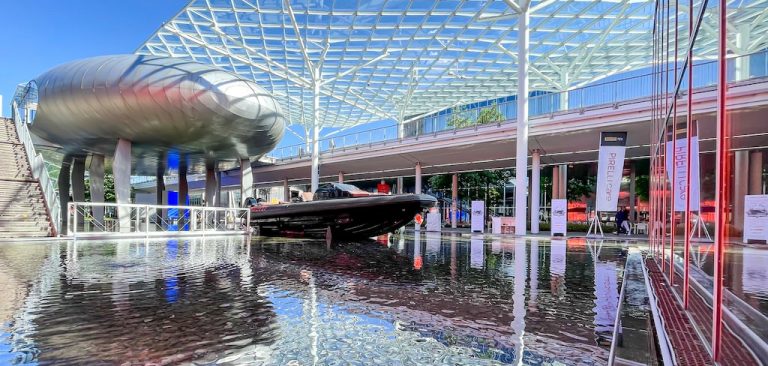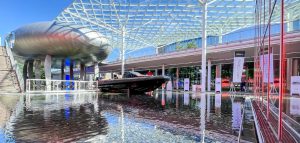 Out of the ordinary also the owner of the PIRELLI 35 SPEEDSTER ALL BLACK, Sergio Ceruti, a record producer, famous DJ and President of Confindustria Cultura Italia, a character that it would be an understatement to describe as creative. Sergio worked four-handedly with TecnoRib, which allowed for many customizations, starting with the rope-coloured cushions and Pirelli logo in leather as well as, but this was to be expected, a large number of professional amplifiers and speakers.
PIRELLI 35 SPEEDSTER ALL BLACK
PIRELLI 35 is an 11-metre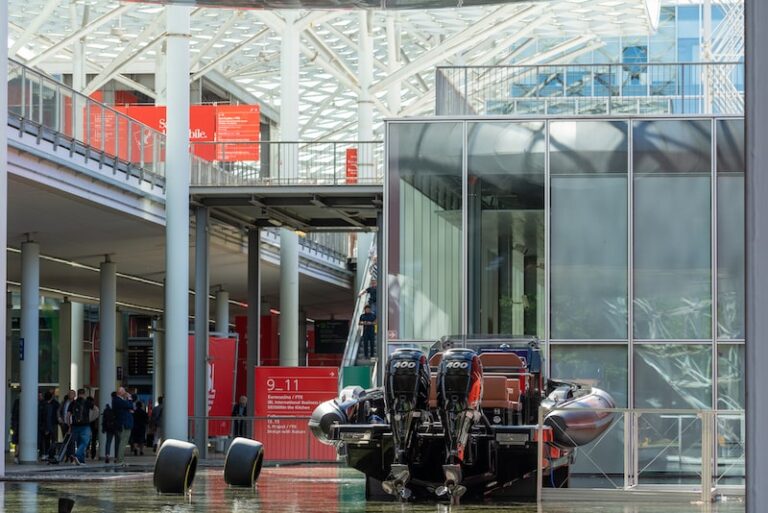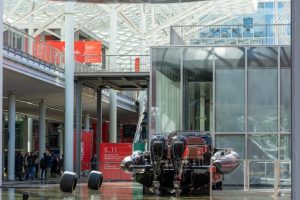 walkaround built by TecnoRib and designed by the famous Mannerfelt Design Team. Premiered at the last Venice Boat Show, it builds on the worldwide success of this range, which also includes the PIRELLI 42 and the PIRELLI 50.
Fast, modern and refined, the Pirelli 35 has a twin-stepped hull and is available in both inboard and outboard versions and can be powered with up to 700 horsepower, pushing it well over 50 knots.
But it is the external habitability that is surprising, made possible by an in-depth study of the deck's dimensions. It has uncluttered spaces, a generous sundeck in the bow with two side walkways protected by high walls, complete with sturdy stainless steel handrails.
The stern section, on the other hand, accommodates a second sundeck with a two-position movable backrest, which can be used as a backrest for the cockpit couch.