RIO YACHTS INAGUA AND EXUMA: the new MAXI RIBs
After 61 years of history and the success of the DAYTONA range, RIO YACHTS enters the Maxi Rib market with two new lines: INAGUA and EXUMA. The idea stems from the need to satisfy the most experienced owners looking for a craft that is both a MAXI RIB and a yacht. As always, in order to meet RIO's quality standards, production will be 100% Made in Italy and, to this end, a new factory has been set up on Lake Iseo.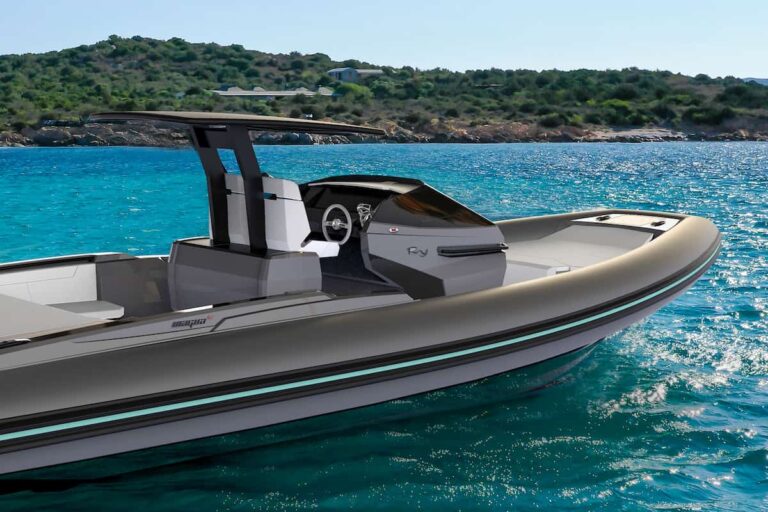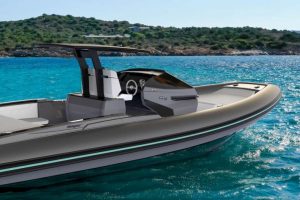 Once again, the shipyard has relied on the expert hand of designer Marino Alfani who has had to, in order to stand out in a segment already full of offerings, create boats with their own personality, very different from those already available on the market.
RIO YACHTS INAGUA S will be the first of the new range to be produced and the launch is already scheduled for summer 2022, in time for the premiere at the Cannes and Genoa boat shows.
It is the entry level of the range, 10.90 metres long overall. The lines, which echo those of the DAYTONA range, are clean-cut and taut, while the deck spaces are large and comfortable. Three elements characterize this maxi-rib: the tubulars, the steering console and the T-Top.
A lot of time was spent on the tubulars during the research phase; the aim was to avoid the stern cone having the usual semi-spherical end and, therefore, a clean-cut end was created.
Apparently an end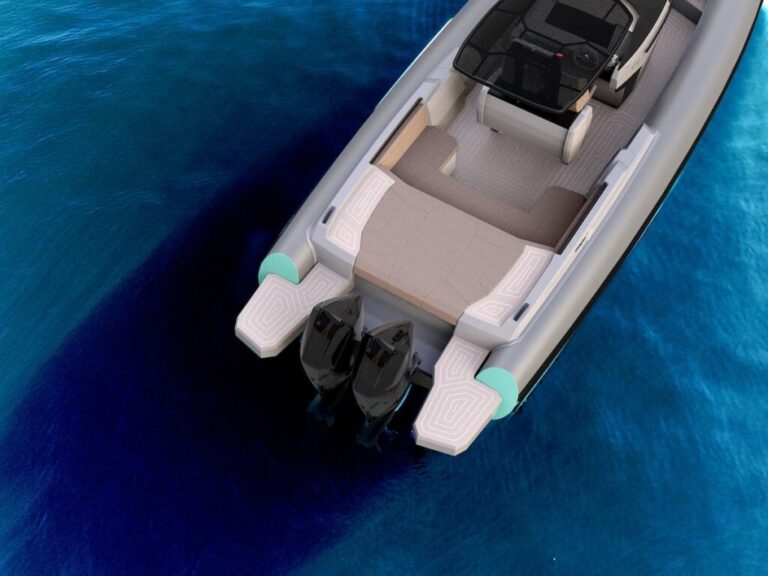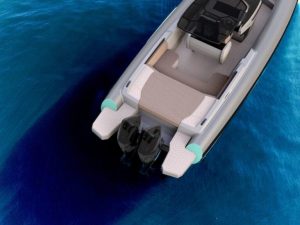 in itself, this design detail actually represents one of the points most subject to the forces of a tubular.
This detail is further characterized by the turquoise colour, which has always identified the yard and creates a continuous line along the entire RIB tubular.
The steering console had to meet ergonomic requirements to meet high safety standards, but without sacrificing aesthetics. The shape, in fact, is reminiscent of a diamond, with sharp, refined and elegant facets.
The T-Top, with its light aesthetics, is actually very solid and sturdy. Its supports enter the pilot's bench and anchor to the deck, which, delightfully, with this system appears as if it were suspended above the deck, giving the deck further lightness and cleanliness.
INAGUA S Technical Specs
| | |
| --- | --- |
| LOA (inflated) | 10,90 m |
| LOA (deflated) | 10,79 m |
| Max Beam /inflated) | 3,70 m |
| Max Beam (deflated) | 3,10 m |
| Height on water | 2,14 m |
| Draft (keel) | 0,58 m |
| Draft | 0,86 m |
| Unladen Displacement | 3700 Kg |
| Passengers Capacity | 16 x |
| Fuel Tank | 620 L |
| Water Tank | 95 L |
| Heads | 1 x |
| Max Tubular Diameters | 0,68 m |
| Number of tubular compartments | 6 x |
| Electric system | 12 V |
| EC type approval | Categoria "B" |
| Max Speed | 50 Kn |
| Hanging kits | 4 x |
| Engines | 2×300 HP |
| Aft sundeck | 1,74 m x 1,24 m |
| Bow sundeck | 1,74 m x 1,60 m |