Sacs Marine will be present at the Genoa Boat Show. Curiosity for the new Rebel 47 OB and Rebel 55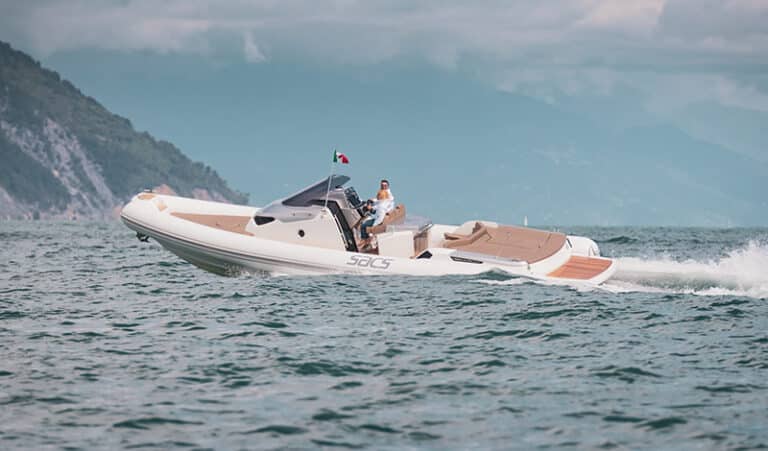 Sacs Marine is a regular guest of autumn boat shows. Also this year, the Italian shipyard, specialized in the manufacture of high-end Maxi Ribs will therefore join the Genoa International Boat Show, from October 1-6.
The visitors of the Ligurian event can admire the following models: Rebel 47 outboard, Rebel 47 inboard, Rebel 40, Strider 11, Strider 13 and Strider 15. A miniature model of the Rebel 55 will be equally put on display.
At Genoa Boat Show, Sacs boats will be docked in the Maxi-RIB area along Quai E, where the Italian brand, famous for its Maxi Ribs, will make "parade" most of its fleet.
In Genoa, Sacs Marine will show the revolutionary Strider 15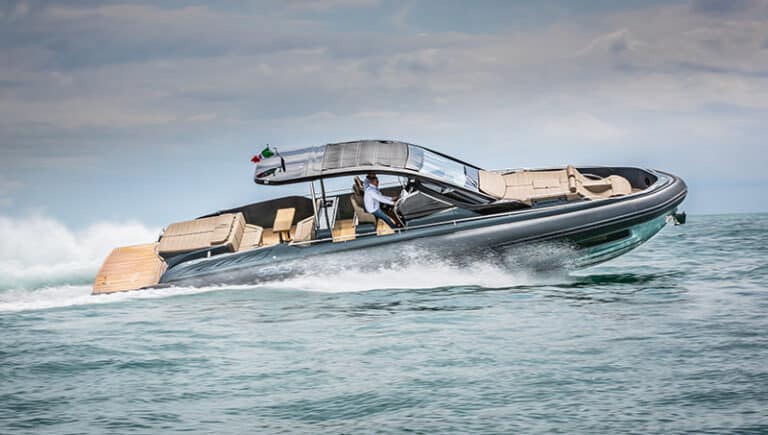 There is certainly great curiosity around both the Rebel 55, of which Sacs Marine will give a few anticipations through a miniature model, and the brand-new OB version of the Rebel 47, with which Sacs officially entered the world of day cruisers, combining the best of Maxi Ribs and traditional boats in a model that offers unexpected spaces and comfort both on the sundeck and below deck, both worthy of a pure cruiser.
Another highly appreciated model is the Strider 15, an out-of-the-box Maxi Rib designed by Christian Grande, one among the most talented and successful yacht designers today.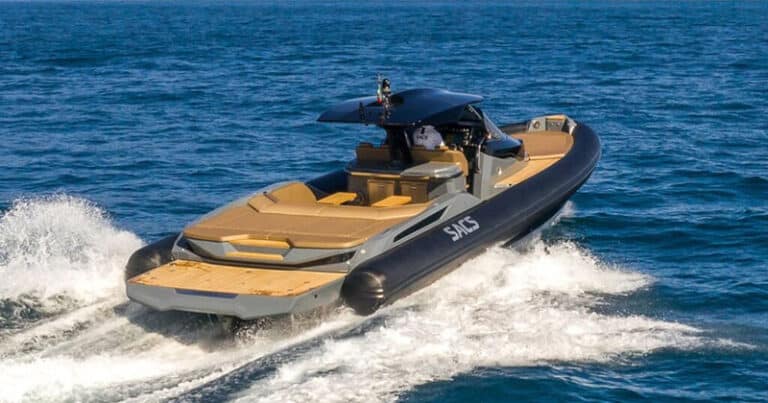 The Sacs Strider 15 features soft and sinuous, light and graceful lines.
The T-Top, positioned amidships and devoid of any lateral support, seems to float above the cockpit, lightening the vertical development of the Strider 15.
The spaces are really generous. The bow sundeck is huge and the beach area, featuring a beam of 5 meters and a length of over 3 meters, has little to envy to the beach cabana of a 5-star holiday resort.
Performance is equally excellent. Power can come from two Volvo D6 440HP sterndrives or two sportier Caterpillar/ Cummins inboard engines, up to 1500HP.
Click here to read about the Strider 15 Sea Trial on our Virtual Boat Show.