Renting a boat has never been so safe: SamBoat, the leading boat rental website offering over 50,000 private and professional boats, connects owners and tenants in a few simple clicks.
Whether it's a sailboat, a catamaran or a powerboat, SamBoat boat rental service makes spending a day at sea, anywhere in the world, quick and easy. The innovative platform connects private and professional boat owners, enabling them to make their boats available, with or without a skipper, and thus to use them even during periods of low use.
For 10 years now, the SamBoat platform has been offering safe and more affordable yachting solutions, providing guarantees of use and payment to anyone approaching the world of boating, including beginners.
Marco Lanzotti, for example, has been registered on SamBoat since 2019. Working in the electricity sector, he has always had an inexhaustible passion for the sea and so, thanks to his company Partenope Yachting, now offers a range of no less than 6 boats for hire on the platform.
"We first started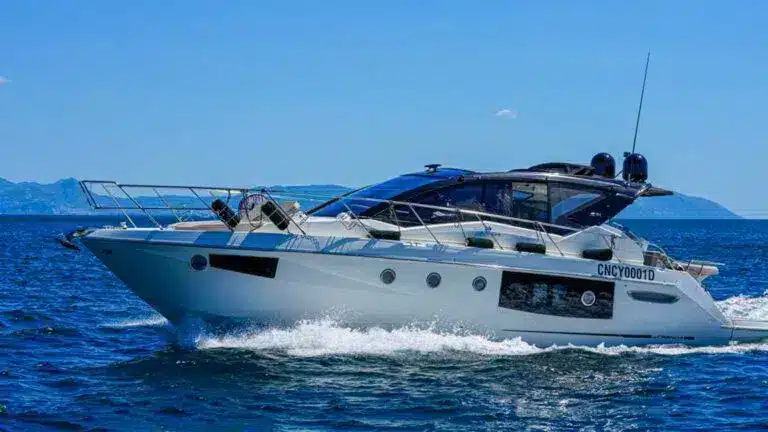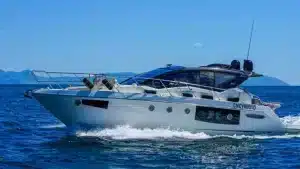 out with just 2 motorboats, now we have 6: Jeanneau cruisers, cabin cruisers between 10 and 14 metres with 2 or 3 cabins – says Marco Lanzotti, a professional registered with SamBoat – In recent years we have turned Partenope Yachting into a commercial activity and 90% of our business is focused on charters in central Italy, specifically in Naples, Mergellina, Ischia, Procida, Amalfi, and Capri".
For Marco, the sea has always been part of his life: "Since I was a child I didn't play ball, I went to sea. Our customers are very satisfied with our services, we are grateful for that, we have a very high scoring because in addition to the boat rental service we also offer a shuttle service from stations and airports… our very central location helps us, and the customers appreciate it – says Marco Lanzotti – I am passionate about hospitality, I always like to make guests, who are mainly international, feel at home. We work well with Samboat because it manages to give visibility to our boats individually, the payments are safe and the app works perfectly, it is very functional and it is the one that protects both parties the most. The conditions can vary between Stiff, Moderate, Custom and Zen, we always prefer the Stiff ones, but if the client needs us we try to meet them".
Federico Fiorucci and Fabio Bove are two private owners who occasionally charter on SamBoat on a day-to-day basis who would like to leave their feedback on the SamBoat boat rental service.
The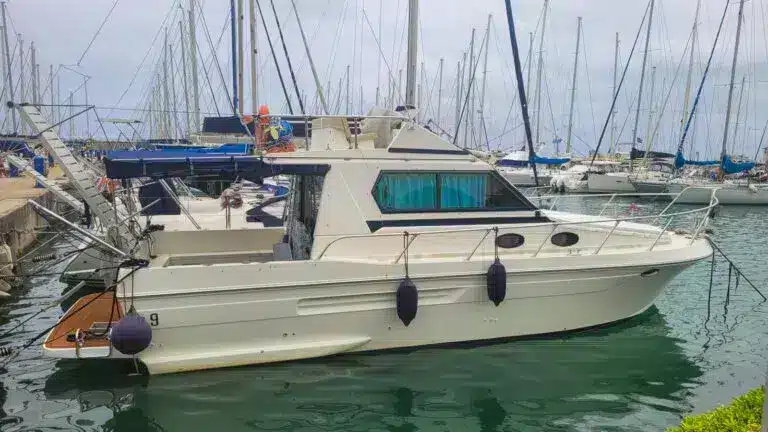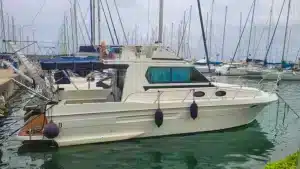 formula used by Federico Fiorucci is day charter, usually during the weekend as he works as a trader during the week. He has always been in love with the sea, and now thanks to SamBoat he has the opportunity to use his 10m fly motorboat much more often, as he is the captain and skipper of the same, also coming back a bit with the annual costs.
"We usually leave from Terracina and go to the Pontine Islands, I always recommend Palmarola because it is less touristy and more beautiful to see – says Federico Fiorucci, skipper and private SamBoat owner – The services are excellent. The App is very easy to use, the methods are straightforward, and if there are any problems, they are always resolved in no time. I offer the Moderate cancellation to accommodate customers but also to protect myself, so far I haven't had any problems, on the contrary!"
Fabio Bove, on the other hand, a Ligurian and sea enthusiast since birth, has made this environment his job: he is a director of underwater documentaries. Chartering for him is not only with foreign customers but also with many locals, always chartering by the day with skipper help.
"The tour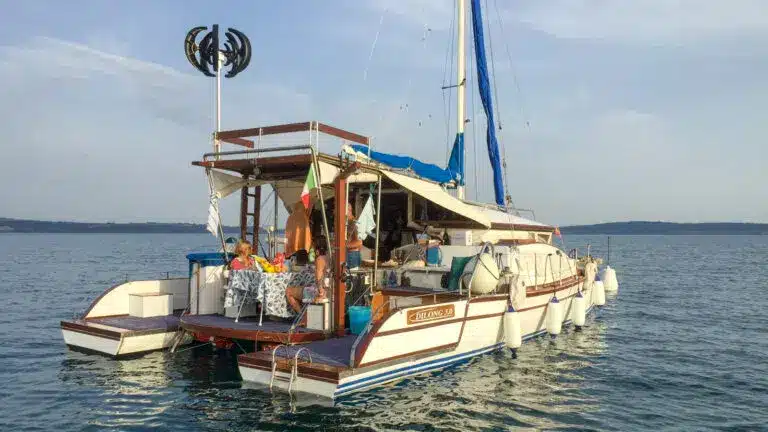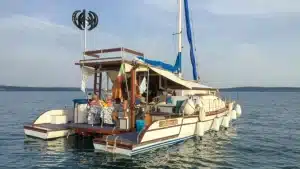 we offer is around Lake Bracciano, we visit four villages, stopping here and there to swim in the clear waters below the castle – explains Fabio Bove, private Samboat owner – We use my electric catamaran, which I built in 10 years after a trip to French Polynesia to film sharks, it is 9.50 metres long and can carry 8-9 people at the most. It used to be a family boat but now it comes in handy for this activity too, mine is the only real boat registered to go out on the lake, the others are all small. I usually like to go out with the electric motor and then on the way back do some sailing, also because on the lake you have to go into the wind to stay sheltered, and then on the way back we offer a cocktail on the boat to the guests who have Zen insurance just to be as accommodating as possible."
So even Fabio, satisfied with Samboat's services, leaves a positive opinion of the platform that is, more and more, gaining fame and prestige in the online charter community, already revolutionizing boat rental practices in a short time, making it easy, affordable, extremely user-friendly and able to satisfy your needs anywhere in the world.
This article is also available in:

German

Portuguese (Brazil)