SEA EAGLE II: Royal Huisman has built the world's largest aluminium sailing yacht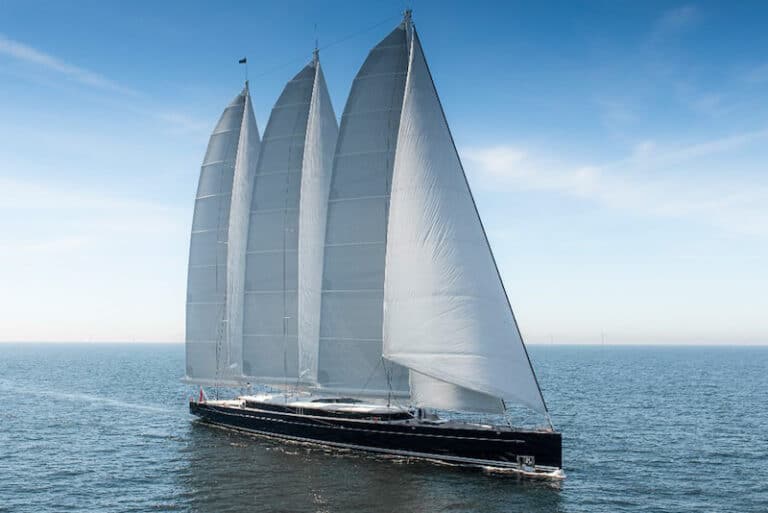 Designed by Dykstra Naval Architects and Mark Whiteley, SEA EAGLE II was transferred from the shipyard's headquarters in Vollenhove, Netherlands, and launched in Amsterdam. Her three carbon Rondal masts were installed and tuned at Royal Huisman's Amsterdam facility.
The 81-meter contemporary schooner was perfectly on schedule for her delivery date, but Covid-19 restrictions in the Netherlands prevented the finishing touch from being completed.
Despite the strict regulations introduced last spring, the shipyard was able to get up in a very short time.
All this allowed the team to safely "pick up where they left off" in these extraordinary times and with very high quality standards that have made this shipyard an important reference all over the world.
Nearly all board systems, such as gensets, air conditioning, waste water treatment and electronics, were thoroughly tested in the year prior to launch to avoid any surprises during the commissioning stage.
The sail handling and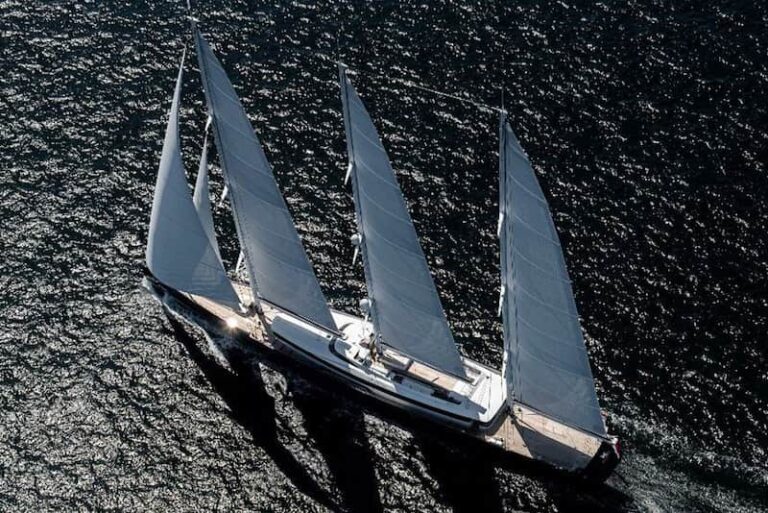 remaining propulsion systems were successfully tested and signed off during recent trials, which even during testing gave very promising insights into this yacht's capabilities.
Spectacular speeds over 21 knots can be achieved by the world's largest aluminium sailing yacht by powering up SEA EAGLE II's Rondal rig, which can carry over 3500 square meters of sail area evenly distributed over her carbon Panamax masts.
The full sail area is controlled by 34 winches from sailing system integrator Rondal.
The largest winches for the world's largest aluminium sailing yacht – for the yankee, staysail sheets and mizzen sheet runners – are capable of a tremendous 18 tons (18000 kg) pulling load.
Thanks to these record numbers, SEA EAGLE II will be ranked among the top 10 largest sailboats in the world.
Upon delivery to her owner, she will be the largest aluminium sailing yacht in the world.
Her masts are over 60 meters high and the yacht has a 4-meter rudder, the largest ever built with this material.
The yacht will also have a hydraulic crow's nest, which will rise up the main mast and give supreme 360-degree views out to sea.
The interiors consist of 6 cabins for 12 guests, a master suite and a cabin for 13 crew members.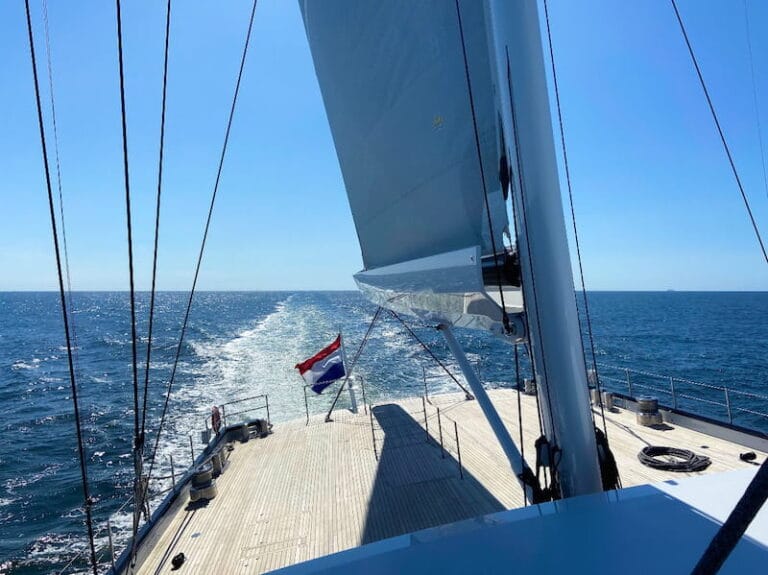 Outside, instead, there are a dining area, a sundeck and special garage for jet skis, kayaks and water toys. The owner, Taiwanese billionaire Samuel Yin, had already had the first SEA EAGLE built in 2015: a 43m sloop currently available for charter activities.
Mr. Yin has wanted to reaffirm his confidence in the shipyard's abilility to build his ultimate dream yacht, commissioning the SEA EAGLE II.
Royal Huisman's team has make this great dream come true, keeping the promise " If you can dream it, we can build it".