Selva Marine will join the Venice Boat Show with the best of its wide product range
After the long forced stop due to Covid, the boat show season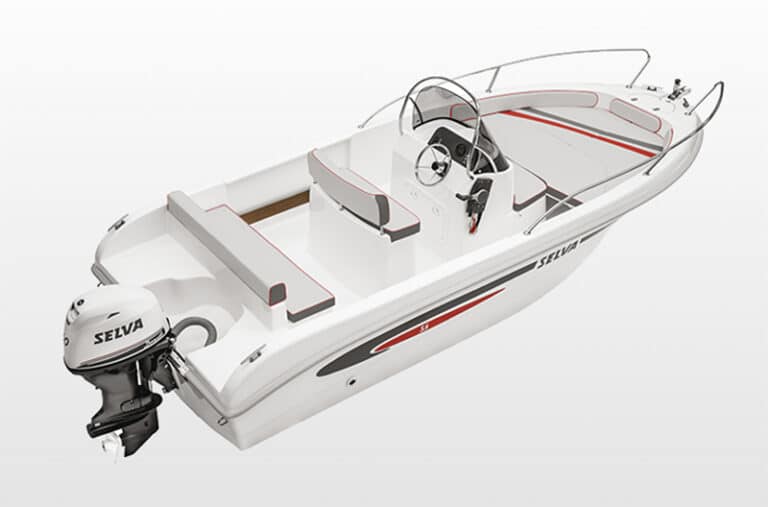 officially starts again with the second edition of the Venice Boat Show, from Saturday May 29th to Sunday June 6th. Nine consecutive days that will see protagonists, among the various exhibitors, also Selva Marine, just back from the positive participation in the last Genoa Boat Show, where it conquered the public with its registration-free boats and endothermic and electric engines.
The well-known Italian brand, which has been synonymous with reliability, quality and innovation for over 60 years, will also be exhibiting part of its fleet of boats and its collection of engines at the Venice Arsenale. In this regard, Carlo Selva has given us an exclusive preview of the products that Selva Marine will be bringing to the Venetian capital.
Representing the fiberglass registration-free boats from the Open Classic series will be the D.5.6, a very successful model which Selva has given a restyling touch with new Selva-branded cushions and awnings with steel structures.
As for the Tiller collection, Selva Marine will exhibit the T.4.8, a boat particularly appreciated in the lagoon for its easy handling and practicality of use, ideal for short-range outings and, above all, for fishing.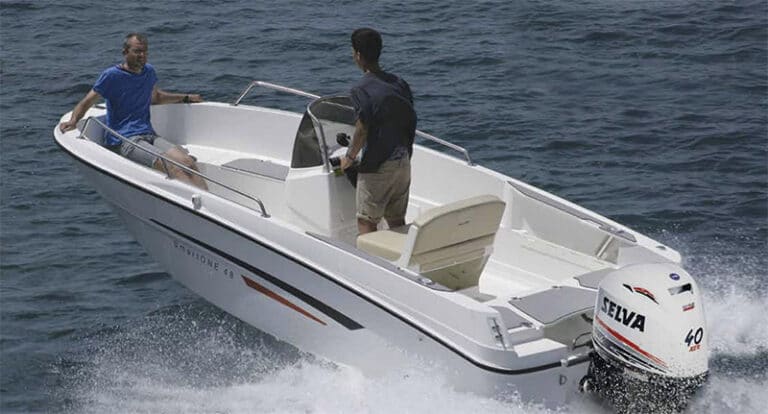 For the Karnic range, instead, will be the Smart One 48, one of Selva best-loved sundeck models: it is super-modular, thanks to the possibility of customizing the steering console and the seats (which turn into a single large sundeck), and is designed for fishermen who, aboard the 48, can make use of large and deep lockers where they can conveniently store their equipment.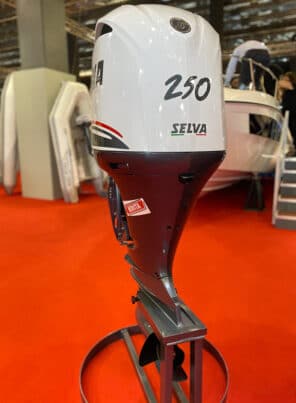 Then, the outboards. The most iconic ones from the very large Selva collection will be there: the 250 hp E.F.I. Right Whale four-stroke engines (photo below left), Swordfish 115XSR, Murena Best 40XSR, Amberjack 25 and Wahoo 15, plus some single-cylinder models. The brand will also exhibit the new Selva-branded propellers developed directly in the Tirano-based headquarters.
Representing the ePropulsion range, the brand specialized in marine electric propulsion systems and services for which Commerciale Selva is the distributor for the Italian market, a 6kW Navy will be on board, ideal for boats of up to 3 tonnes and connectable to one or two external 3,042W power supplies, with a maximum autonomy of 4 hours. The ePropulsion Spirit 1.0 Plus 1 kW (pictured above right)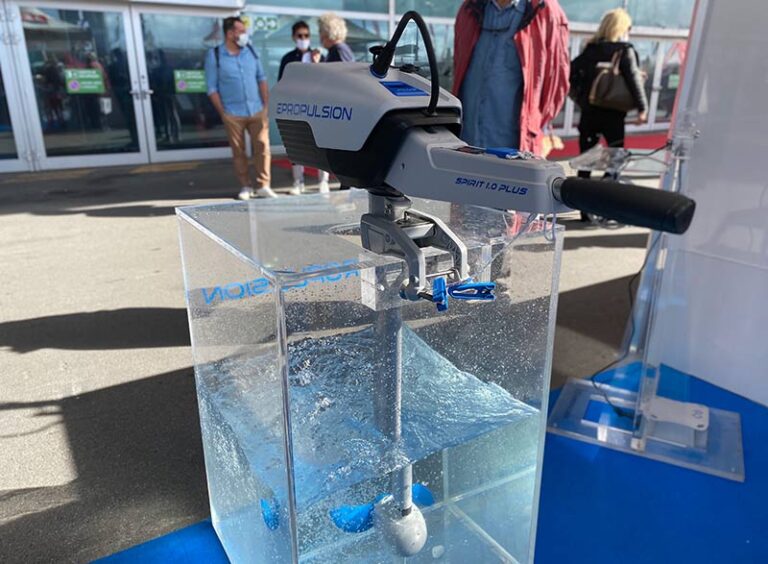 , instead, will be exhibited inside a demonstration tank, recommended for boats up to 12 feet such as tenders or small-sized boats and capable of reaching around 5 knots, with very low noise levels.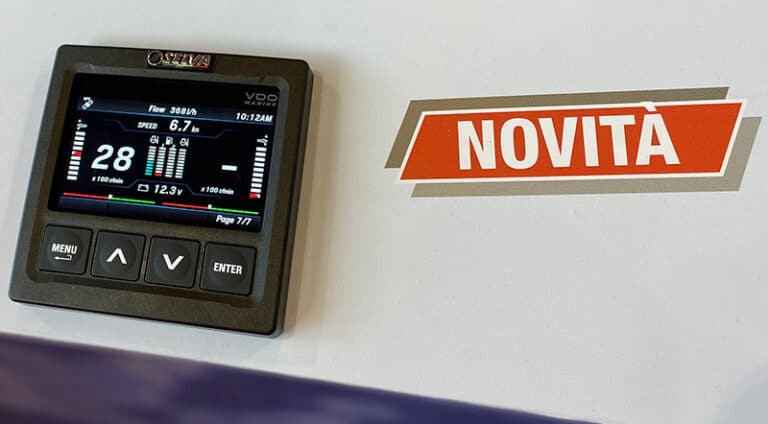 Last but not least, boat accessories will include the Digital Lan Connection Plus TFT 4.3 Multifunction Screen, already presented in Genoa: also suitable for electronic injection engines, this instrument can be installed in the console, allowing all engine parameters and cruising indications to be checked quickly and easily. The Digital Lan Collection – Ibn 3.5 inch, a smaller version with a rounded layout for low-displacement engines, will make its debut in Venice.
"For the city of Venice, this boat show represents an important opportunity to relaunch itself after a very difficult year from a tourist point of view. For Selva Marine, it is a good way to finally re-enter the nautical events and prepare for the autumn boat shows, starting with the one in Genoa, on which we are counting a lot," says Carlo Selva. The best of Selva's wide range of products will be on show at the Venice Arsenal.