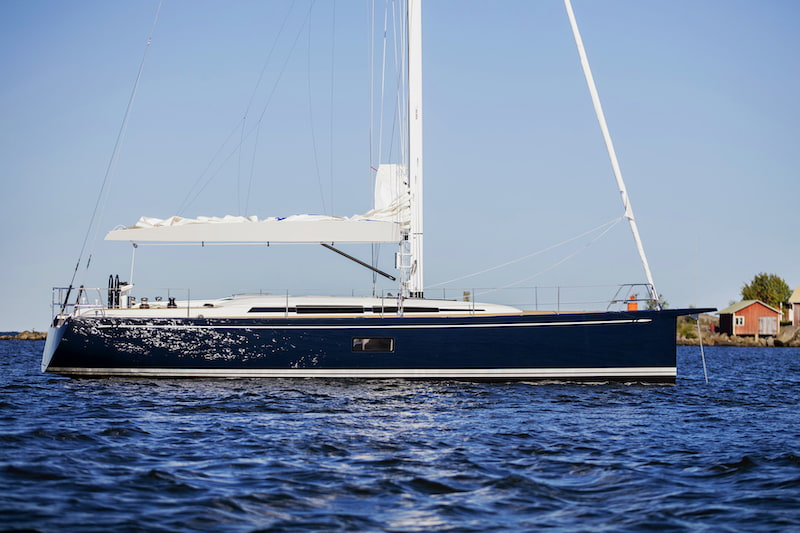 More than 40 years after the launch of the first iconic Swan 48 that, designed by Sparkman & Stephens, literally made the history of sailing, Nautor 's Swan introduces the new Swan 48: a blue water cruiser for fast cruising.
" Like every design coming from our drawing board, the new Swan 48 has been designed with heart and passion. But rather than acting on a flash of inspiration, this new Nautor model is the result of a rational brief based on market analysis and the experience of the builder, agents and designers coordinated by Nautor's Product Line Leader", German Frers states.
Designed as an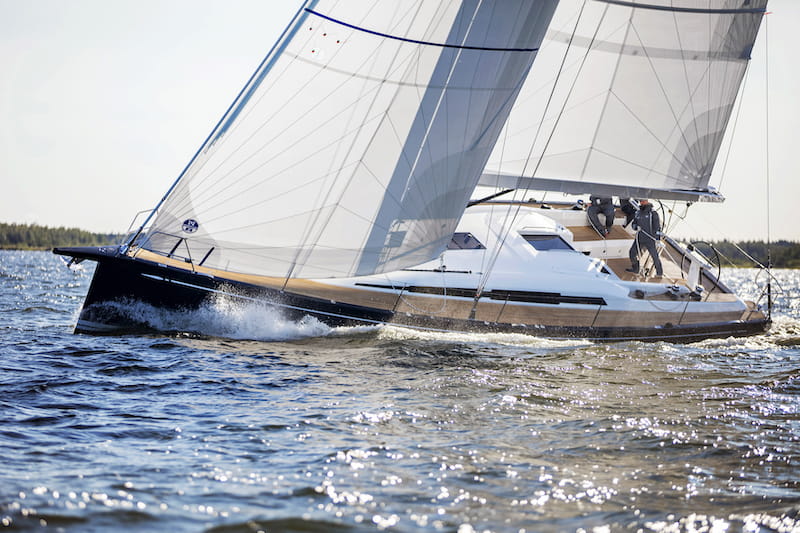 ocean cruiser, the Swan 48 is distinguished by a great attention to performance as well as a significant focus on family comfort needs on board.

The owner can choose between three different keel layouts: standard, shallow and deep, the latter of which is, of course, provides better performance.
Equipped with two rudder blades, the boat promises to be responsive and pleasant to steer, even at high heeling angles.
The interiors reflect the traditional Swan style whose lines, while being classic and elegant, are modern and light at the same time, offering a feeling of space that expands the boundaries of the dinette beyond its physical limits.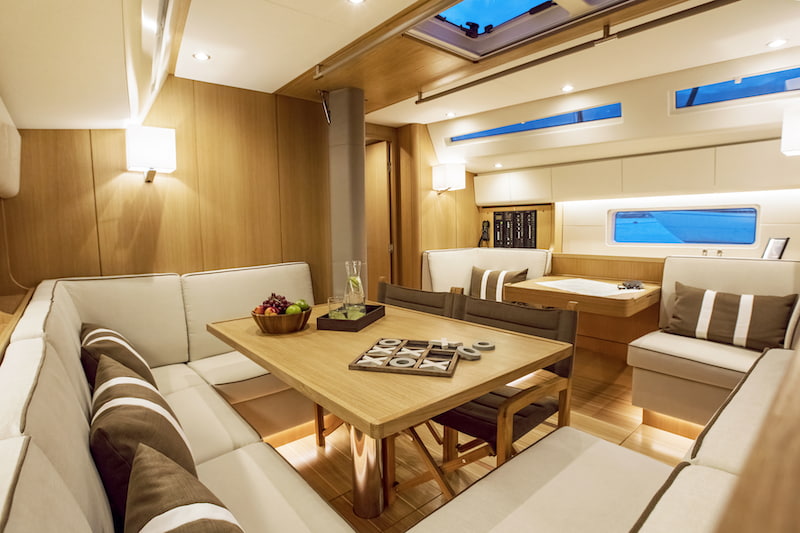 The galley houses a large refrigerator, perfect to store a great amount of food. The night area consists of three cabins and two bathrooms, each with its own shower box. The master cabin is positioned in the bow section while the VIP and the third, smaller, cabin are located in the stern.
Noteworthy is the possibility to customize the interiors and choose between the various "moods" designed by Misa Poggi: Northern Light in perfect Swan style, Blue Eyes inspired by Northern style and Red Velvet for a more Latin atmosphere. It's an important return that we're looking forward to see. Fortunately, we won't have long to wait since the new Swan 48 is on display these days at the Cannes Yachting Festival (Port Canto, booth 156).