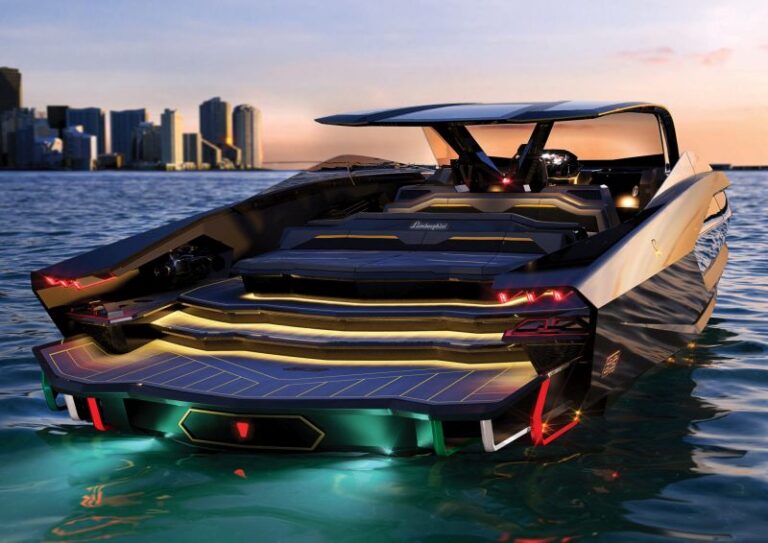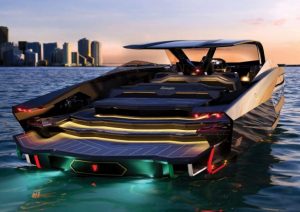 The Italian Sea Group, a global luxury yachting operator specializing in the construction and refit of motoryacht and ships up to 140 metres long, announces the delivery of the second Tecnomar for Lamborghini 63 in Miami, a futuristic motoryacht inspired by the Lamborghini Siàn FKP 37.
This yacht, painted in a vibrant Verde Gea color and equipped with high-end options, is a futuristic icon with a unique, sporty design and unparalleled quality, featuring a super-sporty silhouette and the highest levels of craftsmanship that had already seduced the U.S. market in 2021.
This delivery reaffirms an important goal for the Group, in line with the commercial expansion plan in the U.S. already launched in 2022 with the opening of the first flagship store in East Hampton, Long Island, a reference area for yachting on the American East Coast.
" We are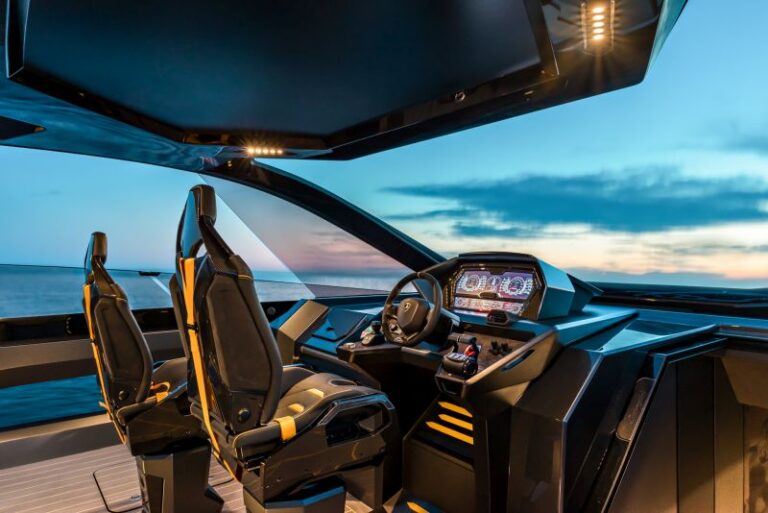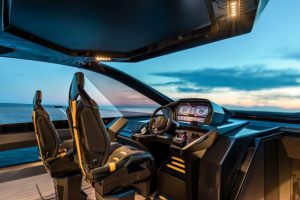 very proud of the success that the Tecnomar for Lamborghini 63 yacht is achieving in the United States, an area that continues to offer interesting growth opportunities for all brands, in line with the Group's international development strategy," – states Giovanni Costantino, Founder & CEO of The Italian Sea Group – "It is a high-performance yacht designed with a very shallow draft, which allows mooring in shallow waters, and with its 63 knots she can reach the Bahamas from Miami in an hour. The commercial value of this project and the partnership with Automobili Lamborghini is confirmed by a long waiting list that allows us to project ourselves with confidence toward new and ambitious goals".
Furthermore, the successful relationship between TISG and Prestige Marine Imports Lamborghini of Miami will provide owners in the North American territory with an efficient and specialized after sales service, thus confirming Automobili Lamborghini's support and sharing of the expansion strategy.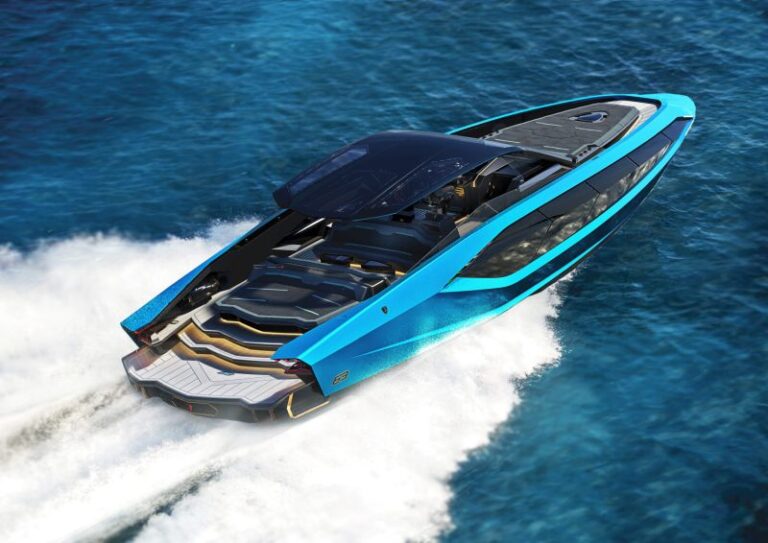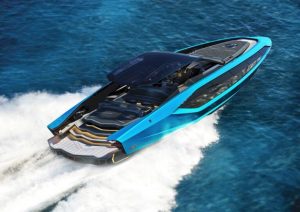 "We are honoured to represent this incredible 4,000-horsepower, unmistakable Lamborghini designed yacht that has already conquered South Florida"- said Brett David, CEO of Prestige Imports Lamborghini Miami– "Special thanks to The Italian Sea Group for confirming an unforgettable experience with the second delivery as well".
The Tecnomar for Lamborghini 63 was among the luxury industry's Best of the Best 2022 in Robb Report's "Motor yacht Weekend Cruiser" category, after receiving the award in the "Motor Yacht under 25 meters" category at the 2022 International Yacht & Aviation Awards.
This is a confirmation of the fact that the union of the boating and supercar worlds is certainly a very successful combination that, in the case of Tecnomar for Lamborghini 63, has been able to consolidate its presence in a very difficult market, where only boats of the highest standards stand out.
This article is also available in:

German