VanDutch Yachts will join the Cannes Yachting Festival 2022 from September 6-11 to unveil the world premiere of its new VanDutch 56. Designed by Mulder Design, the new creation from the Cantiere del Pardo-owned Dutch brand is a yacht with elegant geometries that immediately epitomize its unique ability to accommodate moments of luxurious lifestyle.
VanDutch 56 is a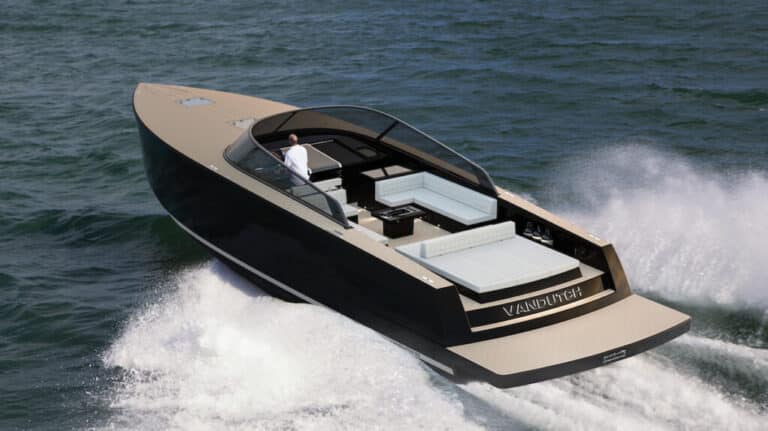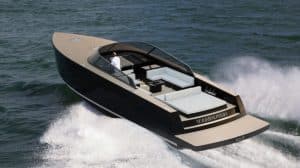 perfect synthesis of performance, design and comfort: it is a yacht capable of combining exclusivity with the ultimate in Made in Italy quality. Despite its Dutch name, in fact, this craft is built entirely in Italy with all the expertise that distinguishes Cantiere del Pardo. Climbing aboard the new VanDutch 56 means fulfilling the desire to escape from daily routine: from dawn to dusk, staying on the VanDutch 56 is like living in a waterfront loft, and the magnificent setting of the next Cannes Yachting Festival will be ideal to enhance this latest, extraordinary addition to the VanDutch fleet, once again representing the innovation in boating, the performance and the unmistakable lines of the hull that have made the Cantiere del Pardo brand recognizable all over the world.
VanDutch 56 will be offered with the Volvo IPS propulsion. This is the first model of the brand to be equipped with an engine capable of reducing polluting emissions while providing the boat with great manoeuvrability. In the standard version, the VanDutch 56 is equipped with two IPS 800 engines, but those looking for something more can opt for two IPS 950s.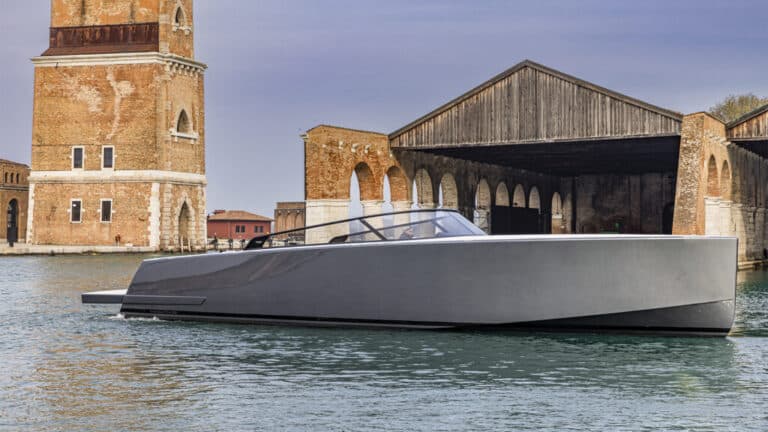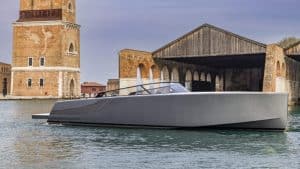 The VanDutch 56 is one of the five models that make up the current VanDutch range and is positioned between the magnificent 48-footer and the fleet's flagship, the VanDutch 75. This yacht offers unusual spaces for its size: thanks to its carefully designed deck layout, in fact, the boat is a true open-space in the exteriors. There is a wide range of customization possibilities, which even extend to the on-board cushions, available in a wide choice of fabrics and colours.
Accompanying the world première of the VanDutch 56 at Cannes will be two of the yard's most iconic yachts, the VanDutch 40 and the VanDutch 48.
VanDutch will exhibit at the Cannes Yachting Festival at the Vieux Port, booth QSP 155, a prime location in one of the oldest and most beautiful ports on the French Riviera.
For more information on the VanDutch boats: www.vandutch.com