Mercury Verado 400
Yes, you've got the point.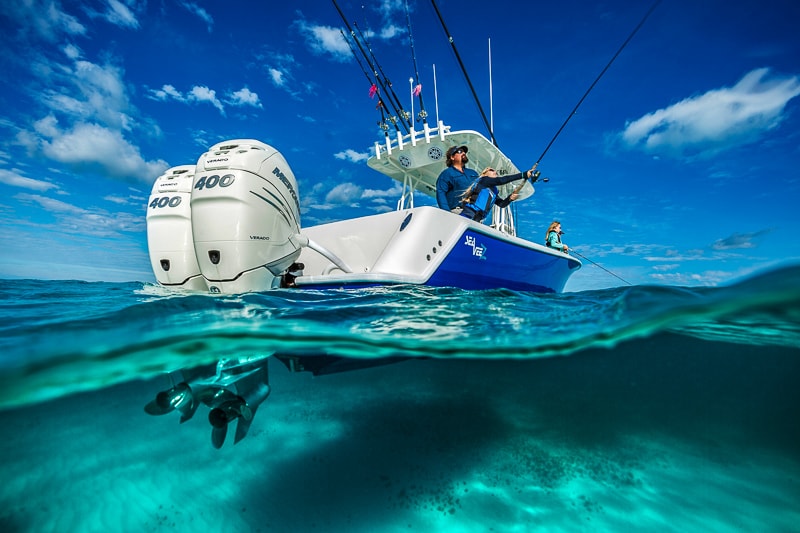 We're not talking about of the 400 R but about the all-new Mercury Verado 400, presented in world premiere at Miami Boat Show yesterday.
The new engine successfully meets the pressing requests of a horsepower-oriented market that progressively abandons "inboard-outboard" models to prefer outboards.
Based on the famous L6SC platform with supercharged induction system of 2.6 liters, the new model makes lightness and the incredible torque its main strengths. With a weight of just 303 kg, the Verado 400 is, indeed, the lightest engine of its category and the only one to have a weight/power ratio of 1.32 horsepower per kilogram.
"The acceptance of the 350hp Verado in the marketplace has been incredible and through extensive conversations with our global customers, we have learned that there is an appetite in the marketplace for a Verado-branded 400hp four-stroke outboard engine," says John Pfeifer, Mercury Marine President.
"As boats continue to increase in size, so has the need for more power. This gives us an opportunity to provide an even higher horsepower Verado in the market, providing the durability and reliability that the Verado brand is known for around the world"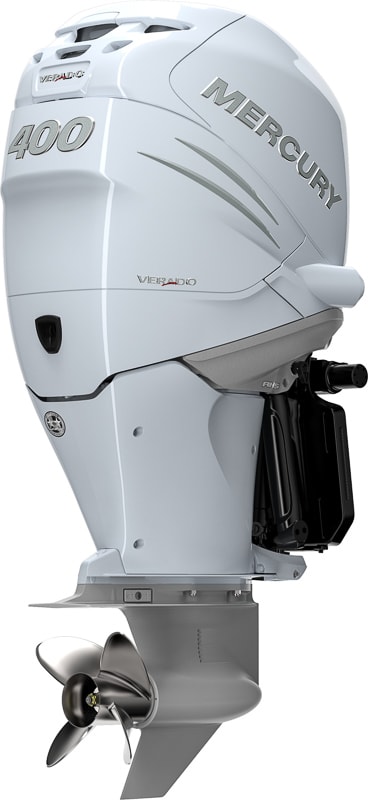 The Verado 400 will be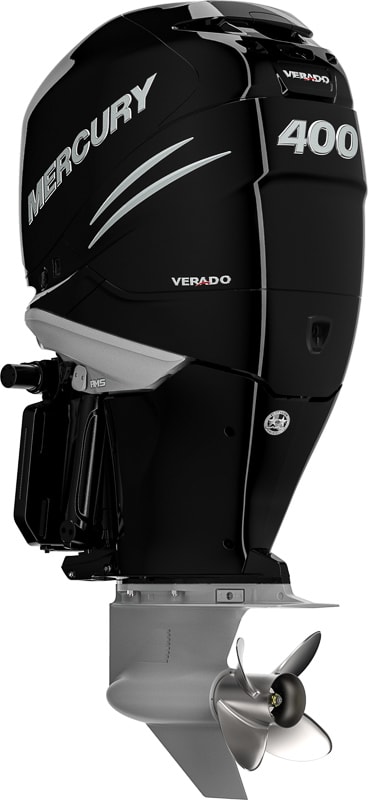 available in the same versions as the 350 and will be, of course, compatible with the Mercury Joystick Piloting system and the essential Active Trim technology. Moreover, it will be available in Phantom Black and three shades of white: Warm Fusion, Cold Fusion, and Pearl Fusion.
" The introduction of the 400hp Verado is another step in the evolution of the proven L6SC platform that has been successful in the market and we expect to be successful for years to come," said Pfeifer.
The Mercury Verado 400 will be available for shipping in the spring. In America, its price is expected to be about $ 35,000.
Mercury Marine has its headquarters in Fond du Lac, Wisconsin, and is part of Brunswick Corporation. With a turnover of 2.6 billion dollars, Mercury Marine designs, builds and distributes engines, services and spare parts for boats, commercial and governmental purposes. Supported by a global assistance network, it has over 10,000 assistance centers all around the world.
Verado 400 – Technical Specs
Verado 350
Verado 400
RPM
5800-6400
6200-6800
Engine type
L6, 24-valve, DOHC
Displacement
2600 cc
Induction System
Supercharged with charge air cooling
Starting
Smart Start Electric
Gear ratio
1,75:1
Alternator output
80 Ah
Dry Weight
668lbs (303kg)
Article also available in:

English