The newly launched stabilizer by Quick Spa is called MC² Quick Gyro X10 and is designed for a range of boats, between 35 and 45 feet in length, which is among the most popular of the market. But the latest addition to the Quick Spa range is not limited to this.
Available in both DC and AC version ( 12 and 220 Volt respectively),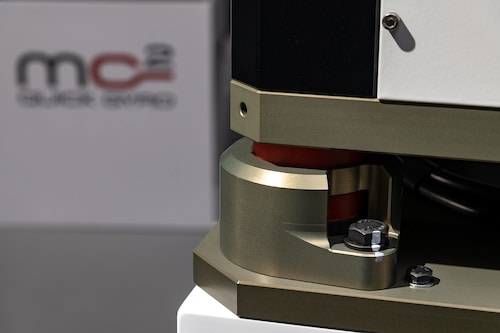 it features a powerful and reactive system characterized by extremely reduced weight and dimensions compared to the other systems on the market, a noise level of less than 70 decibels and, last but not least, a natural dissipation system, which has now become the worldwide Quick "trademark" of the whole MC² Quick Gyro stabilizers range, which does not require any additional water pumps or seacocks.
The X10 is designed, engineered and produced by Quick Spa and it is equipped with a mass revolving around a horizontal axis. This solution results in less mechanical stress, less friction and therefore lower heat output.
"Gyroscopic stabilizers sales in the nautical market are constantly increasing. For this reason Quick Spa has been working hard to meet the owners and shipyards' needs introducing a high performing model with reduced dimensions and weight – comments Michele Marzucco, President & CEO of Quick Spa. We are proud of this important result achieved, the X10 model completes our large family now made up of twelve models: X2, X3, X5, X7, X10, X13, X16, X19, X25, X30, X40, X56 ".
To celebrate the launch of the new X10 stabilizer, Quick Spa presents "MC² Quick Gyro X10: the Gyro you were waiting for", an exciting video clip which literally puts the new product in the spotlight, shown "unveiled" as a proof of its high construction quality.