The historic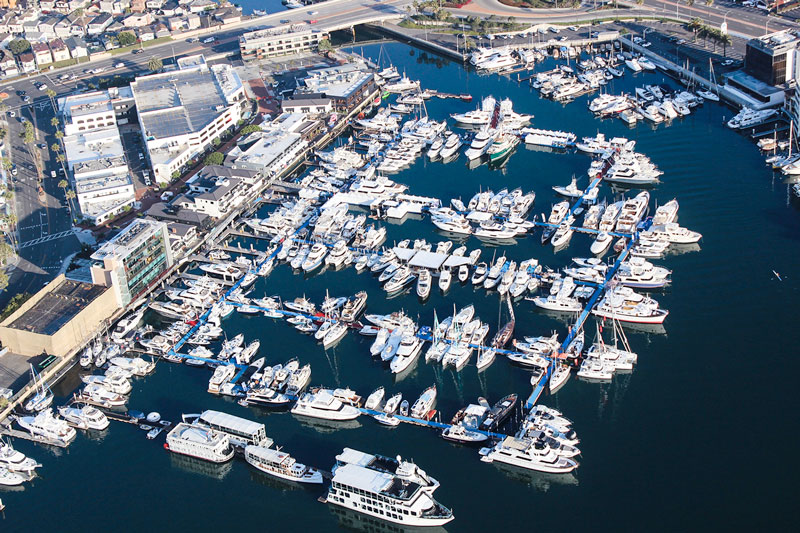 Italian shipyard Zar Formenti will join the 46th Newport Beach Boat Show with the Zar 95 SL. For the flagship of the Zar Formenti Sporty Luxury line it will be therefore a real debut on the American market.
After the official presentation at the Genoa International Boat Show this year and the participation to the following exhibitions of the old continent, the luxury boat can be admired by the American audience for the first time.
The Californian boat show that will be hold at Lido Marina Village in Newport Beach will be open from April 25th to 28th.
The Zar 95 SL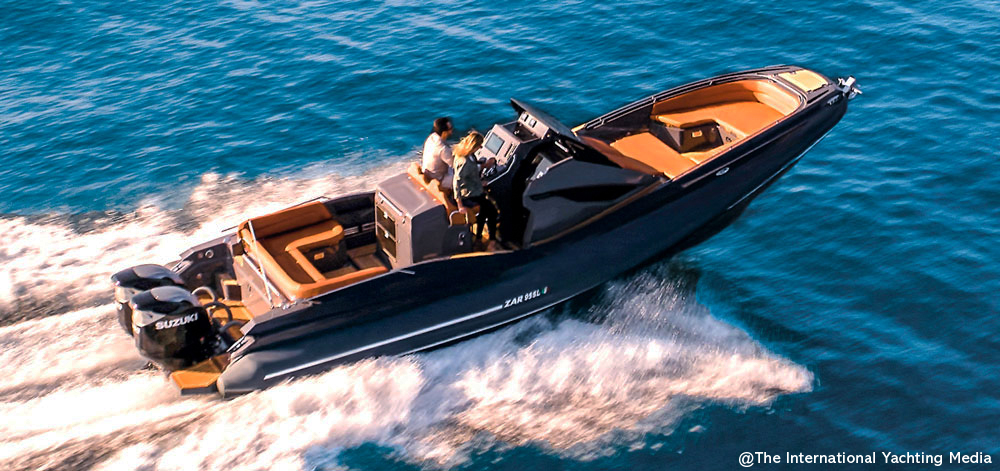 The Zar 95 Sport Luxury is a boat where comfort and sportiness go hand in hand. The deep V-hull, fitted with side tunnels, and a maximum power of 700HP deliver exciting performances as well as a high level of comfort. The latter characteristic is the result of the unmistakable design that distinguishes the whole Zar Formenti's line of RIBs.
The fiberglass structure of the RIB becomes one with plastic floats, providing passengers with excellent protection and first-class stability at sea.
The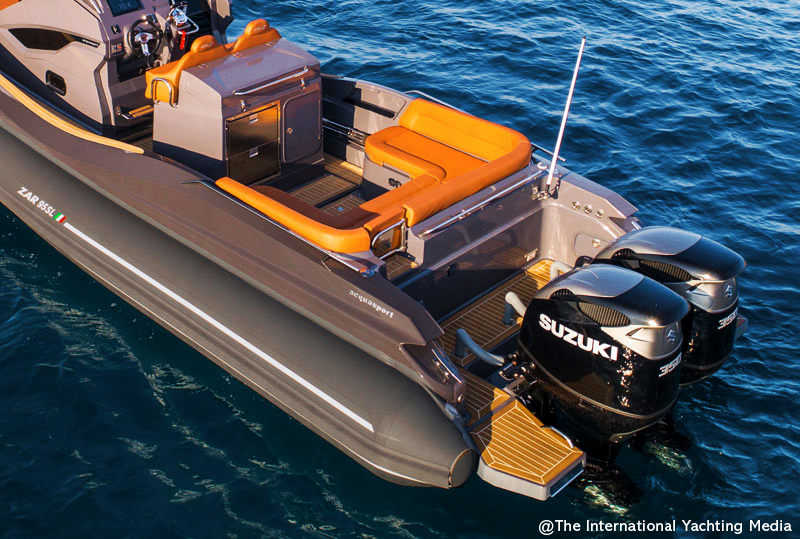 deck design of the flagship of the Sport Luxury line is characterized by two large sun pads – one forward and the other aft – that can be converted in as many dinettes that are able to accommodate many guests in a highly convivial space.
The central steering console, where all kinds of navigation instruments can be installed, is sporty, ergonomic and functional at the same time.
The pilot and co-pilot's seats are enveloping and available in different configurations in order to better adapt to the type of navigation required.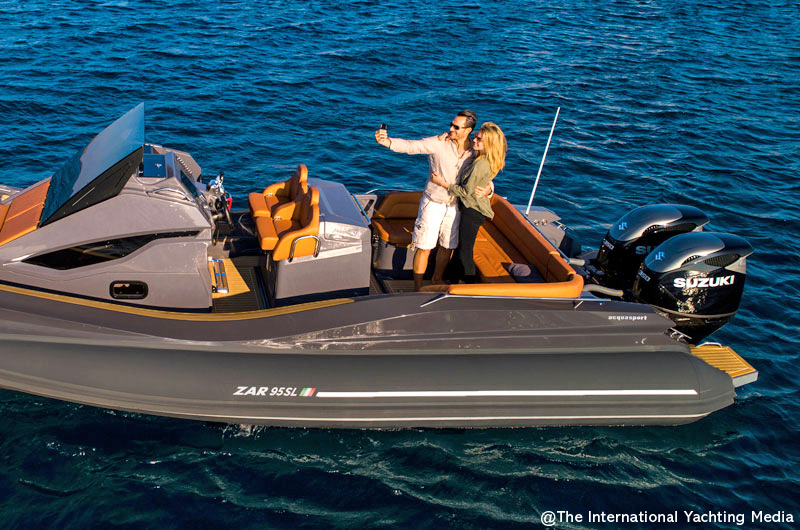 The elegant Zar Formenti's boat is not only designed for daily cruising but also perfectly equipped for short-range cruises with possible night stops at anchor. The steering console, indeed, gives instant access to a cabin with bathroom.
The cabin is equipped with a double bed and a bathroom, separated by a door. The generous headroom allows to stand here without difficulty. The galley and the fridge, essential to extend the cruise range, are positioned in the cabinet that divides the aft dinette from the steering console.
In order to fully meet its customers' needs, the Zar 95 SL is available in many colour options and materials.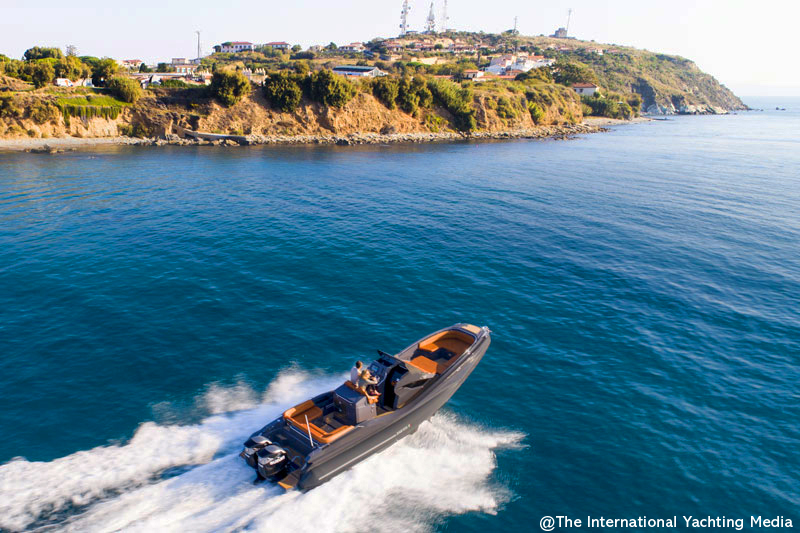 Zar 95 Sport Luxury – Technical Specs
| | |
| --- | --- |
| LOA | 9.60 m |
| Width | 3.30 m |
| Floats Diameter | 0.60 m |
| Compartments | 6 |
| Passengers Capacity | 16 |
| Min Power | 350 HP – 257 kw |
| Recommended Power | 500/600 HP – 367/441 kw |
| Max Power | 700 HP – 515 kw |
| Shaft length | XL (two-engined) – XXL (single-engine) |
| Certification | Cat. C |
| Styling and deck development | Carlos Vidal |
| Naval architecture | Francesco Ambrosini |