C-Tender 40, the inboard version of the "mini superyacht" to be launched in 2023.
The famous C-Boat shipyard is launching a new luxury day cruiser: it is called the C-Tender 40 and is the inboard-outboard diesel-powered version of the iconic model that made the yard's initial success, with its sporty shape and the possibility of being completely customized by the owner. The new model is the smallest in the C-Tender range, which now also boasts the beautiful 44, 53 and 60 footers.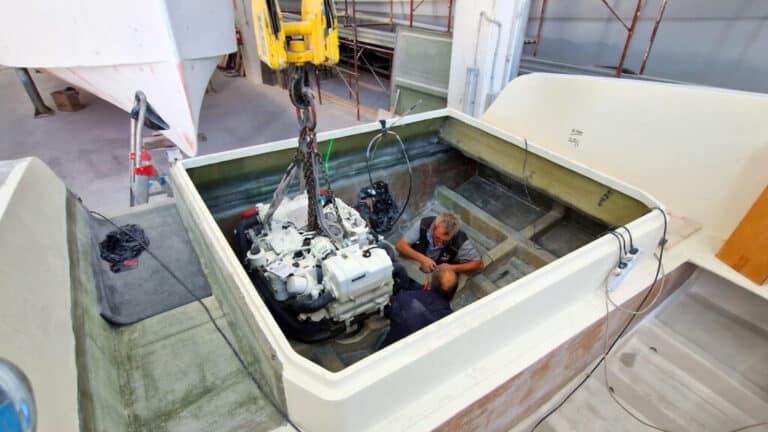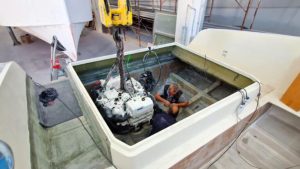 The new C-Tender 40, which was already redesigned in 2016 for the American market, will be the star of a launch event in 2023, and will then have its world premiere at next year's boat shows.
From the expertise of the previous models, the C-Tender 40 2023 differs from these mainly in two respects: the two 370 hp V8 turbo-diesel inboard stern drive engines and the large aft sundeck, which will have two passages, one to the right and one to the left, so that the dinette can be accessed more comfortably.
The canopy has also been redesigned with more streamlined and sporty lines, narrowing towards the bow. Overall, the 2023 version of the C-Tender 40, an almost 12-metre, 3.80-metre wide boat, will offer more space and more comfort on board. The new model will also provide a generous stern platform, comfortably accessible and without steps, in continuity with the deck plan.
The hull has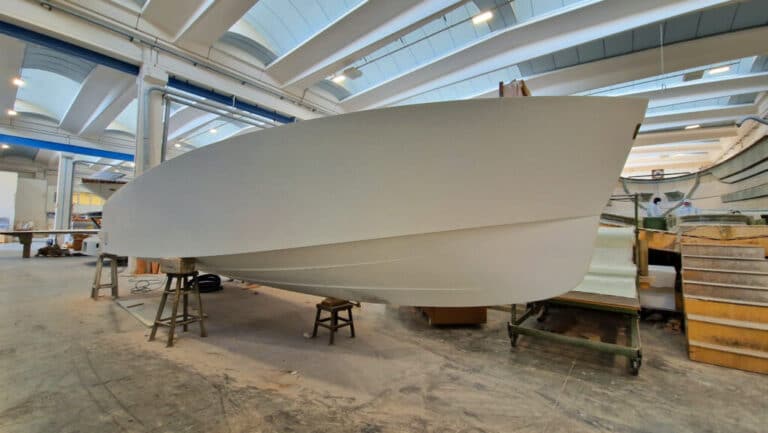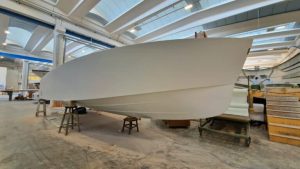 been built with a front crash box that defends the bow wheel from shocks and offers greater safety in the event of impact.
 Equipped with many standard accessories, as mentioned, this boat is 100% customizable by the owner. For example, night vision devices, radar, fish tanks, an ice machine and even a kitchen with a small dishwasher can be added.
A perfect boat for anyone then, given the substantial possibility of designing it around their own needs, thus giving new owners the possibility of choosing from materials to fabrics, combining them with the design they prefer.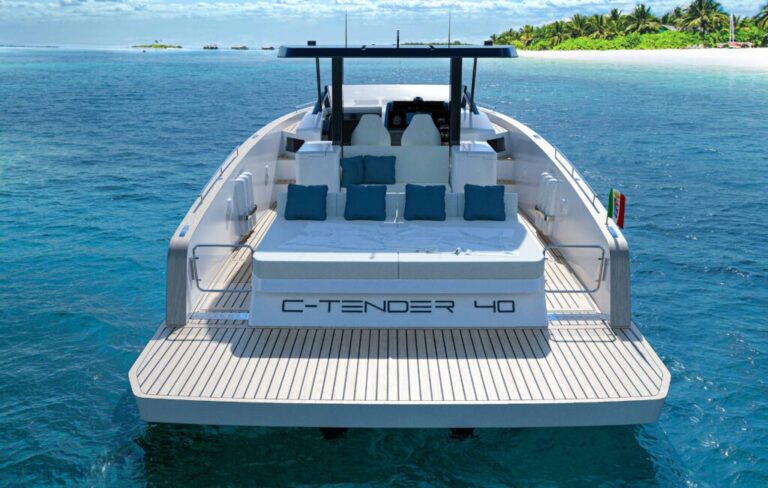 The yard builds with great expertise and quality. All the furniture and interior fittings are in fact created by the master craftsmen of the important manufacturing chain that already builds the largest custom yachts produced by the yard,
"The new C-Tender 40 is our new flagship in the C-Tender range, the smallest of the models in production will have a new look: inboard-outboard propulsion" reports Mauro Corvisieri, founder of the C-Boat company, together with partner Daniele Maschio. "The most important feature of our shipyard is its craftsmanship: any owner will be able to build the boat of his dreams with us, customising it completely, thus creating a unique boat in terms of colours, interiors, details, accessories and fabrics. Total customisation is what makes us different and makes our boats different, which are fully realised in each owner's wishes."