Cantiere del Pardo's walkaround range, exhibited at the last Venice Boat Show with its 38, 43 and 50 foot models, was very well received by the public. "The first born of the Pardo Yachts series, the P43, is still the most popular," explained Roberto Cabrini of Cantiere del Pardo, "but the other two models are also doing very well: the design of our boats was liked right from the start and has now become iconic, as has the brand".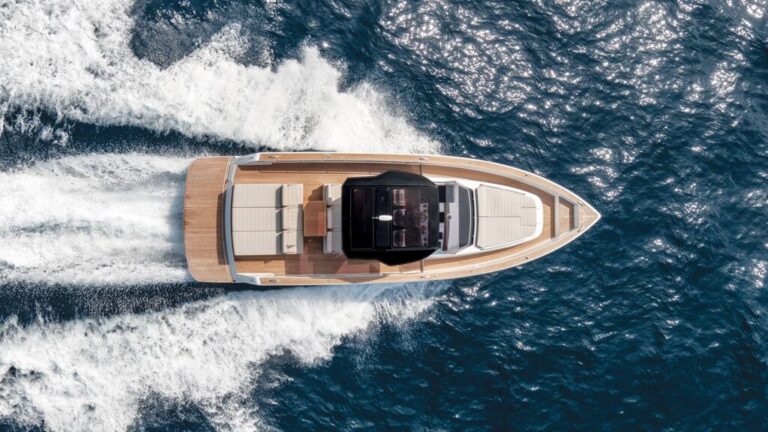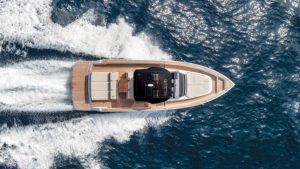 In fact, the entire Pardo Yachts series has distinctive and very recognizable lines; a characteristic that has allowed these motorboats to assert themselves on the market right from their early years. "Cantiere del Pardo has always built sailboats," Mr. Cabrini emphasizes, "but at a certain point in our development we decided to transfer our skills to motor yachts, getting the design right and breaking into the market". In fact, each Pardo Yacht stands out for its innovation, high-quality technical solutions, high performance and comfort of life on board, making these boats the new icon of yachting. Cutting-edge technology, elegant design, quality materials and a wide range of customization possibilities are the values that characterize each Pardo Yachts, with the linear shapes and refined furnishings that enhance the excellence of Italian craftsmanship.
As far as propulsion is concerned, while the 43 and 50 models can only be fitted with inboards, the 38 is the only one that can also have the outboard motor option: a peculiarity that Cantiere del Pardo decided to show in Venice, bringing the outboard-equipped model to the show, and which aroused considerable interest from the public. Customization of the P38 also concerns the interior spaces, for which two different layouts are available: the standard one with a cabin with a double bed and a head, or the one with an extra cabin with two single beds in the aft area.
Cantiere del Pardo's next steps
But Cantiere del Pardo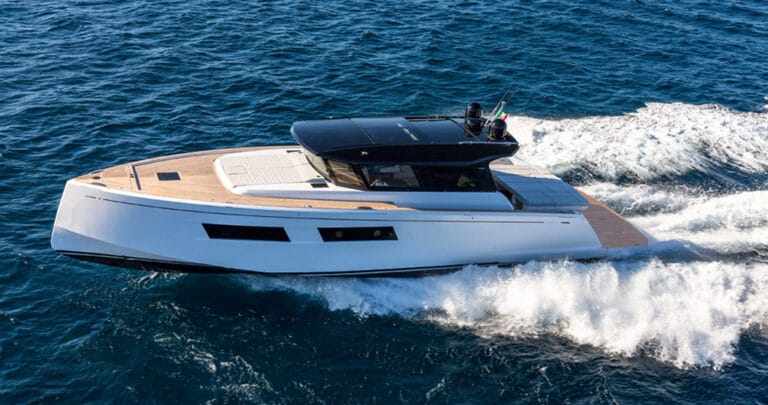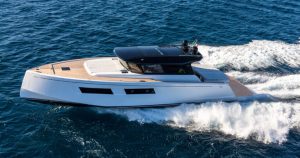 is certainly not stopping here and, on the strength of the success of the walkaround line, intends to continue churning out new models to expand the range. In particular, the yard is already working on the new GT52 model, which was presented as a world premiere at a special event last April in Saint Tropez. "The GT52 is positioned between the walkaround and the endurance range, targeting a segment of owners looking for even more liveable and comfortable volumes, but without sacrificing performance," explains Mr. Cabrini. The design factor is also fundamental in the GT52, with a hull with futuristic lines and an inverted bow typical of the Pardo Yachts family, and the concept of an open space that connects the interior with the exterior for enjoyable on-board living.
For more information www.pardoyachts.com